By Matt Henslee
I'm a visual learner. More often than not, when I finish studying for a sermon, my notes end up looking like handwriting even Sherlock Holmes couldn't decipher. The margins of my notes, however, are often filled with sketches I made as I thought through the text.
Months ago, I purchased a copy of the "CSB She Reads Truth Bible" for my wife. At the time, despite my contract work for Lifeway, I had no idea there would soon be a similar version for dudes—especially for guys like me who enjoy visualizing a text.
To my delight, I learned B&H Publishing would also be releasing a "CSB He Reads Truth Bible." I received a copy last week and, in just a few short days, I can already tell this new Bible will be a staple in my devotional and sermon prep time.
Here are five things I love about the "He Reads Truth Bible."
1. The Quality is Unmatched.
The "He Reads Truth Bible" comes with Smyth-sewn binding, which is where the stitching connects groups of folded pages using binder thread. Each section is then sewn together individually using multiple stitches. At that point, they stitch everything together to complete the binding.
It also features line-matched text, which helps offset possible bleed-through between the pages. If, for example, you're reading about the commissioning of the twelve disciples in Luke 9, you won't be distracted by the question of who's the greatest that happens towards the end of the chapter on the opposite page.
Additionally, the "He Reads Truth Bible" has a typeface that's big enough without seeming like it's large print. It's also not too small to make you grab a magnifying glass when your eyes play catch up with your body at way-too-early-o'clock before the coffee kicks in.
2. Wiiiiiide margins.
This Bible could easily replace a journaling Bible because there's plenty of room in the margins for note taking. Further, if you choose to use this Bible to preach or lead a Bible study, I've found smaller-sized Post-it notes fit perfectly in the margins if you like to mark your place with a sermon point.
For example, the Bible contains a two page spread of a chart containing all of Jesus' parables. If you were going to use this for sermon prep on a series through the parables, you have plenty of room to write out some thoughts early on in your preparation with every Scripture you'll need right at your fingertips.
3. Fantastic Complementing App.
If you want to go all-in with this Bible, there's a free app you can download for iOS or Android for accessing the CSB, reading plans, and even some complementing tools like notifications and lock screen wallpapers.
As beautiful as they are are, full disclosure, I'll stick with my R2D2 lock screen that matches my phone's case.
4. Charts and Reference Tools.
When I got my "He Reads Truth Bible," I was in the middle of a reading plan that had me in the Minor Prophets. I noticed a multi-page timeline that visually leads one from Joel's prophetic ministry in 830 BC to Nehemiah rebuilding the walls of Jerusalem in 444 BC.
This, along with similar charts and reference tools scattered throughout the Bible, gives visual learners like me a helpful reference to see the hand of God working through the biblical narrative as I'm making the way through related texts of Scripture.
5. Hand-Lettered Key Verses and Book Introductions.
At the beginning of each book of the Bible, you'll find a hand-lettered key verse along with information about where the book fits in the biblical timeline, background information, the purpose of the book, and reasons to give thanks for that particular book.
Here's an example of the latter: "The book of Obadiah displays the holiness and mercy of God. Like the book of Revelation…this book upholds faith in God's just government and hope in the triumph of His will. Its message reorients our aching hearts to the truth that God is on His throne, and He faithfully cares for His own."
If you're preaching Obadiah (or any book), having this feature provides a practical word to help orient your congregation to the truths you'll be unpacking in the weeks and months to come.
To conclude, this Bible would be great for anyone but is a must for visual learners like me. It's built to last, and if you partner it with the He Reads Truth community, you'll have an invaluable tool in your hand to study the Word of God with fellow brothers in Christ.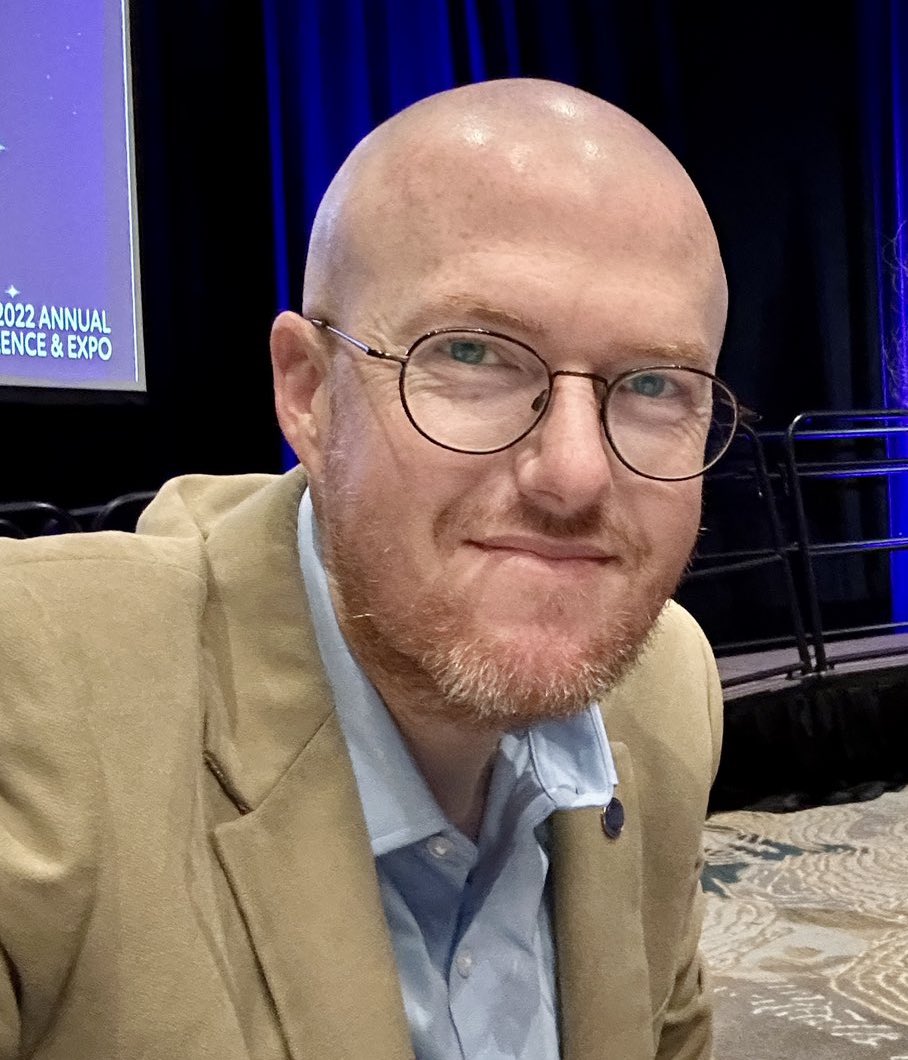 Matt Henslee
Matt and his wife Rebecca have four daughters. He is the Associational Mission Strategist for the Collin Baptist Association in Texas, and coauthor of Replanting Rural Churches.
Dig Deeper at Lifeway.com