By Aaron Wilson
Church leaders work in a variety of settings such as hospitals, coffee shops, and church members' homes. But when it comes to more cerebral duties such as doing sermon prep and handling email correspondence, many church leaders choose to work from home for portions of the workweek.
The added flexibility of working from home can help one become more productive. It can also bring distractions, however, that aren't present in a traditional work environment.
Here are six tips to help you get the most out of the days you choose to forgo the church office and work from home.
1. Give yourself a buffer in the morning.
One of the benefits of working from home is the ability to avoid the morning commute. Instead of sitting in traffic, you can use that time on any number of activities, including getting extra sleep. This can help you start your day feeling more refreshed.
This can also work against you, however, by causing you to sleep right up until the last minute before you have to begin the day. This can lead to you actually feeling groggier as you transition into work.
To guard against this, set your alarm so you have an adequate buffer in the morning to get your thoughts together. Use this time to read your Bible and pray, exercise, or just enjoy a cup of coffee as you adjust your brain to working from home.
2. Make your bed.
To-do lists and flooded inboxes can be overwhelming first thing in the morning, sometimes to the point that they hinder initial productivity. But by checking one easy activity off your list each day, you can trigger a sense of accomplishment that acts as a motivation to help you begin tackling more difficult duties.
Retired U.S. Navy Admiral Seal William McCraven says making your bed can act as this go-to catalyst.
"If you make your bed every morning, you will have accomplished the first task of the day," he says. "It will give you a small sense of pride, and it will encourage you to do another task, and another, and another. And by the end of the day, that one task completed will have turned into many tasks completed."
3. Alternate where and how you work.
If your home setting allows it, alternate the location and position you work in during the day. Small changes like moving from your desk to the couch can provide subtle environmental changes that can help snap your brain out of a midday funk.
I highly recommend this adjustable standing desk extension made by Uncaged Ergonomics. For less than $100, it transforms any desk into a sit-to-stand workstation. It's also made of sturdy construction, but is still light enough to carry from room to room.
Also, remember that working away from the office doesn't mean you have to work from home. From time to time, consider "clocking in" from a coffee shop or public library to switch things up. Test different offsite environments to see which ones work best for you.
4. Don't work in your pajamas.
If you have a video call scheduled on a day when you're working from home, you should certainly dress to reflect professionalism, just as you would for a meeting at the church office. But even if you don't have to appear on video, there are benefits to maintaining a professional appearance at home.
The way you dress affects your mindset. While you don't need to put on a suit and tie to feel productive, working in your pajamas is bound to make you feel sleepy, less motivated, and more prone to distractions.
Set a precedent of dressing appropriately while working from home and you'll likely find yourself staying more zoned in during the day.
5. Set agreed upon guidelines with family members.
When you're working from home, it's important to set rules for family members whose schedule at home might overlap yours. This can be especially true if you have younger kids who might have trouble understanding the difference from your day off and your work from home day(s).
Establish a work-from-home schedule with family members so they know what times you can't be disturbed or what locations of the home you need to claim as your own during certain hours of the day.
With kids, let them know when you'll be finished for the day and can turn your attention toward them. This leads directly to the next point.
6. As much as possible, leave work behind when the day is over.
One of the challenges from working from home is that work life and home life aren't separated by typical barriers such as the distance and time it takes to get to the office and back. This makes it easy for work to bleed into home life after the day is over.
This can be further complicated by email notifications pinging your phone at all hours of the evening, tempting you to check work-related messages during time you mean to allocate to your immediate family.
There's nothing wrong with returning to work later in the evening to tie up loose ends, catch up on email, or prep for the next day, but make a point to unplug from work for certain intervals in order to give appropriate attention to other important responsibilities.
Getting the most out of working from home
Working from home requires church leaders to maintain a sense of self-awareness so they don't drift into laziness or an unhealthy overcommitment to work that overshadows other important callings.
But when self-awareness and self-discipline are practiced, working from home can be an effective tool that greatly enhances productivity while also providing personal benefits.
What other tips have you discovered to help you manage your time and workload on days you work from home? Let us know in the comments.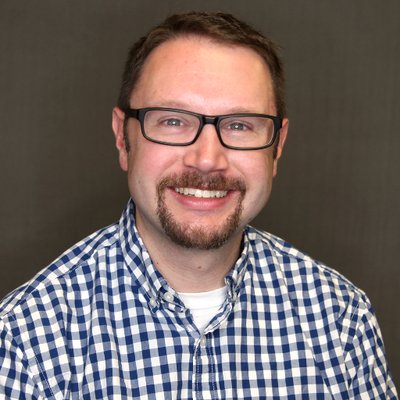 Aaron Wilson
Aaron is associate editor of LifewayResearch.com.
Dig Deeper at Lifeway.com