By Mark and Janet Dance
We enjoy fielding questions from ministry couples. In the last four years, we've received approximately 800 questions at 50 marriage events across North America.
In last week's post, we answered five FAQs from these events, and in this post, we'll tackle four more, plus a question every pastor should be asking.
6. How can you correct your course if you feel like you're on marital cruise control?
Mark: Seasons are typically temporary, but don't assume things will get better without prayer and extra effort. Since every season has a unique set of challenges, keep these challenges from becoming excuses by unapologetically prioritizing your spouse over all other human relationships.
If your marriage is in crisis, you'll need to be more assertive than putting dates on your calendar. Some ministry couples need more than a few hours out on the town or a few days on the beach. I can assure you many healthy ministry marriages have had some assistance along the way.
Manage your marriage well by reaching out to a respected leader or counselor within driving distance of your home. Another option is to call Focus on the Family's confidential Pastor Care Line: 844-PASTOR1 (844-727-8671).
Get real. Get healthy. Get help.
7. As the church is to submit to Christ, what are some ways a pastor's wife can demonstrate a submissive heart to her husband?
Janet: You're not the pastor. God chose him to lead the church, so it's not your job to correct him about church issues. Don't voice your disagreement with your husband to anyone in the church, not even your closest church-friend, because the way you speak to your husband in public teaches others how they can talk to him.
Mark: A culture of respect begins in the pastor's marriage. In a sense, you're the spiritual parents of that faith family, so each public display of affection or affliction is an opportunity for discipleship.
8. Practically, what do you personally do to lead your wife spiritually?
Mark: I'm too embarrassed to admit how long it took me to learn Janet needed my ears more than my mouth. I'm guessing Peter also learned this lesson the hard way before he wrote, "Live with your wives in an understanding way" (1 Peter 3:7).
Most of the time, Janet needs me to be her husband more than her pastor. I try to have a private conversation with her every day that starts with something like, "How was your day?"
Then I shut up and listen for 10 minutes (much easier to write about than to do!). If she mentions something I can pray about, we just stop and invite Jesus into our conversation through prayer.
9. What happens when you're in a parenting stale-mate?
Janet: I can only think of one time when we had a parenting stale-mate. I prayed God would honor my submission and intervene. Instead of fighting with Mark, I submitted to Mark and the Lord.
Mark: Parenting questions are also marriage questions because you'll either work as a team or lose as a team.
10. How can I help others build a strong marriage?
You've been called to lead both your home and your church competently (1 Timothy 3; Titus 1), and we've been called to help you!
Since you likely do not have a full-time marriage pastor or counselor on your staff, Lifeway created a new digital marriage coaching tool called Woo Marriage.
It serves to help your church prepare couples for marriage, strengthen existing marriages, and restore broken marriages. There are over 100 videos which you can use in one-on-one coaching with couples, in small groups, or alongside a mentor couple.
Janet and I teach three marriage courses (20 short videos) exclusively for ministry couples. You can sample our first six videos by signing up at the bottom of the home page.
A pastor's marriage is a gospel megaphone for their family, as well as the churches and communities he's called to serve. Pray God will help you to love your wife in a way that blesses her, glorifies Jesus, and changes the world one family at a time.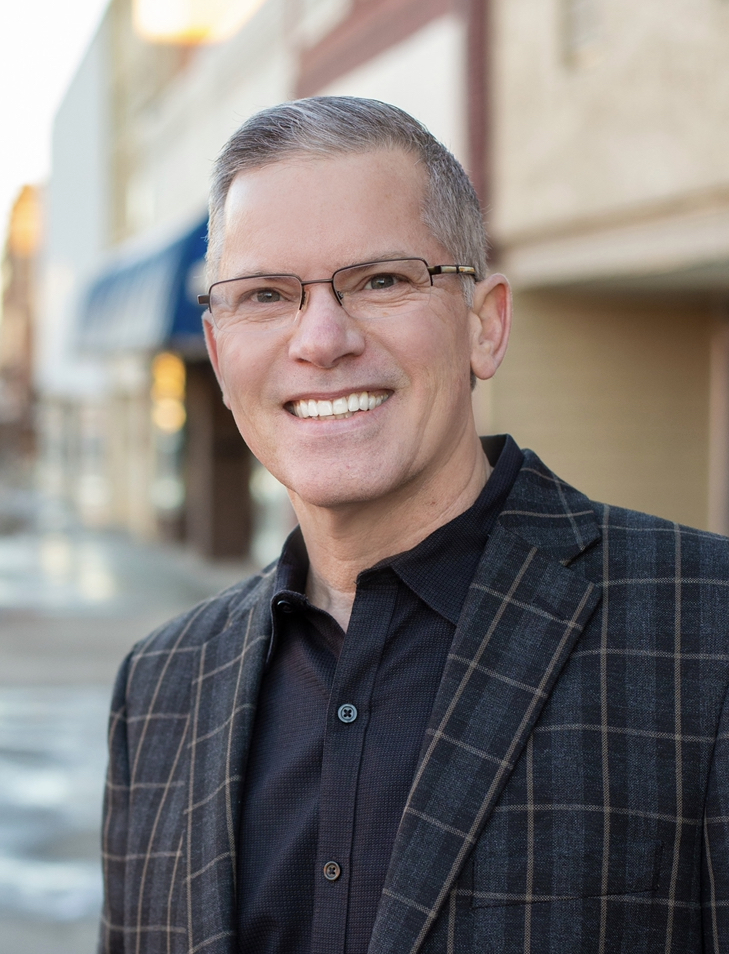 Mark Dance
After serving as a pastor for 27 years, Mark Dance is now the director of pastoral wellness for GuideStone Financial Resources and is the author of Start to Finish.
Dig Deeper at Lifeway.com