By Chris Hefner
This week, pastors and messengers from all over the Southern Baptist Convention will converge upon Birmingham, Alabama for the Annual Meeting of the SBC.
The past year in SBC life has contained things to be heartbroken about and things to rejoice in. And in all these circumstances, we must pray.
Maybe you've watched such news from a distance and haven't thought much about the implications of denominational events in your church's ministry. Or perhaps you check social media feeds daily for the latest bit of news.
In any case, I think those inside and outside the SBC can agree if we prayed more than we opined, we might be closer to the heart of God for the cause of Christ.
As an SBC pastor, here are some things I'm praying for my denomination during the Annual Meeting in Birmingham. I'd appreciate it if you'd join me in these prayers.
1. Help us to Glorify You.
Father, You are sovereign, wise, and deserve blessing and praise (Daniel 2:20-23). You alone are worthy of our praise, adoration, and glory. You have no equal or rival. May we glorify your name through our attitudes and actions.
2. Convict us of Sin.
Father, reveal our sins and grant us repentance (Nehemiah 1:7; 2 Timothy 2:25). We've all sinned and we each struggle with the temptation to hide our sins and act self-righteously. But if there are hidden sins—things we're trying to cover or areas of pride within our lives—will you convict, reveal, and grant repentance?
3. Guide us in Unity and Love.
Father, help us to walk in unity and love (John 17:20-21; Ephesians 4:1-3). Remind us of the priority of love, forbearance, and grace toward others. May our words, interactions, and relationships pursue unity and not division. Lead us to walk in grace toward others reflecting the oneness and love that reveals we're Your disciples.
4. Grant us Wisdom and Discernment.
Father, give us the strength to contend for the faith (Jude 3; Revelation 2:2-3). May we have a clear grasp of the gospel and the need for theological fidelity. Grant us discernment to know the distinction between dangerous theological errors and differences of opinion on tertiary theological issues. Help us to hold tightly to the true and necessary and hold loosely to our opinions and what is secondary. In so doing, give us grace to interact with each other in our differences.
5. Lead us to Your Word.
Father, help us to know You and grasp Your love for us and others (Ephesians 1:15-23; 3:14-21). No knowledge is more important than the knowledge of You. We can't know ourselves, our situations, and experience Your power and love without the spiritual revelation that comes from Your Word. May our thirst for knowledge and understanding not live on the outskirts of what's important, but center on You.
6. Teach Us to Pray.
Father, teach us to pray for one another, our leaders, and all people faithfully (James 5:16; 1 Timothy 1:1-6; 1 Timothy 2:1). May we come together in prayer for one another amidst tensions so we may live peacefully and in dignity, preaching the gospel and the kingdom of Christ faithfully. May denominational leaders have wisdom to keep churches centered on Christ and the gospel.
7. Empower Us to Fulfill Your Mission.
Father, empower us to accomplish Your mission (Matthew 28:18-20; Acts 1:8; Revelation 5:9-10). You desire the redemption of people. You've redeemed us and commissioned us to that end. May we as individuals, as churches, and denominations, set aside any hindrance and distraction that would keep us from pursuing with energy the mission of making disciples of all nations.
For what we've failed to pray and how we've fallen short, we plead your grace and acknowledge the glory of the gospel of your Son, our Savior, Jesus Christ.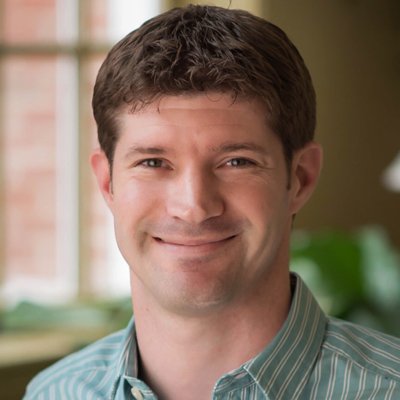 Chris Hefner
Chris is senior pastor at Wilkesboro Baptist Church in Wilkesboro, North Carolina. He's also professor of Western Civilization and Apologetics at Fruitland Baptist Bible College.
Dig Deeper at Lifeway.com