By Joe McKeever
The new pastor arrives on the scene—full of faith, overflowing with plans, brimming with energy. This is going to be great. The search committee was so effusive in their description of the congregation and the references they checked out were glowing.
Believing this to be the best church ever, the new pastor leaves his bulletproof vest at home, his armor in the closet, and his defensive driving skills behind.
Many churches are wonderful and safe. But others would test the abilities, wisdom, and patience of an apostle.
Think of sharks lurking beneath the surface. Traps camouflaged. Deep holes—the type hunters dug for tigers—covered with a thin layer of bamboo. Waiting for the unsuspecting victim.
Dangers lurk on every side, but do not carry signs announcing their true identity. We have to know and be prepared.
When I invited friends on social media to list hidden dangers they've identified in ministry, nearly a hundred responses poured in. They covered things like fear, pride/ego, low self-esteem causing the minister to overcompensate.
Other hidden dangers included a layperson in the church whose generous gifts come with strings attached, and a church member eager to befriend the new pastor in order to a) use him for their own agenda, b) bring him down morally, or c) poison his mind with gossip.
Pornography, unrealistic expectations, laziness, and busyness were also mentioned.
Here are five significant hidden dangers that every God-called minister must be aware of.
1. That person of the opposite sex you can't wait to see again.
This wonderful person is sweet and kind, wonderful in every way. She is unassuming, genuine, and loves the Lord. You enjoy their presence, love their laughter, and find yourself anticipating their visits.
Red alert!
Ministers who fall morally almost never succumb to someone outside the congregation, but may find themselves entangled with a church administrative assistant, a musician, or a committee chair. The frequent, close contact made possible everything that followed.
Be wise, Servant of God. Walk circumspectly, and be firm with yourself. A great deal is at stake.
2. That person in the congregation you don't like because they remind you of someone who has caused you pain.
Your feelings have nothing to do with them personally, but something about them triggers a bad memory from your past. You are in danger of neglecting, abandoning or even mistreating a good person for no sound reason.
The remedy? Face it, give it to the Lord in prayer, and then take steps to be a faithful minister to that one.
3. That activity you really, really like.
You love to study and could spend 40 hours a week delving into the commentaries and lexicons. You took up golf, found that you are good at it, and cannot wait to hit the links—several times a week.
You're taking too many Holy Land tours, coaching youth ball teams almost full time, or traveling to all your college team's games far and near.
None of these may be bad in themselves, but they can crowd out the work to which God called you and that makes them dangerous.
Ask the Lord to give you strength to do the work He has given you and not be detoured.
4. That secret sin no one else knows about.
This habit, this practice, this failing, will destroy your ministry. It will drain your vitality, weaken your enthusiasm for the Lord, color your prayers, and compete with the love for your spouse and family.
Whatever it is, give it up to the Lord. In many cases, you may need a long session with a pastoral counselor or your mentor. You are likely not going to be able to handle this on your own.
Paul said, "All things are lawful for me, but I will not be brought under the power of any" (I Corinthians 6:12).
5. The church work that beckons your attention away from home.
Because you can't say 'no,' you're overscheduled with ministry and meetings. As a result, you're missing the children's school activities, and they're in bed by the time you get home.
Your wife has quit bugging you about your schedule. At one time she complained, "You may as well move your bed to the church." But she has given up. You've abandoned her and the home—for the work of the Lord.
It's wrong. And you are close to losing far more than you ever thought possible.
You justify it by saying it's for the Lord, and whoever doesn't love Jesus more than family is not worthy of Him. But in deserting your loved ones, you leave them needy and unprotected from the world, leave them without the security your presence could provide, and leave your spouse vulnerable to temptation. Furthermore, you're sinning against the Lord.
Many veteran ministers say our priorities should be God first, our home second, then the church ministries. Each of us must work this out with the Lord who called us into this ministry.
The word "undermine," we're told, comes from Germany in the 14th century when people would dig under the foundation of an enemy's house to inflict as much damage as possible.
Anyone who goes forth into the Lord's work ignoring hidden traps, camouflaged holes, and lurking enemies is undermining their own work, and will have no one to blame but themselves.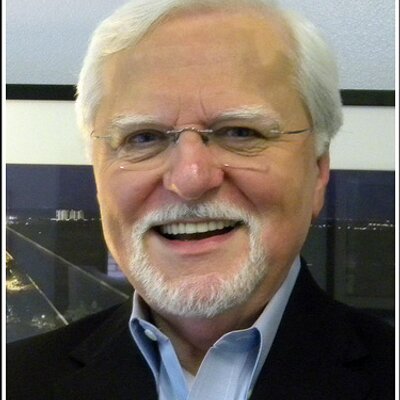 Joe McKeever
Joe pastored for 42 years and has been preaching the gospel since 1962. He blogs regularly for pastors and other church leaders at JoeMcKeever.com.
Dig Deeper at Lifeway.com