By Aaron Earls
Daniel Scroggins and Mary-Madison Sims planned on a small wedding with mostly family because they didn't have the resources to invite and include all of the special friends they've made volunteering.
That all changed after Sims saw an ad on Facebook from Travelers insurance giving away $10,000 for a dream wedding and thought, "Why not?"
Announcing the "Dreaming of I Do" contest, Todd Shasha of Travelers said, "We want to help a happy couple take their special day to the next level. With this contest, we are both providing a peace of mind and helping a couple kick off the rest of their lives with a truly unforgettable wedding experience."
Travelers had over 11,000 entries but told Scroggins and Sims that they thought their story was "incredible."
Volunteering brought them together, giving back is their passion and now, their big day will include some very special guests – 300 kids they help every day. Congrats, Daniel & Mary-Madison, we are thrilled to have the chance to make your dream a reality. pic.twitter.com/l7mmc72Btd

— Travelers (@Travelers) October 14, 2019
In her application, Sims wrote that they would use the money to allow the kids they work with to be at the wedding on December 14 and in the event itself.
That heart for others is one of the reasons, Scroggins says he was first drawn to Sims.
"I saw how selfless she was and the sacrifices she was making for others and she said vice/versa."
The couple met at Family Church in West Palm Beach, Florida, where Daniel's father, Jimmy Scroggins, serves as lead pastor.
"Mary-Madison was a new member and started volunteering with the middle school girls," Scroggins says. "I was already serving with the middle school boys and that's how we connected."
Scroggins says he "definitely first noticed her because of her beauty, but I fell in love with her because of her passion to use her God-given talents to spread Christ."
He says the reason they're attracted to each other is because "we see how important spreading the gospel to every neighborhood and every type of person is."
Part of the couple's Great Commission passion comes out in the volunteering and the plan to involve others in their big day, thanks to winning the Travelers contest.
Both Scroggins and Sims grew up as children of pastors and he says they've had people "pouring their lives into ours. We both want to give back what has been given to us."
"The money is allowing us to invite the kids we work with to the wedding and dessert reception," Scroggins says. He also says six of those from an underprivileged area of West Palm Beach are going to be in the wedding party as groomsmen and ushers.
"These kids aren't a project," he says. "They've become my best friends. I'm so blessed that they get to be a big part of the day."
Even in the ceremony itself, Scroggins says he and Sims' hope is to proclaim Christ to those in attendance.
"A large portion of the people attending have not yet given their lives to Christ, including some of the kids in the wedding," he says.
"Most of the kids attending also come from broken families and have never seen marriage done biblically. Our goal is to show everyone what a relationship under the authority of God looks like. Hopefully, it's something they'll strive for."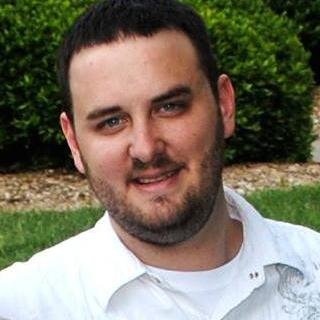 Aaron Earls
Aaron is a writer for LifewayResearch.com.
Dig Deeper at Lifeway.com