By Aaron Earls
Previously, parents felt good if they knew the names of their children's friends. Student pastors wanted to stay up to date on the top music artists.
Those seeking to point the next generation to Christ may have some relentless competition from names they've never heard of and never even thought to investigate.
Do you know who PewDiePie is? What about Jeffree Star or Shane Dawson? How about Markiplier?
According to a recent study from Morning Consult, those are the four most influential people to millennials and Generation Z. The thing they all have in common? YouTube.
When more than 2,000 teenagers and young adults were asked to think of their favorite "influencers" and name the top three that came to mind, the top four and many of the others mentioned were YouTube stars.
Top YouTube Influencers
PewDiePie — Swedish born Felix Arvid Ulf Kjelberg is known by millions as the YouTube star PewDiePie (pronounced PEW-dee-pie).
Over 102 million people subscribe to his YouTube channel, which originally centered on video game commentary, but has since expanded to include comedy sketches, animation, and personal vlogs (an amalgamation of video blog).
Jeffree Star — Jeffrey Steininger Jr has been influential among teenagers for more than a decade. He became the most followed person on MySpace in 2006, before launching a music career and then cosmetic company with accompanying YouTube channel.
Star, along with the next influencer on the list, recently launched a makeup line, which garnered so many online purchases that it crashed the website.
Shane Dawson — Shane Lee Yaw was one of the first to gain significant notoriety on YouTube. He has continued to reinvent himself and his channel to grow his subscriber base, which now numbers over 23 million.
In addition to his YouTube channel, Dawson has released two best-selling books and partnered with Star to create their new popular makeup brand that made millions at its launch.
Markiplier — Mark Fischbach grew to fame on YouTube due to his over-the-top video game commentary. He has worked with numerous other YouTubers for joint projects, including PewDiePie. He also developed an international improv comedy tour.
Markiplier has done several fundraisers using his video streaming platform to raise money for causes ranging from cancer and mental health to environmentalism and LGBT rights.
Why you should care
Well over 90% of teenagers and young adults say they use YouTube, more than any other platform.
Among Generation Z men, 53% say YouTube is their favorite site for following influencers. More than 2 in 5 Gen Z women (42%) say the same.
Almost 3 in 4 millennials and members of Generation Z (72%) say they follow people on social media who could be considered influencers.
Most (57%) say they trust social media influencers to give them good advice about promoted brands or products.
Among Generation Z men, PewDiePie has the same name recognition as Lebron James (95%) and higher favorability (62% to 55%).
For Gen Z women, 86% know Shane Dawson and 51% view him favorably.
So what are all these top YouTube stars using their influence to do?
Most of these YouTubers have repeatedly faced media scrutiny—and frequently apologized—for the use of racial slurs, sexism and other derogatory language and images in their videos.
Virtually all of the top influencers on the video streaming site are advocates for, if not directly involved in, the LGBT rights movement as well.
But while younger generations know the biggest names on YouTube, most prefer other individuals. As a general rule, influencers have small, but passionate audiences.
Only 74 names were chosen as a top three influencer by more than three people among the 2,000 teenagers and young adults surveyed. Most influencers were only mentioned once or twice.
Even the most influential, PewDiePie, was only chosen by around 3% of those surveyed.
This means parents and student ministry leaders should not only be aware of the high-profile names but work to know exactly who their kids are following on YouTube.
There's a high likelihood that one of the most influential voices in the life of your kid is someone you've never heard of, even after you've read this article.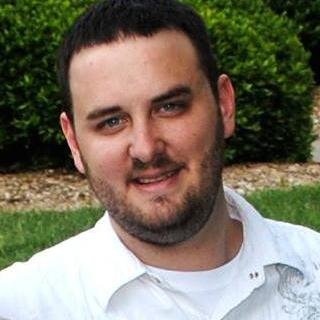 Aaron Earls
Aaron is the senior writer/editor at LifewayResearch.com.
Dig Deeper at Lifeway.com