By Matt Henslee
A confession: When it comes to preaching, I used to care far too much about the number of people in the pews. Sure, I passed this off as a concern for the number of people hearing the gospel. My focus, however, was mostly on how many people were hearing me.
When I'd get a chance to preach somewhere where I knew the crowd would be small, I'd simply re-heat an old message. But if I knew a venue would present a bigger crowd, I'd take the time to put in a lot of work.
But yeah, more people would be hearing the gospel in this larger location, right? That was my excuse, at least.
And at my church? I couldn't re-heat old messages because we go verse-by-verse through books of the Bible. I must confess, however, I struggled here too.
If I knew we'd have more folks in attendance on a Sunday morning (such as on a holiday), I'd have more butterflies in my stomach because I could perform before more people.
Wait, I mean, more people would hear the gospel.
Unfortunately, my perspective was off. No matter what excuse I told myself, I knew bigger crowds meant more people would get to hear me. And that excited me! I've preached to two people, and I've preached to 2,000. I'm not going to lie, preaching to more people often feels like more fun.
Yes, it's true. More people in the pews means more people are hearing the gospel, which means there's a greater chance more people might respond to the gospel. But I've learned—okay, I'm learning—that I'm not performing before an audience, I'm worshipping an audience of One.
Preaching is Worship.
Remembering this immutable truth has freed my preaching, but it's also added far more weight. It's helped me keep my focus away from how many are in front of me because my focus is instead on Who's above me.
Reading Hebrews 12:1-2—and re-reading it again and again—has helped me immensely:
"Therefore, since we also have such a large cloud of witnesses surrounding us, let us lay aside every hindrance and the sin that so easily ensnares us. Let us run with endurance the race that lies before us, keeping our eyes on Jesus, the source and perfecter of our faith. For the joy that lay before him, he endured the cross, despising the shame, and sat down at the right hand of the throne of God."
The desire to perform before the audience in front of you is an example of "the sin that so easily ensnares," because that's your focus. That's your crowd. They're your adoring fans. But it's also a trap!
They're There to Worship; You Are Too.
You aren't—or rather, you shouldn't be—the center of attention for your congregation. You aren't their entertainer. You aren't their focus. God is! Your people are there to worship.
Likewise, they aren't your focus. They aren't your crowd. They aren't your fans. They're your brothers and sisters in Christ, and you're all there to worship God together.
So, let's fix our eyes on Jesus, the source and perfecter of our faith, and boldly declare the good news. Tell your audience—whether it's two or 2,000—of the joy that led Jesus to endure the cross, despising its shame, and sit down at the right hand of the throne of God.
When You Preach.
Sure, there are people in front of you. You're called to preach to them and tell them about Jesus. But friend, look up!
Don't be validated by the many in front of you; find satisfaction in the One above you—the God who will one day say, "Well done, good and faithful servant." Not good and faithful entertainer or good and faithful performer. It's good and faithful servant.
Remember this as you prepare in the study. Put in the work as an offering of worship whether you're preparing to preach to two or 2,000.
Remember this as you preach in the pulpit. Preach the Word as an offering of worship whether you're preaching to two or 2,000.
Remember this as you head home for a nap after church. You preached for a response from those two or 2,000, but you did so for God's glory—not yours. Rest in that, and snooze away in the finished work of Christ.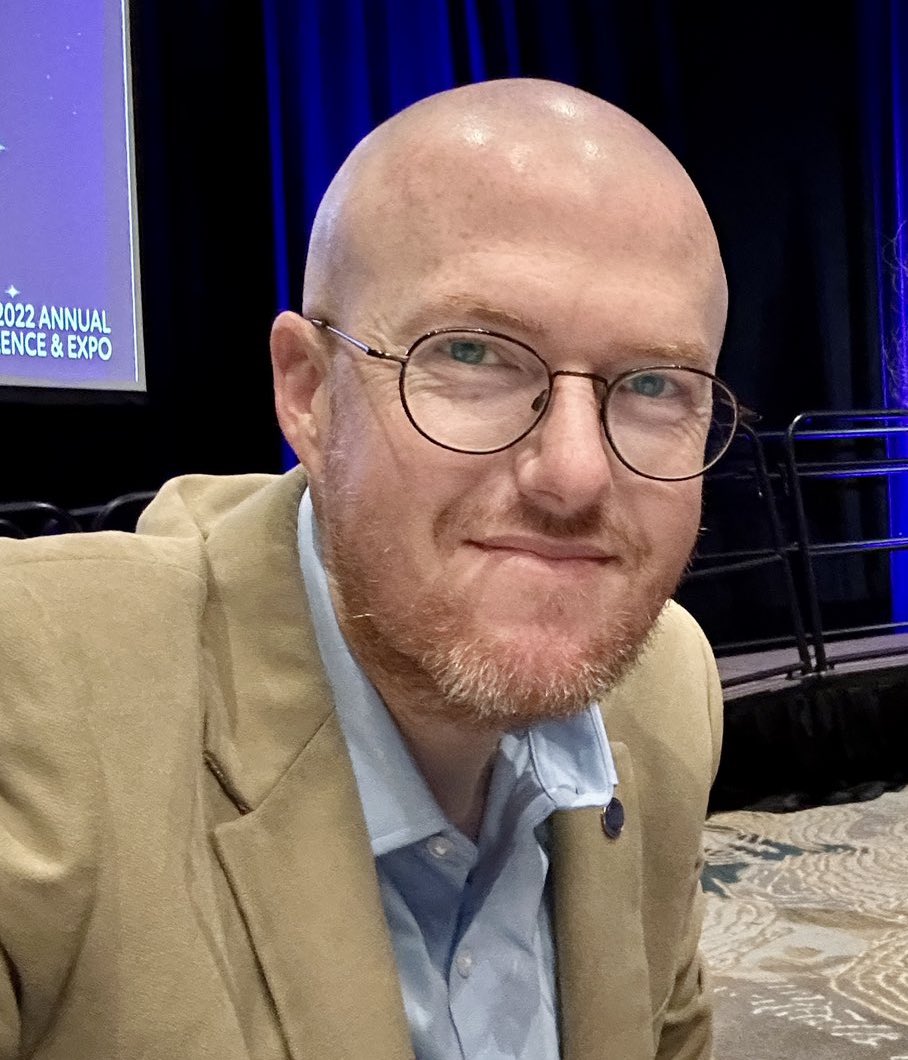 Matt Henslee
Matt and his wife Rebecca have four daughters. He is the Associational Mission Strategist for the Collin Baptist Association in Texas, and coauthor of Replanting Rural Churches.
Dig Deeper at Lifeway.com