By Aaron Earls
Around the same time Constantine legalized Christianity across the Roman Empire in A.D. 313, another ancient empire experienced an explosion of Christian growth.
In a paper published on December 10 in Antiquity, archaeologists revealed the discovery of a Christian church building in sub-Saharan Africa that coincides with the influential Aksumite kingdom.
The structure dates back to the fourth century and confirms local Ethiopian and Christian tradition of Christianity moving into the region at an early date.
Historically, Ethiopia is the second country to have officially proclaimed Christianity as its state religion, having done so in A.D. 333.
Church tradition says that the Ethiopian eunuch evangelized by Philip in Acts 8 spread the gospel as he returned to Africa.
Church fathers as early as Irenaeus in A.D. 180 mention the eunuch evangelizing his homeland.
A team of archaeologists began exploring the ancient settlement called Beta Samati ("house of audience" in the local Tigrinya language) in 2011.
Their biggest discovery was the 60 feet long and 40 feet wide church building resembling a Roman basilica.
Aaron Butts, a professor of Semitic and Egyptian languages at Catholic University in Washington D.C., told the Smithsonian magazine, the find "is to my knowledge the earliest evidence for a church in Ethiopia."
Within and near the ruins, archaeologists discovered religious and cultural artifacts such as figurines, rings, and a stone pendant inscribed with a cross and the term "venerable."
"This is about the size that you could hang around your neck, so maybe a priest would have worn this," Michael Harrower of John Hopkins University, the archaeologist who led the team at Beta Samati, told Live Science.
The town itself spans the Aksumite kingdom's official conversion from polytheism to Christianity into the ride of Islam across Arabia and Africa.
"The Empire of Aksum was one of the world's most influential ancient civilizations, but it remains one of the least widely known," Harrower told CNN.
At its height, the Aksumite kingdom rivaled Rome, Persia, and China as a world power, according to New Scientist.
The region remained predominantly Christian even as the kingdom began its decline and despite the growing influence of Islam across the region, according to the Smithsonian magazine.
Nearly half of all modern Ethiopians are members of the Ethiopian Orthodox Tewahedo Church with another almost fifth of the population identifying as a Protestant or Catholic Christian.
Orthodox Christians in Ethiopia continue to take their faith very seriously.
A 2017 Pew Research study found majorities say religion is very important in their lives (98%), attend church weekly (78%), and pray daily (65%).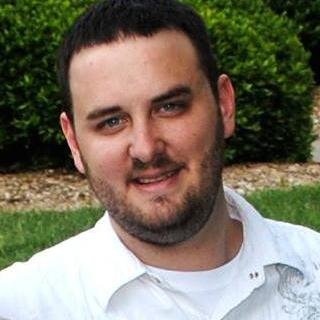 Aaron Earls
Aaron is a writer for LifewayResearch.com.
Dig Deeper at Lifeway.com
Understand the culture of biblical times to better apply biblical truth
FIND OUT MORE