By Jesse Masson
There's a silent epidemic ravaging our churches and communities. Its symptoms are often visible. Other times, telltale signs are hidden in plain sight.
Loneliness is an unbiased beast. It can mar the rich, poor, adult, child, introverted, extroverted, educated, or uneducated.
Despite how it may feel, this doesn't mean it's untamable. It's important to be aware of the symptoms in order to confront and care for the feeling.
Although many symptoms are obvious and we may easily picture this person as one who lurks in the corners of a social gathering (if he even shows up to the event), it's important to remember there's always more beneath the appearance of any person.
Sometimes it can be difficult to even spot symptoms in one's self. But one thing is certain: Everyone knows what it's like to feel lonely.
A great working definition of loneliness is from Dr. Todd Frye, head of the counseling department at MidAmerican Nazarene University in Olathe, Kansas: "Loneliness is when things inside a person seem bigger than things outside."
This is a scary feeling that limits one's functionality in everyday life. Here are a few signs someone in your community or congregation is suffering from loneliness.
1. Isolation
Not to be confused with introversion, an isolated person doesn't feel supported or connected with others.
Thus, he or she may struggle to muster the courage to initiate interactions or to remain in group commitments or in connection with others.
The person will likely feel safer if they simply withdraw from such environments or hang out in the background, away from others.
Being aware of this, you can notice the person who's often around, but not actively involved.
2. Lethargy
Emotional distress can exhaust one's physical energy. Feeling drained and lethargic often makes it seem difficult to do anything around others.
This is why depressive symptoms strongly correlate with loneliness. I remember a few years ago when I was in a depressive episode, I felt disconnected (lonely) around others and only had energy to eat and go back to bed.
Fortunately, my wife was a great support, which helped me not feel so lonely and small.
Social research alludes that the more connected a person is to supportive relationships, the more manageable their circumstances will feel. It's no wonder that when one feels lonely, he or she has less energy to face normal responsibilities.
One will begin to withdraw in order to maintain the energy that's perceived necessary to face the unknown. For example: one may isolate and sleep more, in hopes of avoiding the pain of being reminded about his relational disconnection.
3. Hyper-involvement
This is a less noticeable symptom that can represent a noble attempt to counter loneliness. Seemingly anecdotal, hyper-involvement can be in vain.
This is the person who is willing to be at all the events, group meetings, church activities, etc., but afterward leaves for home feeling empty and alone.
It's in the hope that by saturating oneself to be around others, that the loneliness will go away due to a social osmosis-type of exposure.
This may be the person in your church small group who always tacks on their thoughts at the end of everyone else's story—in hopes of gaining value and attachment from them.
It may be the church member who's never able to say "no" to a request to serve. Or it may be the married couple who lives separately behind closed doors after greeting the neighbors with a smile.
Where does this leave us?
Let's be willing to move beyond information and into healthy action. The book of Proverbs reminds me how blind I can be toward others' hurts, as well my own facade at times.
"Even in laughter the heart may be sad, and the end of joy may end in grief" (Proverbs 14:13).
Compassion is an antidote for loneliness. The ability to value one's emotions and needs and to see others as image bearers of God deepens our motivation to be connected.
It's this awareness that allows us to care for the vulnerable feelings and be supported through loving relationships.
It may require pressing deeper than the greeting, "How's it going?" It may require a follow-up text or phone call to someone you said you'd be praying for.
It may require inviting singles from your church into your home just to build acceptance around life's mundane and messiness.
Or, consider grabbing coffee with a person you volunteer with at church.
These moments will require vulnerability—the kind of vulnerability that prompts us to share hurts and needs with others.
The kind of vulnerability that emboldens us to reach out to someone circling the outskirts of our social paths. Be known and allow others to feel known because of your compassion.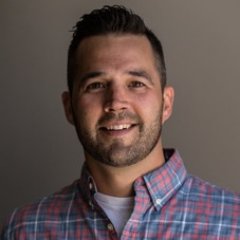 Jesse Masson
Jesse lives in Kansas City with his wife, Julie, and their three children. In 2020, he started Connected Counseling LLC, a Christian counseling practice that offers professional in-office and teletherapy sessions. 
Dig Deeper at Lifeway.com