Since the Columbine school shooting on April 20, 1999, there have been 23 fatal church shootings.
By Aaron Earls
Since the Columbine school shooting on April 20, 1999, there have been 23 fatal church shootings. The deadliest was the 2017 shooting at First Baptist Sutherland Springs in Texas, with 26 deaths including an unborn child.
After three fatal church shootings in 2017, none occurred in 2018 and 2019 until a gunman opened fire at the West Freeway Church of Christ in White Settlement, Texas on Dec. 29, 2019. After another two-year absence in 2020 and 2021, four fatal church shootings took place in 2022.
Three church shootings have happened in Texas, Georgia and California, with Texas also being the site of the most deadly. World Changers Church in College Park, Georgia, has been the site of two incidents.
Here are the locations of all the fatal church shootings since Columbine.
1999 Wedgewood Baptist Church in Fort Worth, Texas
2001 Greater Oak Missionary Baptist Church in Hopkinsville, Kentucky
2002 Our Lady of Peace Catholic Church in Lynbrook, New York
2003 Turner Monumental AME Church in Kirkwood, Georgia
2005 Living Church of God in Brookfield, Wisconsin
2005 World Changers Church in College Park, Georgia
2006 Zion Hope Missionary Baptist in Detroit, Michigan
2006 Ministry of Jesus Christ Church in Baton Rouge, Louisiana
2007 First Presbyterian Church in Moscow, Idaho
2007 First Congregational Church in Neosho, Missouri
2007 New Life Church in Colorado Springs, Colorado
2008 First Baptist Church in Maryville, Illinois
2009 Reformation Lutheran Church in Wichita, Kansas
2012 World Changers Church in College Park, Georgia
2015 Emanuel AME Church in Charleston, South Carolina
2017 Burnette Chapel Church of Christ in Antioch, Tennessee
2017 First Baptist Church in Sutherland Springs, Texas
2017 St. Alphonsus Church in Fresno, California
2019 West Freeway Church of Christ in White Settlement, Texas
2022 The Church In Sacramento in Sacramento, California
2022 Geneva Presbyterian Church in Laguna Woods, California
2022 Cornerstone Church in Ames, Iowa
2022 St. Stephen's Episcopal Church in Vestavia Hills, Alabama
In addition to these incidents at Christian churches, fatal shootings have happened at other religious sites, including at a Jewish synagogue, a Benedictine monastery, a Sikh temple, and an Amish school. Most recently, six people were killed by a gunman at The Covenant School, a private Christian school outside of Nashville, Tennessee, in March 2023.
Prevention of church shootings
Deadly incidents are on the rise at churches, says Carl Chinn, a church security expert. According to his research, there had never been a mass murder (four or more killed) associated with a faith-based property before 1963.
Currently, around 4 in 5 Protestant pastors (81%) say their church has some type of security measure in place when they gather for worship, according to a survey from Lifeway Research.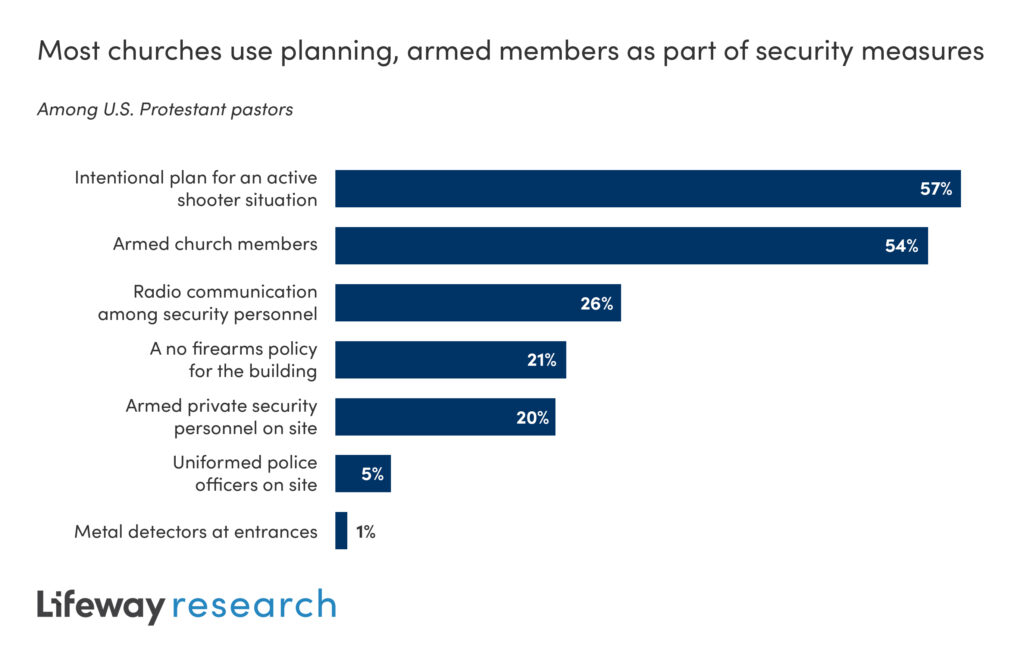 The most common form of preparation is making an intentional plan. Almost 3 in 5 pastors (57%) say their church has an intentional plan for an active shooter situation.
Still, Chinn says, "Most churches spend far more time and money training their choir than they do investing in the safety of their staff and guests."
Chinn knows pastors often think the odds are in their favor and more than likely they'll never have to deal with a serious security threat in their church.
"They are absolutely right," he acknowledges. "Odds are their church will never face a serious threat. But if their congregation does face a serious threat, the odds won't matter much."
For those looking to become better prepared, Chinn advises churches to work with other leaders in the area.
"Work with your community first and foremost," he says. "Know your law enforcement and fellow faith-based safety operators in your area on a first-name basis."
Working with other safety professionals like those at area schools is also a good idea, according to Chinn. "Don't be a silo of information," he says.
For churches looking for simple steps to make themselves more secure, Chinn offers these nine guidelines.
Confirm support from your church's leadership team.
Do a baseline readiness evaluation.
Start with what you have, where you are.
Keep it simple.
Keep it legal.
Know your insurance agent and policies.
Network with your community.
Train and drill.
Develop policies and procedures.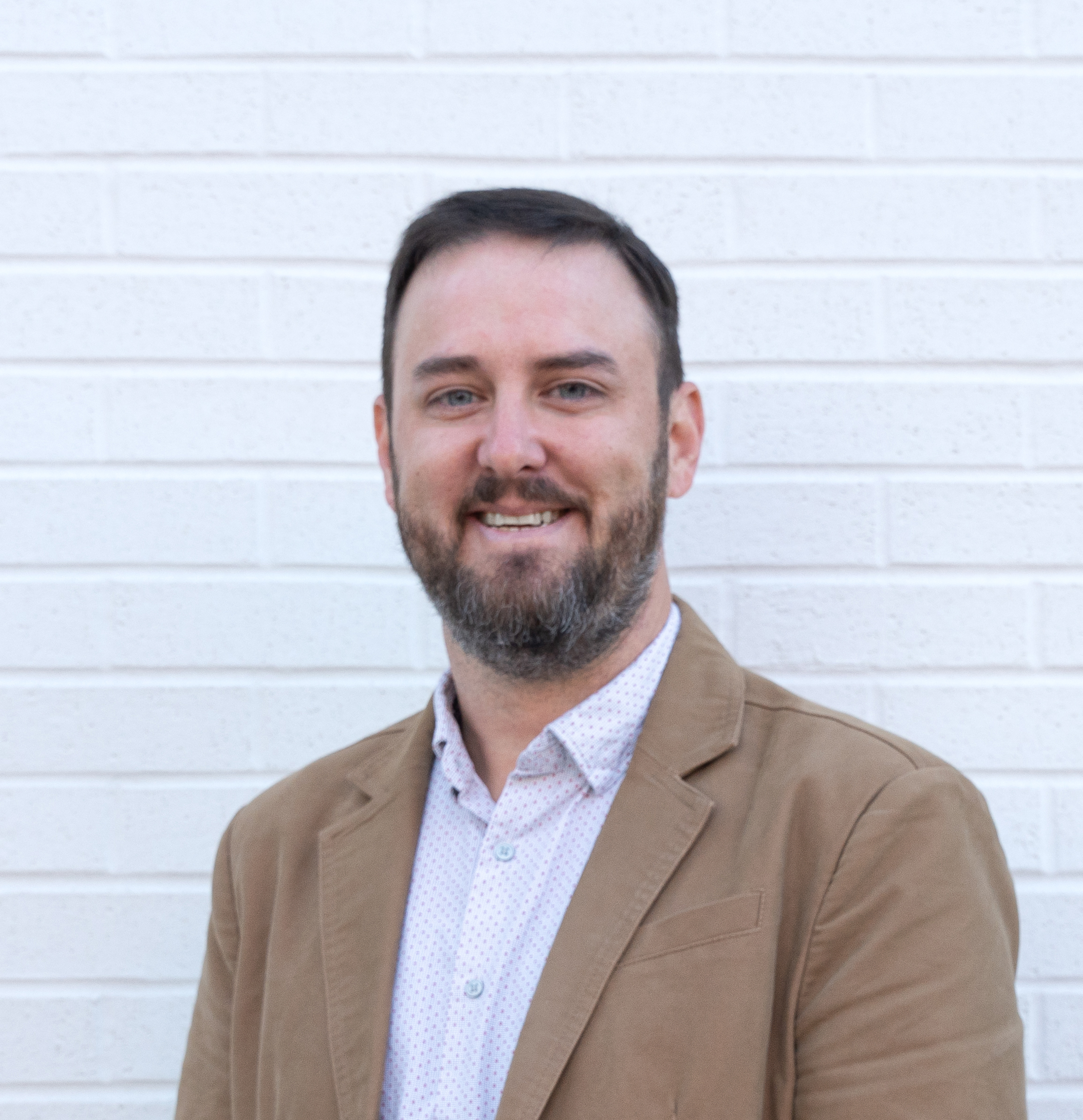 Aaron Earls
Aaron is the senior writer at Lifeway Research.
Dig Deeper at Lifeway.com