By Aaron Wilson
From theology to accountability, church small groups can cover some heavy topics—causing some members to be slow to open up.
But sometimes all it takes is a little nudge to get a group talking. Here are 75 fun icebreaker questions along with multiple choice answers to warm up the room and get your people chatting.
You might want to bookmark this site on your device for whenever your group needs a jumpstart. Or, if your church has a social media presence, these questions make for great online polls to generate engagement.
1. Which would be more difficult for you to go a week without?
A cell phone
A personal vehicle
2. How do you feel about the first name you were given at birth?
I like the name I was given and have used it all my life.
I'm not a huge fan of my first name but have stuck with it.
I go by a nickname/middle name.
I/someone else legally changed my first name.
3. Do you wish people happy birthday on social media?
I do for most people when I get a notification.
I do, but only for family and/or close friends.
No, that's so last decade.
I'm rarely or never on social media.
4. Do you write/type up a daily checklist for yourself?
Yes, almost every day
Yes, but only on workdays
Yes, but only when tasks start to mount up
No, I use my email inbox as a type of checklist.
No, I keep track of to-do items in my head.
5. On a scale where one is a minimalist and five is a hoarder, where would you rank yourself?
One (minimalist)
Two
Three
Four
Five (hoarder)
6. What kind of Bible do you most often use at home for everyday reading?
A text Bible with minimal notes and additional features
A study Bible
A devotional/daily-reading/chronological Bible
A Bible app/online Bible
7. If you could visit only one of Disney World's four parks, which would you choose?
Animal Kingdom
Epcot
Hollywood Studios
The Magic Kingdom
8. If the apostle Paul were alive today, do you think he'd be active on social media?
Likely yes. He'd see it as a way to "be all things to all people."
Likely no. He'd see it as a distraction to ministry.
9. How many different organizations have you worked for in your lifetime? Follow-up question: Which one was the most unique?
10. What incorrect tech prediction from "Back to the Future II" do you most wish readily existed today?
Biometric door locks
Flying cars
Food hydrators (instantly cook frozen food)
Hoverboards (floating skateboards)
Fusion (converts household trash into car fuel)
Robots to pump gas, walk dogs, help cook, etc.
Smart clothing (automatic resizing, self-drying, shoes that tie themselves)
A time machine
11. Would you rather have a fast forward, pause, or rewind button on your life?
12. Poll: Which of these "cheap treats" is your least favorite to find in a candy bowl?
Candy Corn
Double Bubble Gum
Dum Dums
Pixy Stix
Smarties/SweetTarts
Tootsie Rolls
13. Who serves the best pancakes?
Cracker Barrel
Denny's
Huddle House
IHOP
McDonalds
Waffle House
14. What creative gifts would you most like to have that you don't already possess? The ability to:
Author a book
Cook/Bake
Choreograph/perform dance
Create graphic design
Design/create clothing
Draw/paint/sculpt
Invent/engineer
Write songs/create music
Write/direct/act in a screenplay
15. What was your favorite elective in school?
Art
Computers
Drama
Foreign language
Home economics
Music/band/choir
P.E.
16. What time do you most often turn in for the night?
8 p.m. or earlier
9 p.m.
10 p.m.
11 p.m.
Midnight
1 a.m. or later
17. What's your favorite kid's cereal?
Cinnamon Toast Crunch
Corn Pops
Fruit Loops
Frosted Flakes
Lucky Charms
Rice Krispies
Trix
18. Which modern actor plays the best Sherlock Holmes?
Benedict Cumberbatch
Jonny Lee Miller (Elementary)
Robert Downey Jr.
19. At what time of day or night are you most productive?
Morning
Afternoon
Evening
After Midnight
20. Do you use a smart speaker device (i.e. Google Home, Amazon Echo, etc.) in your home?
Yes, I love it!
No, but I'm interested in getting one.
No, I'm leery of devices that "listen" to people in their homes.
No, I'm just not interested or don't think they're worth the money.
21. What age range represents your best understanding of when you became a Christian?
5 or younger
6-12
13-19
20-29
30-39
40 or older
22. Adjusted for inflation, the following films have the best time all-time domestic earnings at the box office. Which do you consider to be the best movie achievement?
Gone with the Wind
Star Wars: A New Hope
The Sound of Music
ET: The Extra-Terrestrial
Titanic
23. Given the choice when traveling overnight, would you rather stay at a traditional hotel or an Airbnb?
Hotel
Airbnb
What's an Airbnb?
24. When a store has both types of checkout lanes available, which one do you prefer to use?
Self checkout
Lane with a human cashier
25. As a child, what was your go-to treat from the ice cream truck?
Drumstick
Push-up Pop
Ice cream sandwich
Choco Taco
Firecracker/Bombpop
Mickey Bar
Other
26. Which soft drink company is better?
27. When it comes to getting spoilers for a movie, TV show, or novel you're excited about, which way do you lean?
I avoid spoilers; I don't want to ruin the story.
I seek out spoilers; I want to know what will happen ASAP.
28. In today's digital age, how important is it for kids to learn how to write in cursive?
5 – Very important
4
3
2
1 – Not at all important
29. What's your go-to choice in a box of Russell Stover assorted chocolates?
Chocolate Truffle
Coconut Cluster
Peanut Butter Crunch
Roman Nougat
Strawberry Cream
30. Do you think social media apps eavesdrop on private conversations through your phone's microphone in order to market to you?
Yes, absolutely
Probably so
No, it's not likely
Definitely not
31. Have you ever binge-watched an entire season of a show over the course of a few days?
Yes, several times
Yes, once or twice
No, but I'd consider it if a show is good enough
No, I prefer to take my time watching shows
32. Through which of these formats have you owned the most songs throughout your lifetime?
Records/vinyl
8-tracks
Cassettes
CDs
Digital downloads
33. What's your opinion of ride-hailing services like Uber and Lyft?
I use such services whenever I can.
I use them occasionally.
I've never used them but would consider it.
I'm wary of ride-hailing and won't use it.
I am/have been a driver for such services.
34. Which live-action Disney remake has been the best so far?
Aladdin
Beauty and the Beast
Cinderella
Dumbo
The Jungle Book
Lady and the Tramp
The Lion King
35. What's your attitude toward honking a horn in a vehicle?
I'm quick to honk at poor driving behavior.
I'll honk, but only to get someone's attention.
I almost never honk.
I don't drive, so it's not an issue for me.
36. When was the last time you visited what you consider to be your hometown?
Within 6 months
Within a year
1 to 5 years
Over 5 years
I never left my hometown.
37. Who played the best Batman?
Adam West
Michael Keaton
Val Kilmer
George Clooney
Christian Bale
Ben Affleck
38. Which of these common bad dreams have you experienced?
Being chased
Driving an out-of-control vehicle
Falling
Realizing you forgot to attend a class
Showing up for work/school naked
Showing up late for something
Taking a test
Teeth falling out
39. What is your favorite parable of Jesus?
The Good Samaritan
The Hidden Treasure
The Prodigal Son
The Sower
The Talents
The Unforgiving Servant
40. When you need to buy or sell a used item, where do you turn?
Amazon
Craigslist
eBay
Facebook Marketplace
Flea market
Garage sale
Newspaper classified (print or digital)
41. If you lost your cell phone, how many of your contacts' numbers could you recall by memory?
42. What is your preferred way to read a book?
Audio book
Hardcover/paperback
E-readers (Kindle, Nook, tablet)
I don't read books.
43. Do you know your neighbors?
No, I've never met them.
Yes, but not very well.
Yes, we're good friends.
I don't have neighbors.
44. If you could time travel, would you rather:
Visit the past
Visit the future
45. If you could permanently eliminate one chore from your to-do list, which would it be?
Cleaning dishes
Cooking/making meals
Dusting/vacuuming
Lawn work
Washing clothes
46. What video-streaming service do you think provides the best value?
Amazon Prime Video
DirecTV Now
Disney+
Hulu
Netflix
Sling Television
YouTube TV
47. What's your favorite medium for keeping up with the news?
Internet (websites/social media/apps)
Print newspapers
Radio
Television
48. Which game show would you most want to be a contestant on?
Family Feud
Jeopardy
The Price is Right
Wheel of Fortune
Who Wants to be a Millionaire?
49. What do you listen to in the car?
AM/FM radio
Audio books
Podcasts/streaming music/sermons
Satellite radio
I don't listen to anything in the car.
50. Which chain makes the best donuts?
Dunkin Donuts
Krispy Kreme
51. What's your go-to morning beverage?
Coffee
Juice
Milk
Soda
Tea
Water
52. Which of these is the best toy brand?
Barbie
Nintendo
Hello Kitty
Hot Wheels
Lego
53. How many hours of sleep you do get on a typical night?
54. Which personality type do you lean more towards?
55. What's your favorite sport to watch on TV?
Baseball
Basketball
Football
Hockey
Olympic Sports
Soccer
56. Which social media platform is your favorite?
Facebook
Instagram
LinkedIn
Pinterest
Snapchat
Twitter
57. What was your favorite back-to-school item to shop for as a kid?
Bookbag/backpack
Calculator
Lunchbox
New clothes
Pens/pencils
Trapper Keeper/notebooks
58. Who's your favorite superhero?
Batman
Captain America
Spiderman
Superman
Wonder woman
Wolverine
59. Other than God, which character in the Bible would you most like to have a conversation with?
Noah
Abraham
Ruth
Moses
David
Esther
Paul
60. What genre does your favorite book of the Bible come from?
The Law
History
The Prophets
Poetry and Wisdom
The Gospels
The Epistles
Prophecy
61. Where would you most like to go on vacation?
Beach
Cruise
Mountains
Sightseeing
Theme park
Staycation
Seasonal and special events
New Years
62. Which of these goals will you intentionally focus on in the New Year?
Get in better shape
Spend less/save more
Read the Bible more consistently
Quit a bad habit
Learn a new skill
Super Bowl (February)
63. What are you most looking forward to watching during the Super Bowl?
The game
The commercials
The halftime show
I don't plan to watch the Super Bowl.
Spring
64. What's your favorite thing about spring?
Celebrating Easter
Flowers/trees in bloom
Flu/cold season is over
Longer days/more sunshine
Warmer temperatures
Summer
65. During the summer, what temperature (Fahrenheit) do you keep your home when it's occupied?
65 or lower
66-70
71-75
76-80
81 or higher
Fall
66. What do you like most about fall?
Leaves changing color
Cooler temperatures
Watching football games
Pumpkin spice flavoring
New seasons of TV shows
Thanksgiving
67. What's the best Thanksgiving-meal side?
Cranberry sauce
Dressing
Mac & cheese
Mashed potatoes and gravy
Pumpkin pie
Sweet potato/green bean casserole
68. What's your preference for eating turkey?
69. Which of these bests describes your attitude toward Black Friday shopping?
I enjoy the great deals and the energy surrounding Black Friday!
I check the ads, but only venture out if something really catches my eye.
I wouldn't be caught dead shopping on Black Friday.
I work on Black Friday.
Winter
70. What's your attitude toward snow?
I love snow. Bring it on!
I like one or two good snowfalls a year—that's all.
I'd be happy if it never snowed again.
71. What's your favorite sport in the Winter Olympics?
Bobsleigh/luge
Figure skating
Hockey
Skiing
Snowboarding
Christmas
72. When do you start listening to Christmas music at home?
At the start of November
After Thanksgiving
Two weeks before Christmas
I listen to Christmas music year-round.
73. What do you call the Christmas game where people open and steal each other's presents?
Dirty Santa
White Elephant Gift Exchange
Yankee Swap
74. What's the most annoying Christmas song?
Christmas Shoes
Grandma Got Run Over by a Reindeer
Happy Holidays
Here Comes Santa Claus
I Want a Hippopotamus for Christmas
Little Drummer Boy
Santa Baby
The 12 Days of Christmas
75. What's the best children's Christmas special?
A Charlie Brown Christmas
Frosty the Snowman
How the Grinch Stole Christmas (animated)
The Polar Express
Rudolf the Red Nosed Reindeer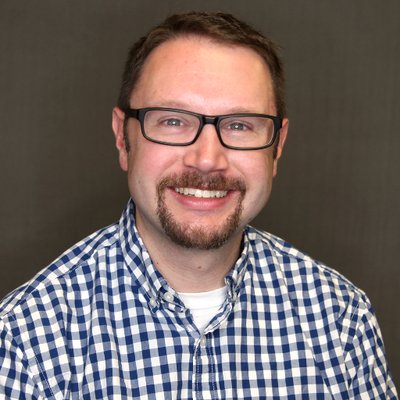 Aaron Wilson
Aaron is associate editor for LifewayResearch.com.
Dig Deeper at Lifeway.com