By Rachel Sinclair
As the economy struggles and people long to return to life as it was, the question of "when will the coronavirus pandemic end?" weighs heavily on everyone's mind.
Trillia Newbell, author of Sacred Endurance, shares how Christianity is made for endurance and how believers have a different source of hope in times of waiting.
Paul compares living the Christian life to running a race with endurance (Hebrews 12:1). Why is it important to run with purpose, or with the end goal in mind?
Newbell: When we're running a race, like in track and field sports, there is always a goal. We're looking ahead, knowing sooner or later our race will end, and that alone helps us endure.
For the Christian, knowing that we're running toward Jesus, toward heaven, and toward eternal life—this helps us to keep focus and keep running.
Running with endurance doesn't mean we won't trip every now and then, but we keep the momentum moving forward.
When we try to run the Christian life without fixing our eyes on Jesus, we will end up running for ourselves or the approval of others.
Running with a clear purpose—which the Bible lays out—helps us to run appropriately and for the right reasons. Everything else is empty and not a good foundation.
Jesus is the cornerstone, our foundation, and the reason for the Christian life. Focusing on anything else will leave us discouraged and despondent. Jesus gives us the strength to endure.
Is it okay to be honest with God, even if it means asking Him hard questions?
Newbell: Short answer, yes. Long answer, read the Psalms. You will be encouraged in your faith to lament, to ask questions, and to express both sorrow and joy.
Read the book of Job; Job asks questions. So, during a time like this, and really anytime, it is absolutely okay to ask God questions.
The difference between asking questions and giving accusations is what is key.
We can ask God, "Where are you Lord?" or "Help me understand," but we don't want to accuse God of evil, because God is pure and perfect. He is holy and totally righteous.
We can ask questions and wonder. The truth is that we may never understand until we see Him face to face.
But what we want to guard against is accusing God of evil. That's where the rubber meets the road in our questioning.
We have a societal obligation to be educated and aware, but a constant, unfiltered stream of information can feel overwhelming. How do we find a healthy balance?
Newbell: I think we have to evaluate how much time we're spending on the news or on social media. Sometimes it's okay to shut it off and direct our attention to something else.
This doesn't mean that we're not informed, but we're trying to limit the amount of information we're taking in for our own soul's sake.
Otherwise, news stories and media become our "little g" functional god, and they will leave us with fear and anxiety.
The only hope we can find is in the Bible. We want to make sure we're guarding our time.
I also think that who we listen to is important. Try to find resources that are as objective as possible, trustworthy and even gospel-centered.
I am certainly a reader of secular news, and I used to write for a secular publication, but you want to be aware of who you're listening to.
Acts 14:21-22 says that Paul and Barnabas were "strengthening the disciples and encouraging them to remain true to the faith." What does strengthening and encouraging fellow believers look like in today's world?
Newbell: Remember your people. Because everything is unique and different and schedules are crazy, there could be a temptation to forget others. It's the "out of sight, out of mind" mentality.
I would encourage everyone to check in with the people you care about. Write a quick email, send a text, or pick up the phone and call. Find a way to connect.
It's also important to remember that this a great time to use our words to encourage others. Identify the ways people are gifted, acknowledge it, and encourage them to use it to build their faith. Lastly, learn when to be silent.
When people are mourning, we want to be careful not to overshare Christian platitudes or minimize their concerns.
We have to learn to mourn with those who mourn and weep with those who weep, which requires more listening than speaking. Don't feel the need to fix them or fix their situation.
What can the life of Jesus teach us about enduring suffering?
Newbell: Jesus is called a man of sorrows. He is acquainted with grief. He was abandoned by his friends, then He was beaten and hung on a cross.
There isn't anyone who knows sorrows more than our Savior. The Word says that He was tempted in every way, but without sin.
Thank God that we get to go to Him, and that He is the one who is interceding for us. Knowing Jesus helps us endure suffering because we have a Savior who gets it, and He's not idly sitting by.
He is working for us, interceding for us and carrying our burdens.
He says to come before His throne of grace to receive help and mercy in time of need. This is our Savior.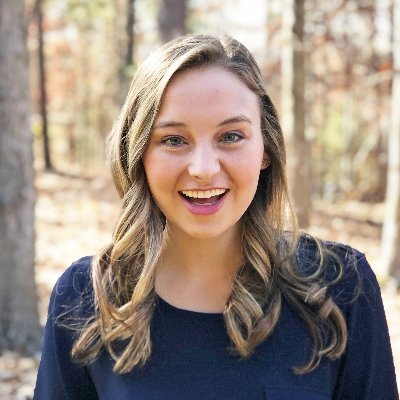 Rachel Sinclair
Rachel is a freelance writer based in Franklin, Tenn.
Dig Deeper at Lifeway.com