By Aaron Earls
As the COVID-19 pandemic and subsequent stay-at-home guidelines stretch into their third month, pastors and other church leaders have made extraordinary shifts to their ministries.
These changes have not come without pain and stress.
Lifeway Research followed up their survey of pastors in March with a new survey that asks how the coronavirus is impacting their churches and them individually currently.
Here's what pastors identified as their nine biggest pain points and ministry concerns with quotes from actual pastors about those issues.
1. Pastoral care from a distance
"It is much more difficult to assess the spiritual condition of the membership without personal interaction. We have had at least one member fall away from the church as an apparent result of this lack of fellowship. Others seem to be wavering in their faith."
2. Technology
"I am having to learn more about technology than I ever thought I would."
"We have purposely been a low-tech congregation and were unprepared for the demands of teaching and preaching this kind of situation."
3. Planning for return
"We are just waiting for guidelines on what 'reopening' will look like in our area. It's hard not to know how to plan."
4. Staying connected
"I've lost contact with half of this little church body."
5. Church finances
"Today, I had a call from the treasurer who informed me that I would be receiving only 1/4 of my present salary per month. It will be difficult for me to make ends meet with this amount of salary."
6. Personal exhaustion
"I am tired. Last week I was depressed two days and got little done. I haven't had clear days off since COVID-19 began."
"My mother passed due to COVID-19 and instead of getting the full support of the church, I had to conduct a private graveside service."
7. Members with no technology
One pastor said they felt guilty because they were "not reaching all of my senior adults that are tech challenged weekly."
8. Disagreements and conflict
A pastor said they were dealing with "tension in conversations between people in the church. For some the electronic conversations have people feeling safe and removed their filters."
Another pastor said they were struggling with "keeping unity amidst different opinions on the crisis."
9. Time-consuming changes
"I think the pressure to do more is heightened in this time, and I'm not sure it is healthy."
"While I normally have lots of help in church operations, right now I'm kind of running the show solo and getting pretty worn out."
What have been your biggest struggles? What are some ways you have coped with any of these problems?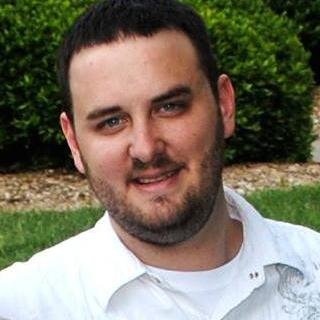 Aaron Earls
Aaron is online editor for LifewayResearch.com
Dig Deeper at Lifeway.com