By Aaron Earls
The current state of pandemic and quarantines have brought new stresses and increased others for pastors.
In the past month, however, some ministry problems have become less widespread than before.
Analyzing Lifeway Research's survey of pastors about the impact of COVID-19 in March and April shows two pressure points fewer pastors mentioned last month.
That's not to say these aren't still significant problem for many pastors; they are. It does demonstrate, however, that God is using the creativity and resourcefulness of pastors as they find workarounds for their new reality.
The following two issues were seen as problems by fewer pastors in April than in March.
Staying connected
In the early days of the pandemic, staying connected was the pressure point mentioned by more pastors than any other. Three in 10 pastors said this was a problem for them.
In April, after pastors had several weeks to adjust and discover ways to communicate with church members, fewer (13%) said it was an issue.
Still, many pastors continue to struggle finding ways to stay connected to their congregation.
Here's what some pastors said.
"The ability to visit the sick and shut-ins has been taken away. The open sharing of needs is difficult, and some needs are not met. We need to increase communication options."
"How do I cultivate relationships within my congregation within this new normal? I wasn't good at this to begin with, and now I have no idea what to do for people."
"Communication with the congregation is my No. 1 concern right now. It's difficult to know how much information is too much versus too little."
Finances
In March, finances were the concern mentioned by 26% of pastors—second only to staying connected.
That fell to 11% in April. Scott McConnell, executive director of Lifeway Research, said the worst fears pastors had at the beginning of the pandemic may not have materialized, and so fewer pastors saw it as a pressure point in April.
However, McConnell notes that as unemployment continues to grow, pastors may once again see this as a top concern.
Here's what those who were struggling with finances in April said.
"I'm unable to get a salary at this time because giving has gone down, so I'm currently working three jobs to make ends meet. … I'm currently working about 60+ hours a week at the church plus having two other part time jobs with varying schedules so that we can pay our own bills at home."
"My salary has been cut in half despite increased hours."
"All the rest of our staff (three part time people) have been furloughed, and I'm having to do some of their work. Much of my own duties have been made more difficult."
Have any problems lessened for you during the pandemic? What have you learned about the problems you're facing?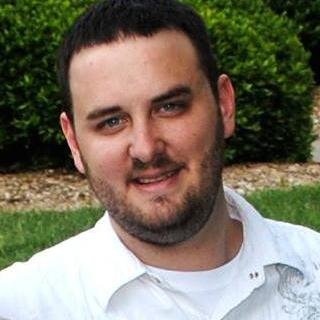 Aaron Earls
Aaron is a writer for LifewayResearch.com.
Dig Deeper at Lifeway.com
Hope for days when life feels absolutely overwhelming
FIND OUT MORE