By Aaron Earls
Yes, pastors and church leaders are dealing with a lot right now. Several issues are at the front of pastors' minds as the summer months wind down.
As the coronavirus pandemic wears on, however, pastors have also been able to effectively adjust to some problems so that they are no longer as pressing.
Here are five areas that fewer pastors saw as stress inducing since the spring, according to Lifeway Research's surveys of pastors and the impact of COVID-19.
Technology
Early during the pandemic, pastors worried about making the needed technological transitions to minister in an online environment. Most have now made the switch.
In April, 17% of pastors said technology was a pressure point. That dropped to 6% in the most recent Lifeway Research survey.
Still, some churches and pastors may be struggling with this issue and could use some help from those who have gotten a handle on it.
If your church has gotten over the technological hurdles in place earlier this year, reach out to other congregations in your community to see if you can help.
Staying connected
As more churches have figured out the technology required for this moment and started meeting physically with precautions, pastors are less likely to say staying connected is a concern.
Since the spring, the percentage of pastors who voiced this as a worry has dropped from 13% to 9%.
Many churches have creatively used small groups to maintain and grow connections during the pandemic.
Planning for a return
In April, more pastors said they were struggling with planning for an eventual return to physical gatherings. That also dropped from 13% to 9% since April.
One explanation is that most churches have now gathered physically in some manner, so pastors are no longer concerned with the planning aspect.
However, pastors have been confronted with division and disunity over how their congregations have decided to gather again.
That issue saw the largest increase among pastors from April to July.
Members with no technology
Two months into the pandemic, pastors still worried about their members who didn't have the technology needed to move their church activities online.
In April, 8% of pastors voiced that as a top pressure point. Now, few if any pastors see that as a concern.
Pastors may have realized those concerns were unfounded or those members have found other ways to connect with the congregation, including physically gathering with needed precautions.
Time-consuming nature of changes
Pastors also seem to have coped with all the changes COVID brought to their congregation, at least in terms of the time needed to make those changes.
In the spring, 7% of pastors said they were feeling pressure related to the time-consuming nature of the changes. Few pastors point to that as an issue now.
Pastoral problems
While these issues have lessened for many pastors, others have become larger areas of concern.
Disunity and division, safety of members, uncertainty and the need for wisdom, spurring discipleship and evangelism, and a concern that members will return worry more pastors now than they did earlier this year.
Each phase of the pandemic and the recovery bring with it certain problems pastors will have to strategically and prayerfully address.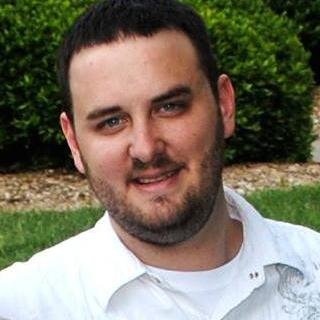 Aaron Earls
Aaron is a writer for LifewayResearch.com.
Dig Deeper at Lifeway.com