By Ken Braddy
Not many weeks ago I officiated my father-in-law's funeral. One of the focal points of the eulogy was remembering Jim, the highpoints of his life, his influence, and his legacy.
I'm thankful for our ability to remember – it's a wonderful gift given to us by our Creator. Remembering people and events keeps them alive in our minds. But there is a downside to being able to remember.
Sometimes we are remembered by others for things we would just as soon forget. Nehemiah 3 contains one such example.
Large numbers of people repaired the broken wall surrounding Jerusalem. They literally and figuratively worked shoulder to shoulder to complete the much-needed repairs.
What an honor to be remembered for proactively working on behalf of others.
And then there was a group of people listed in verse 5 who were immortalized for their lack of effort. They were paralyzed procrastinators. History now remembers these leaders as people who would "not lift a finger to help."
These leaders were the Tekoite nobles, and they are forever immortalized for procrastinating and putting off efforts to help their fellow Jews.
The COVID-19 Connection
As the effects of COVID-19 were beginning, I started reading a book titled Canoeing the Mountains: Christian Leadership in Uncharted Territory.
The book chronicles the story of Lewis and Clarke, the pioneering team who searched for the Northwest Passage.
The experts of the day were sure the topography of the country was consistent from coast to coast.
Lewis and Clarke's team had supplies and canoes and were assured by the experts of the day they were equipped for success. They were not.
After months of hard and difficult exploration, they ran into these pesky little things called the Rocky Mountains (hence the name of the book).
The author asked the question, "How do you canoe over mountains?" Here is his response to his own question:
"You don't. If you want to move forward, you change. You adapt…we go from being river rats to mountain climbers. We keep on course with the same goal, but we change absolutely everything required to make it through this uncharted territory. We ditch the canoes, ask for help, find horses, and cross mountains. And when the time comes, we make new boats out of burnt trees. You let go, you learn as you go, and you keep going, no matter what" (Canoeing the Mountains, p.34).
This "Lewis and Clarke mindset" has become an important part of the church landscape in America this year.
The church has innovated during COVID-19 and found new ways to gather during the pandemic. In a sense, the cultural topography of the country changed drastically.
The church found itself staring at the Rocky Mountains. Like Lewis and Clarke, many pioneering churches moved groups online and refused to let the pandemic keep them from meeting.
Not all churches and groups have had such a proactive pioneering spirit. Some church leaders will be remembered more for their Tekoite-like paralysis and procrastination than Lewis and Clarke's proactive pioneering.
It's time for some of us to look for horses and ditch our canoes so we can keep our churches moving forward, starting with our Bible study groups.
In many churches, while worship services may have reopened groups have not met during the spring and summer of 2020. To be fair, some groups and their members have genuine concerns about coming back together.
But we can innovate and reopen groups in ways we may not have thought about, while following our state and local leader's guidelines. How much longer will your groups go without meeting for Bible study?
Becoming a Proactive Pioneer
As a friend in ministry has said, "Discipleship doesn't take a week off." People need to study the Bible, and gathering with others is helpful and biblical.
Curriculum can be distributed in worship services, at the church office, during porch visits, and at drive-through distributions.
Here are five ways proactive, pioneering leaders from all size churches are moving forward in group ministry, no matter what. They've chosen to be remembered as proactive pioneers, not paralyzed procrastinators.
They've found new ways for groups to regather and to place Bible study materials into people's hands and homes—all while following their state leader's guidelines for assembling.
1. Groups have regathered in larger spaces.
Fellowship halls and larger rooms on church campuses have been used so group members can spread out and practice physical distancing.
2. Groups have regathered in open spaces.
I have heard of numerous groups meeting outside under trees, in parks, at pavilions, and in driveways and backyards. Three groups at my church are doing this weekly.
3. Groups have regathered in smaller numbers.
Large pre-COVID classes (25+ members) have discovered they can meet again if they recruit another person or two to serve as co-teachers.
These larger "pastor classes" have found out that other people in the group are willing to step up, teach, and shepherd a portion of the group.
This makes it easier for those smaller groups to find a place to gather in person.
4. Groups have regathered in virtual places.
While it's true that many groups have used online tools such as Zoom, many more have not.
This is an opportunity to train leaders and members how to use what can be a simple tool once you become familiar with it. Here are some helpful tools for leading an online Bible study.
5. Groups have regathered on different days.
Churches are learning that Sunday School doesn't have to take place on Sunday! Groups are meeting throughout the week, using the church's classrooms when few people are on campus.
I've encouraged my church's group leaders to consider coming back together, but I've also stressed that they aren't being told to do so. Many are past ready to return to the church campus.
But I've also emphasized there is no rush to be back on campus; they have all discovered ways to meet weekly.
Some are meeting in person with distancing, others continue to meet online. They all continue using their Lifeway resources. I'm fine with whenever and wherever they meet; I just want them to meet.
The Tekoite nobles earned a dubious place in biblical history as men who wouldn't lift a finger to rebuild. I can't speak for you, but I don't want to be remembered as someone who procrastinated rebuilding my Bible study groups.
Like Lewis and Clarke, I'll find ways to overcome obstacles and keep moving forward so every group I'm responsible for as a discipleship pastor continues to meet.
I want to be remembered as a proactive pioneer who followed the rules but found new ways for people to continue learning and growing together during COVID-19.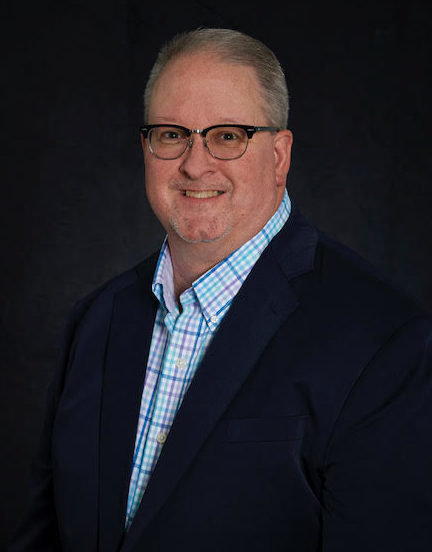 Ken Braddy
Ken Braddy is Lifeway's director of Sunday School. His latest book, Breakthrough: Creating a New Scorecard for Group Ministry Success is available at lifeway.com. Ken is a group leader at his church in Murfreesboro, TN.
Dig Deeper at Lifeway.com