By Aaron Wilson
2020 has been a year marked by pressing questions and elusive answers.
When will the threat of coronavirus be over?
What's the right course of action to take in the meantime?
When, if ever, will things return to normal?
As each month passes with less answers and more waiting, many church members have been engaged in heated arguments on opposing sides of hotly debated issues.
So much so, pastors report maintaining church unity during these divisive times is one of the biggest challenges they face.
During such confusing times, there are two overarching questions pastors should keep in front of their congregations.
This pair of questions acts like a set of bookends God uses to frame His Word. It consists of the first question from God in the Old Testament and the first question from man in the New Testament.
Regularly asking the following two questions of your congregation will help them glorify God as they gain a biblical perspective on life amid its inconsistencies and stressors.
Question 1: "Where are you?"
One of the first questions recorded in the Bible comes from the Lord.
"Where are you?" God calls out to Adam in Genesis 3:9.
At the time, Adam and Eve were in hiding—afraid of God.
Their sinful actions had introduced them to shame for the first time, and their response in hiding from God foreshadowed their coming punishment: being physically and spiritually distanced from Him.
The rest of the Old Testament continues to paint a vivid picture of where humanity is after the fall. Without the Lord they are lost, without hope, destined to futility, and living in the shadow of death.
But throughout this first half of Scripture, the Lord provides pictures of hope, prophesying a Messiah who will save God's people.
When the New Testament picks up the story, we don't have to wait long for resolution, one that's fittingly found in the form of another question.
Question 2: "Where is He?"
This first question in the New Testament comes from the wise men as they seek Jesus, the king of the Jews.
"Where is He?" the wise men ask King Herod in Matthew 2:2.
The New Testament goes to great lengths to show exactly where God is. He is in the midst of His people as the incarnate Son of God. For this reason, Jesus is called Immanuel, "the God who is with us."
Jesus promises His disciples He will be with them always (Matthew 28:20), and Paul teaches nothing can separate Christians from God's love in Christ (Romans 8:38-39).
The New Testament likewise ends with the promise of God's eternal presence in and among His people.
What questions are you asking?
Framed within these two questions, the narrative of Scripture continually hits on the theme of proximity. The biblical text repeatedly asks the reader to consider, "Where are you?" and "Where is God?"
Neither of these questions offer insight into pressing church issues like "Should we do small groups online or in person this fall?" or "Should we require masks in services?"
These questions do, however, help orient God's people in confusing times, much in the same way a map laying out a complex journey is aided by markers that say, "You are here," and "Here's your destination."
Here are two practical ways to help people ponder these important questions.
1. Turn "us vs. them" arguments inward.
The Bible regularly asks people to consider their personal proximity to God and His will.
Meanwhile, social media, cable news programs, and other social influences train people to ask the question, "What's the proximity of everyone else to my position or tribe?"
This can create an "us vs. them" scenario around almost any issue, something that can tear a church apart from the inside if left unchecked.
In our current climate people are eager to supply hot takes pointing out the specks in others' eyes. Your congregation needs you to remind them to look inward and ask the same question God asked Adam: "Where are you?"
Are your church members aligned with God's will in looking out for the good of their neighbor and bearing with one another in love for the sake of the gospel?
Or are they rallying for a cause in a manner that's void of love, adding to the noise like a clanging cymbal (1 Corinthians 13:1)?
People tend to avoid asking themselves where they are in relation to God because it reminds them of their need for repentance.
It's far easier to ask where everyone else is and to criticize their decision-making and intentions. But the act of looking inward and daily evaluating one's own heart is a practice that's essential for growing as a disciple.
Pastor, while members of your congregation might want you to speak out on their preferred side on any number of issues, keep asking them the introspective question, "Where are you in relation to the Lord right now?"
2. Remind people that God is present and sufficient.
As people look inward and are reminded of their need for a Savior, preach to them the truth that Jesus is present and approachable. Remind them He cares about the details of their life and the current struggles of this world.
Our world is hungry for hope right now. The enemy knows this and wants to send your people on any number of futile wild-goose chases in search of it.
A Lifeway Research study shows, for example, that a higher percentage of evangelicals in the U.S. say they use Facebook and YouTube each day than read the Bible.
But while things like social media, entertainment, and politics can be used in the name of Christ, they aren't substitutes for the presence of Christ.
We must intentionally draw near to Him. And since Jesus has already come to us, we experience His presence by daily abiding in Him.
God uses stressors and weaknesses like the pandemic, sickness, job losses, financial instability, rearranged schedules, and political uncertainty to draw people toward Him for hope and purpose.
The enemy wants to use the same stressors as an argument to say God doesn't care or isn't enough.
Preach that God is present amid their difficulties and that He's worth seeking.
While people might desire an entertaining sermon that distracts them from their current reality, keep asking them the hope-filled question, "Where is He?" that pushes them to seek God in the midst of their troubles.
Redirect questions to what really matters.
The gospels are filled with accounts of Jesus responding to a question with a question, one that redirects people to the issues they should actually be concerned about.
Pastor, people are eager for you to give answers or to validate the answers they've already decided are important. But don't feel the need to weigh in on every issue under the sun during this highly volatile season.
Answer in wisdom when and where the Lord leads you, but also be ready to redirect your church to the more important questions they should be asking.
By regularly asking your congregation "Where are you?" and "Where is He?" you can teach people how to orient their lives around the gospel and make sense of their circumstances.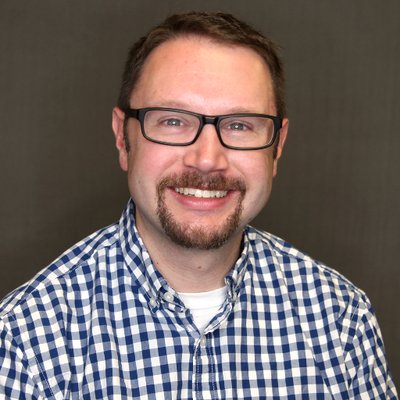 Aaron Wilson
Aaron is associate editor of LifewayResearch.com.
Dig Deeper at Lifeway.com