By Dan Hyun
The micromanaging pastor who repels competent leaders with the need to be in control.
The defensive pastor who can't take criticism and construes all feedback as an attack.
The snarky pastor who lobs passive-aggressive (or plain aggressive) social media grenades.
The paranoid pastor who overly reads into questions to gauge others' loyalty.
The grumpy pastor who bristles to see others (especially other pastors) being celebrated.
The despondent pastor who wonders why other pastors are always more successful, happy, and content.
Among the many reasons for the above, you'll likely find an insecure pastor. Some of us know all too well because we've sat under their leadership and still retain the bitter memories from the fallout it caused.
Insecure pastors often work harder at spinning the appearance of success than striving for actual competence. Rather than serving others, insecure pastors may use, manipulate, and belittle.
This kind of toxic leadership can even open the door for a culture of abuse to take hold in a church leaving a tragic wake of destruction. As easy as it is to recognize it in others, you might also know the signs of an insecure pastor because it's you.
As I take inventory of my own journey, I'm growing to understand how I've often been driven by an insecure heart.
That's even true of some of the "success" I've experienced. Some people under my leadership probably bear the scars to prove it. I know I do.
Yet, God's also given me grace and healing to move toward living and leading out of wholeness. If you're a pastor who's recognizing roots of insecurity, be encouraged by a few ways to live in that hope.
1. Seek greater self-awareness
Some pastors aren't always cognizant of all the factors that have shaped their desire to minister. Assuming a genuine call to ministry, some of us also do what we do in the hopes of addressing issues of our inner brokenness and trauma.
Pastoral ministry is a means to honor God, but it can also be rooted in motives like trying to qualify our worth, for example. As hurt people, we look to anything with the hope it will remove our crippling fear, guilt, and shame.
For pastors, that can even take the form of ministry. As with other good things, if we look to our ministry to be something it was never intended to be, it might even lead us deeper into our pain. This can consequently manifest as our insecurity.
Intentional work of self-awareness helps us identify and process these underlying factors that reside within our soul. Tools like the enneagram, for example, can be beneficial for one's own efforts of self-exploration.
However, even the most mature among us will find it difficult to discover the inner workings of the soul on our own. A good psychiatrist, therapist, or other professional can be a beneficial resource for the pastor seeking to excavate that which lies underneath the surface to be welcomed into the light of healing.
2. Pursue relationships with other pastors
Insecurity leads us to measure ourselves in the shadow of another. The pastors who compare themselves with others may notice ways we fall short and become depressed.
On the flip side, there may be other pastors we feel superior to and grow in pride. Whether we exalt pastors on a pedestal or look down with our criticism, it's all rooted in insecurity.
The insidious nature of it is that ultimately, insecurity-driven comparison wants us to believe that the other pastor is our problem, and like other sin, it leads to a breakdown in relationship.
Sadly, insecurity can cause a pastor to disdain fellow shepherds when we should ideally be the biggest advocates for one another.
One of the best ways to combat this is to intentionally cultivate friendships with other pastors.
Like Toto pulling back the curtain to reveal the Wizard, our relationships with other pastors help us learn the real person behind the polished social media presence and victories.
Though the specific details may differ, you will come to see that every pastor struggles—even if it's in private. Solidarity is forged in suffering.
For those prone to compare our blooper reels with others' Heisman highlights, engaging in real communion provides a more accurate glimpse of our shared reality.
In my own journey, God's used these relationships to break the cycles of insecurity in my heart and even freed me to publicly celebrate other pastors as I'm reminded that we're on the same team.
3. Remember who you are
God uses your areas of insecurity to reveal that which you've trusted in other than Him. His kindness leads us to lay those things down and remember the sweetness of the gospel.
We're adopted into the family of God through the work of Christ alone and not because we prove ourselves through the value of our ministry. God didn't choose you because you were suddenly epic at being a pastor.
This knowledge starts to free us to walk in our identity as God's beloved. We don't have to work so hard to prove to others and ourselves that we're worthy. We're able to acknowledge that we're not good at everything and that's OK.
The gospel allows you to rest as God's beloved as you walk in the humble confidence of knowing He is extravagantly for you.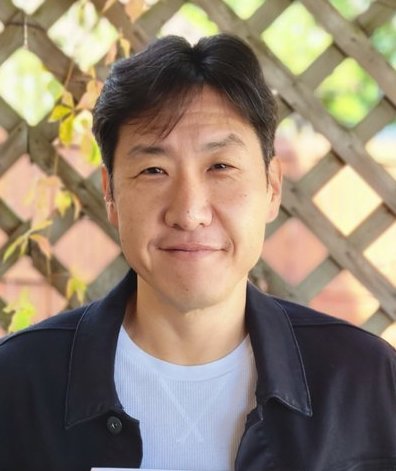 Dan Hyun
Dan is the husband to Judie, father of two girls, and lead pastor of The Village Church and Send City Missionary for Baltimore, Maryland.
Dig Deeper at Lifeway.com