By Aaron Wilson
The devil might be in the details, but are evangelicals? Findings from Lifeway's 2020 State of Theology Study suggest that might not be the case.
The latest research reveals several doctrines evangelicals get wrong including the alarming fact that nearly two-thirds of respondents (65%) say Jesus is the first and greatest being created by God.
The belief that Jesus is a created being was first championed by the ancient heretic Arius. Today, it fuels the doctrine behind several of the world's most prominent cults.
So why would a majority of evangelicals—those who hold that the Bible is the highest authority for what they believe—agree with such a statement?
It's likely because they were thrown off by the praise this sentence seemingly attributes to Jesus in calling Him the "first and greatest."
For some evangelicals this no doubt brought to mind the way Colossians describes the centrality of Christ: "He is also the head of the body, the church; he is the beginning, the firstborn from the dead, so that he might come to have first place in everything (1:18)."
But this oversight reveals a significant issue, namely that some churchgoers are either misinformed or lazy when it comes to their theology—being easily swayed from sound doctrine by doctrine that only sounds correct.
Instead of resorting to an excuse that resembles the child blaming their pet for not having their homework finished, pastors must encourage churchgoers to take their theology seriously.
God is in the details
One story from the life of Jesus clearly demonstrates how much eternal weight rests on people being attuned to theological detail.
The Sadducees challenge Jesus on the existence of a resurrection and attempt to box Him into a corner on the issue.
The stakes were high in this exchange, since we learn from Paul that if there is no resurrection, Christians are to be pitied above all people (1 Corinthians 15:19).
Yet Jesus responds to this challenge by pointing the Sadducees to a single verb tense from the Old Testament—something that would otherwise appear to be a mere theological detail.
Christ says: "Haven't you read … I am the God of Abraham and the God of Isaac and the God of Jacob? He is not the God of the dead but of the living" (Mark 12:26-27).
In this passage, Jesus banks the doctrine of the resurrection on the fact that God said, "I am the God of Abraham…" rather than "I was Abraham's God…" Jesus then goes on to rebuke the Sadducees for being "badly mistaken."
In this exchange, the Sadducees were guilty of glossing over significant theological details. When Christians make the same mistake today, they can easily swerve into lanes of doctrine that are dangerous and even outright heretical.
So how can church leaders equip their people to develop a tight theological framework, one that drives a passion for right doctrine and leaves no excuse for theological laziness? Here are two suggestions.
1. Supplement your sermons.
The preaching of God's Word in gathered worship is crucial to the sanctification of God's people. It is not, however, the primary way people should be engaging the Bible.
We know this because God considers His Word daily bread for His people—not weekly or twice-a-week nourishment.
Put another way, in the average 5,840 waking hours the average person has at their disposal each year, only 26 of those might be spent listening to sermons—and that's if you have faithful attenders who take in at least one 30-minute sermon each week.
In such a scenario, less than half of one percent (.4%) of your people's waking hours each year is allocated to digesting sermons.
This doesn't mean sermons aren't important. It does mean, however, that sermons aren't meant to carry the full weight of theological development for your people.
Just like how a physically healthy person doesn't only eat one meal a week, messages from the pulpit are meant to be supplemented by a regular intake of Scripture that happens throughout the week in the context of individuals' lives and in families and groups.
This is where tools like small groups, Bible studies, Vacation Bible Schools, Bible-reading plans, devotionals, and guides to help families engage the Word together play an essential role in the life of a church.
These tools allow church leaders to equip the saints to proactively walk in the Word on a regular basis.
Pastor, your sermons are extremely important. Continue to press into them.
But beware of banking your people's spiritual development solely on what comes out of the pulpit. Sermons alone aren't capable of carrying that kind of weight in the life of the church.
2. Don't complicate application.
One of the more important roles of any Bible teacher or mentor is to help people get the truths of Scripture from their heads to the hearts.
This is why we regularly ask, "How do we apply these biblical truths to our lives?"
This is an extremely important question, but it can be used to a fault if we forget the greatest application of Scripture is to simply believe it (John 6:29).
While some sections of Scripture like Paul's epistles or the Sermon on the Mount are filled with imperatives that provide clear, hands-on application, there are hundreds of chapters in Scripture that don't carry a direct application today outside of simply believing the text and what it teaches about God (think biblical genealogies, temple measurements, or aspects of the ceremonial law).
When we become overly addicted to application, we run two risks. First, we can avoid teaching passages that don't have catchy application hooks such as "Here's what to do to have a healthy marriage," or "Here's how to deal with stress in your life."
The second risk involves straining for application that isn't justified by the text, and in doing so, missing the actual point of the text.
This unfortunately occurs in some ministries where the redemptive narrative of Scripture is ignored in favor of teaching moralistic or life-improvement lessons that are loosely saddled to biblical passages.
It's important for Christians to understand that reading Scripture isn't like watching a classic TV show that always wraps up at the end of 30 minutes with a life lesson that's immediately applicable.
Sometimes, the takeaway to reading the Bible is simply, "This is true. Believe it."
And that's OK.
Guarding against the subtleties of wrong doctrine
Satan's tactic to draw God's people away from right doctrine often involves subtlety—a little softening of the meaning of a passage here, a little "Did God really say…" there.
But God gives the church teachers of the Word and works inside believers through the Holy Spirit to remind and reorient His people when they start to drift.
By supplementing sermons with tools that build a church culture around the Word and teaching that simple belief is an active application of the text, church leaders can help people develop a hunger and expectation for right doctrine—one that's attentive to theological detail.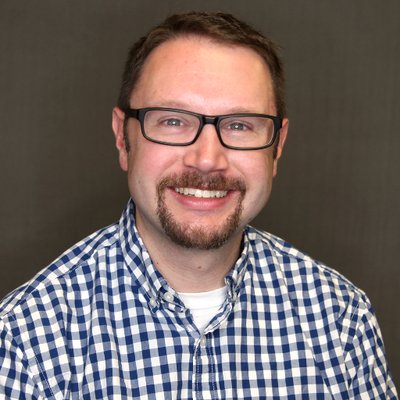 Aaron Wilson
Aaron is associate editor of LifewayResearch.com.
Dig Deeper at Lifeway.com