Ask, and it will be given to you; seek, and you will find; knock, and it will be opened to you. For everyone who asks receives, and the one who seeks finds, and to the one who knocks it will be opened. (Matthew 7:7-8)
By Juan Sanchez
The year 2020 was not what any of us expected. Even as we enter a new year, lasting effects and lingering doubts continue. How are we preparing our people for 2021?
Let me encourage us to begin with prayer. Encourage the church to look forward with the expectation that God delights in answering his people's prayers.
The Bible encourages us to approach God boldly in prayer (Hebrews 4:16). When we pray according to God's will (1 John 5:14), we can come before Him boldly, not based on who we are or what we've done but based on who Christ is and what He has accomplished for us by His life, death, resurrection, and exaltation.
Because Jesus is now ruling at the Father's right hand, Jesus is the one "in whom we have boldness and access with confidence through our faith in him" (Ephesians 3:12). When we approach God with boldness based on Christ's work, such prayer is pleasing to God.
What does bold praying look like? Jesus invites us to ask, seek, and knock. We are to ask persistently of God things that will glorify Him; we are to seek earnestly in prayer those things which honor God; we are to knock urgently on the doors of heaven for those things that will advance God's kingdom.
When we take such joy in God and His glory, the Bible reminds us that God will give us the desires of our hearts (Psalm 37:4). As you begin a new year, invite your church to pray with boldness and make big requests of God that bring Him glory. Ask God to do big things in your midst that will advance His kingdom purposes.
At our church, we have two primary prayer guides. First, the church directory lists our membership. We encourage our members to pray for one another regularly. If they pray through one page a day, they will get through the directory at least once every two months.
We've also added a prayer guide at the end of the directory for convenience. We encourage our members to use this guide for their prayer time and to write down specific prayer requests, noting the date when the Lord answers a prayer. It is encouraging to see the Lord at work through answered prayer.
Secondly, our budget shows what we have prioritized in 2021. Use the budget as another prayer guide because it shows how your church supports gospel workers at home and abroad. In our case, it also shows how we are caring for one another (benevolence).
Finally, every budget addresses the administrative needs required for a church to meet together and minister to one another and their community.
Here's a list of requests to consider leading your church to ask of God in 2021:
1. Culture of Evangelism
Pray that your members would grow in having gospel conversations with unbelievers. Encourage them to share those conversations with one another for encouragement and prayer.
2. Culture of Discipleship
Pray that each member would seek meaningful relationships in the church for mutual edification through reading the Bible together, praying for one another, and speaking the gospel in one another's lives.
3. Missions: Five Mile Radius
Encourage your church to pray that you may make inroads to reach the unchurched and unbelieving neighbors within a five-mile radius of your building. This allows you to focus on the immediate neighborhoods around you.
4. Missions: International
Pray that the Lord would allow your church to cultivate fruitful gospel partnerships for the spread of the gospel. Also, encourage more of your members to involve themselves in international missions, either short-term or long-term.
5. Missions: Resources
Pray that the Lord would provide all the necessary resources of finances, persons, and materials needed to accomplish the church's mission – that includes reaching and even surpassing your projected budget income for 2021.
6. Missions: Harvest
Pray that the Lord would allow your church to see much fruit from your evangelism, discipleship, and missions over the next twelve months.
These aren't the only requests for prayer you should lead your church to offer in 2021, but I hope these may be helpful categories you can use to guide your church to make requests of our God in the new year.
May the Lord grant us the grace to see much answered prayer in 2021 because we are praying boldly, according to God's will, in reliance on the Spirit, in the name of the Son, for the glory of the Father.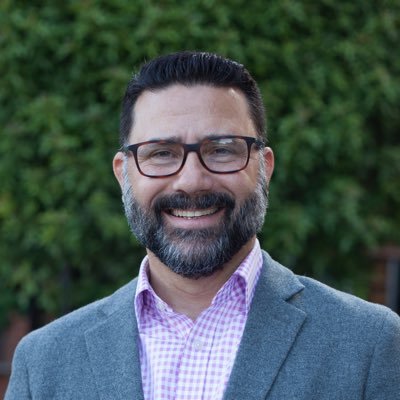 Dig Deeper at Lifeway.com