By Ken Braddy
As we start this new year, let me remind you what Proverbs 21:31 says: "A horse is prepared for the day of battle, but victory comes from the Lord."
This simply means that you can't just sit around and hope things work out. We make plans, we prepare, we train, and we fight. But we don't think for a moment that we win battles because of our strength, cunning, and ingenuity. The Lord goes before us into battle. The fight is His, but we prepare.
So with that in mind, here are the top 10 goals for groups in your church. It's a way of preparing to take on the new year, to fight for the spiritual health and wellbeing of our members, and to encourage people to once again regather for regular Bible study.
Goal #1: Develop an apprentice leader.
In the book Missionary Sunday School, David Francis wrote that an apprentice teacher is the number one sign that a group is serious about reaching others for Christ.
An apprentice teacher differs from a substitute teacher in one big way: the apprentice teacher is preparing to either lead the present group, or start of group of his own. A substitute teacher, while great to have, does not have this same goal.
To develop an apprentice leader, that person must teach regularly, and meet with the group's primary leader to learn from him.
Goal #2: Organize your group into smaller care groups.
COVID-19 exposed a weakness in most Bible study groups: They weren't organized to care for one another during months of physical distancing. A care group is a smaller subset of the class—perhaps four to six members in each care group.
Each care group is led by a care group leader. Care groups greatly enhance the ability of each class to care for its members and prospects. I've tried caring for the members of several groups I've started over the years, and the job is just too big for one person.
Let this year be the year you organize your group to better care for its members by enlisting care group leaders. What's their job description? That's easy: Contact the people in their small care group once a week.
Care group leaders discover needs and help the group leader/teacher by shepherding a portion of the group.
Goal #3: Develop a prospect list.
I'm not going to elaborate a lot on this one. If you want to know a lot more about how and why to develop a prospect list, click here to read a post that I've written on this subject.
For now, I'll simply say that a group of 10 people knows approximately 50 people (five persons each) who do not attend a group Bible study. There are plenty of fish in the sea, so let's cast some nets and bring people into our groups.
Goal #4: Meet regularly (in person or online).
There are some alarming statistics that are surfacing about the behavior of Christians during the last 10 months of COVID-19. A large number of Christians haven't attended a worship service or Bible study group in person or online since COVID-19 began.
Fifty percent of Millennials have stopped attending their church's online services, according to Lifeway Research's Together: The Power of Groups. It's imperative that groups meet in person or online; we cannot continue to let people drift away from church life, from their friends, and from the Lord. Meet in person with safety measures in place. Or meet online in a virtual environment. But meet!
Remember that discipleship doesn't take a week off. Unfortunately, almost two-thirds of Christians surveyed said they don't need a group to help them grow—and they're dead wrong.
Goal #5: Encourage group members to "own" their spiritual growth.
The members of your group don't need to wait to hear you wax eloquently about the Bible each week! The time between group meetings can and should be a time of personal spiritual growth and discovery.
Consider providing your group with study tools. Encourage them also to spend time daily in communion with God (this is an easy ask at the beginning of a new year!).
Show them how to read their Bible daily by sharing your plan and practice. Text the group or email them with comments and questions from their personal study guides, whetting their appetite for each upcoming Bible study session.
Goal #6: Release group members to start a new group.
Sunday Schools are not growing in part because new groups are not being started. Send a guest to a group that has been together longer than two years and chances are they'll have a hard time being assimilated into the group.
New groups are the places you want to send your newest members and guests. And remember, your teaching ministry will grow by 10 people on average for every new group you start. If you want to grow by 30 people in this year, start three new groups.
You'll also want to start enough groups to cover your "churn," which is the number of people who leave for whatever reason (relocation, death, etc.).
Goal #7: Send "missionaries" into preschool, kids, and student ministries.
As a group leader, hold onto your group members with a loose grip. Your goal isn't to build the biggest kingdom in the church. Your goal is to build the kingdom.
The volunteer leaders that teach preschool, kid, and student groups come straight from adult groups. Gently encourage (poke, prod, or push) your group members to step out of your group for a year and become Bible teachers to the younger members of your congregation.
Goal #8: Serve the people in your community regularly.
If your group hasn't had a regular time each month or each quarter to get together for a ministry day in the community, let this year be the year you do that.
Schools, shelters, crisis pregnancy centers, clothes closets, and food banks are just a few places that always need volunteers. Serving together will build camaraderie between your group's members as they serve together. You'll make a difference while you make memories.
Goal #9: Teach your group members to share their testimonies.
People will engage others in gospel conversations if they feel equipped. Start by helping your group members write out their testimonies, sharing them with one another for practice.
A person's testimony can be broken down into three parts: life before knowing Christ as Savior, how the person came to Christ, and life after coming to Christ and beginning a life of discipleship.
Goal #10: Teach your group members a simple gospel presentation.
Once you've helped your group members articulate their testimonies, go one step further and teach them a simple gospel presentation. I've used the One Verse Evangelism model with success. It's a simple, one-verse presentation that is a "back of a napkin" conversation you can have quickly.
Most people won't sit with you for hours to hear a gospel presentation, so we have to be ready to quickly give people a reason for the hope in us. Using Romans 6:23 ("the gospel in one verse"), most people can memorize it and use it as their go-to plan for sharing Christ.
If your church's groups would swing for the fence this year and meet many—or most—of these 10 goals, your church's Bible teaching ministry will benefit greatly, and you'll see people grow as disciples.
As we start a new year, may you and your group be ready to do things differently for the sake of the gospel!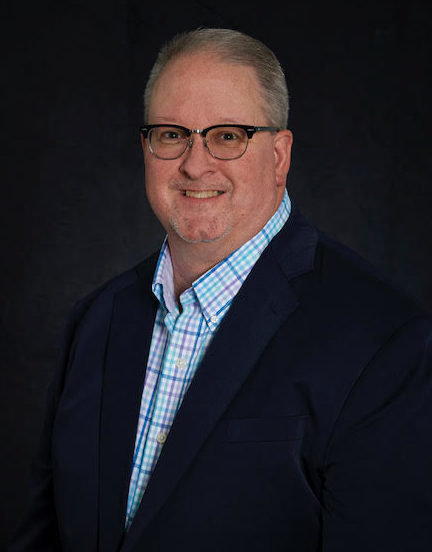 This article originally appeared on kenbraddy.com.
Dig Deeper at Lifeway.com