By Ken Braddy
Portmanteau words are blended words, the result of combining two words to make a new one. The new word represents elements and meanings of the two words used to create it. Here are a few examples of portmanteau words you may already know:
Hangry (hungry and angry)
Brunch (breakfast and lunch)
Spork (spoon and fork)
Now, we can add the word "phygital" to the list above. Phygital is the combination of the words physical and digital. Phygital reflects the ways that physical and digital elements are being experienced by people today.
Phygital first appeared in the world of marketing to describe the ways marketers created experiences in physical retail shops that combined with digital ones. Kiosks are an example. You walk into a store, then use a kiosk to either order or design the exact product you want.
Whether you know what it means or even how to pronounce it, "phygital" may be one of the most important words to describe small groups moving forward.
Click To Tweet
In 2021, groups and group leaders should consider how and why they should become more phygital. A survey Lifeway Research conducted as recently as last fall indicates churchgoers weren't attending at the levels they were in February—before the pandemic turned things upside down. We must not be passive; let's reach people where they are.
Here are some ways your church and your Bible study group can become a bit more phygital in 2021. Remember that to do this, we are combining physical and digital elements to experiences familiar to us. Here are six suggestions for moving in this direction.
Take a step toward digital curriculum.
As we continue to navigate COVID-19 spiking while people get inoculated, groups that began meeting in person again in late 2020 are now reverting back to online meetings until things settle down (my church just did this).
Digital curriculum makes this transition easier because every group member can access their study guides on their smartphones, computers, or tablets.
Embrace online training.
Training makes a difference. Churches that regularly train group leaders have been proven to grow at a faster rate than churches that have less frequent training.
Churches that regularly train group leaders have been proven to grow at a faster rate than churches that have less frequent training. — @kenbraddy
Click To Tweet
Because online meeting tools like Zoom make gathering for training a lot easier than gathering people for an on-site training event, savvy churches are now establishing monthly or quarterly training that takes place virtually. Expenses are reduced (no meals or childcare is needed), and if recorded, group leaders can watch the training "on demand," greatly increasing the convenience factor.
If you're reading this post and you're a pastor or other leader in charge of your church's Bible teaching ministry, lead the way and train digitally in 2021.
Encourage classrooms to become Zoom rooms.
There are people in your group who appreciate the ability to meet virtually. It may be because of convenience, or because they aren't ready to meet again in person until COVID-19 is defeated.
But regardless of the reason, we shouldn't forget there are members and guests who need or want a digital option for meeting in groups. On-campus groups can involve people who are not on campus by using a smart phone, tablet, or computer.
If your group does this, you'll want to appoint a host to serve as a liaison between the group leader and the people who are online.
Introduce new digital leadership roles.
On-campus Bible study groups that have organized themselves for ministry have roles group members are encouraged to fulfill. These roles include teacher, prayer leader, care group leader, service project leader, fellowship leader, and others.
Now that groups have moved online, some to stay, it makes sense to introduce new roles in addition to the ones we've had around for decades.
Lifeway's Ministry Grid team developed a new set of digital roles that somewhat mirror the current roles people fill in on-campus groups: 
Digital group directors lead in the implementation of biblically focused online communities for adults, students, and kids.
Digital group leaders facilitate biblically focused online community for a group of adults, students, or kids.
Digital group hosts provide a welcoming environment to all group participants, establish online group guidelines, and control online meeting permissions to provide an orderly environment for the group discussion.
Digital group member care leaders organize and facilitate care for online group members.
Digital group support team members provide training, support, and troubleshooting for the online meeting platform the church uses.
Porch drop-off coordinators organize and facilitate delivery of Bible study materials to group participants.
Porch drop-off volunteers assist with assembly and delivery of Bible study materials to group participants.
Continue to improve your online worship and other digital experiences.
More people are going to find your church online than will physically visit your campus, at least initially. Consider your website, online worship experience, and virtual Bible study groups; they're your new front door.
More people are going to find your church online than will physically visit your campus, at least initially. — @kenbraddy
Click To Tweet
People expect things to work seamlessly online; we've been spoiled by Amazon, Google, Apple, and other companies whose online experiences are fast and efficient. People now bring those expectations into the world of church, so don't look like a dinosaur in a digital age!
Recruit a volunteer or hire someone to lead your digital ministries.
You may not be a digital expert, but I bet you have someone in your congregation who is. That person may be in their early twenties, or they may be a bit older with some great experience under their belt.
Let your congregation know you need help with your digital ministries and see who the Lord provides. If your church has the financial means, hiring a part-time or full-time person to oversee your digital ministries is going to be a great move that will pay dividends now and into the future.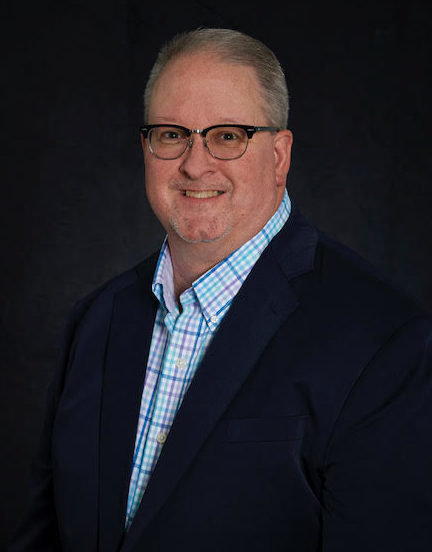 Ken Braddy
Ken Braddy is Lifeway's director of Sunday School. His latest book, Breakthrough: Creating a New Scorecard for Group Ministry Success is available at lifeway.com. Ken is a group leader at his church in Murfreesboro, TN.
Dig Deeper at Lifeway.com