By Charles Holmes
There is a lot of talk about how churches can retain young people. Many student ministries around the country took a major pause in their activities to respond to safety protocols and health concerns due to the pandemic. Colleges had to shut down and send their students home, leaving many college ministries scrambling to make necessary changes to still reach and disciple their students.
Now that we are almost on the other side of the pandemic, these ministries are gearing up to innovate and relaunch to reach the upcoming generation. Considering the type of year we have had, the harvest is certainly plentiful in this regard. Young people have been formed and shaped during a pivotal time in not just American history, but world history. The discipleship opportunities before us are limitless.
The church, however, has missed pivotal keys to keeping the next generation engaged. Scott McConnell, executive director of Lifeway Research says, "The reality is that Protestant churches continue to see the new generation walk away as young adults. Regardless of any external factors, the Protestant church is slowly shrinking from within." Lifeway Research found 66% of churchgoing teenagers stopped attending church on a regular basis when they became young adults. Ben Trueblood, director of student ministry at Lifeway, said those numbers speak to the issue at hand. "We are seeing teenagers drop out of the church as they make the transition out of high school and student ministry," he said. "This moment of transition is often too late to act for churches."
Here are three areas the church can focus on to significantly impact how we disciple and equip our students who are navigating the ever-changing culture around them.
Addiction of Technology  
We've often thought that providing students with better Christian media is the solution to winning their attention amid the barraging media of the day. But what if a better way wasn't us trying to compete with secular content (in which, if we are honest, we will lose every time) but transcending it? Why not, instead, show students a healthy and satisfying way to live in an age of technology, social media, and iPhones. This doesn't mean stop creating content, but it could mean that we demonstrate how the primary solution is a healthy inner life that doesn't require media consumption for emotional, mental, and spiritual health and satiation.
It is quite ironic that as social media usage and platforms have increased, loneliness, depression, and anxiety have increased with it. The generation that suffers the most from those things is the generation that makes the most use of these platforms. What should we do?
For many, our phones have become escape mechanisms from people, pain, and problems. Our phones have become the refuge that God yearns to be for us. — @cholmeshbcu
Click To Tweet
We must help students see their phones as tools and not as their community, self-worth, and sole entertainment. According to Tony Reinke's 12 Ways Your Phone is Changing You, we check our smartphones about 81,500 times each year, or once every 4.3 minutes of our waking lives. For many, our phones have become escape mechanisms from people, pain, and problems. Our phones have become the refuge that God yearns to be for us.
We must create an environment in our ministries where students learn to have a healthy relationship with technology. In an age where phones and social media platforms are creating more opportunities for anxiety and depression to wreak havoc on our spiritual and emotional lives, we should prioritize a pathway toward experiencing and cultivating Christlike peace and presence in an anxious and busy digital world.
Need for Emotional Health 
We should celebrate that most gospel-driven churches place a huge emphasis on spiritual disciplines and evangelism. These should be pillars for our ministries. If we solely focus on these things, however, we will run into the danger of raising up half-baked disciples of Jesus who will struggle to holistically navigate the world around them.
Along with teaching our students to study the Bible and pray, we must show them how to become deeply formed disciples who seek to be with and like Jesus in their everyday lives. We must do ministry in a way that helps them prioritize emotional and spiritual health. Our methods and philosophy of discipleship, then, should help students understand Scripture, which should in turn become applicable in navigating the complexities of their family history and new relationships as they engage the world outside of school. Our ministries should help students see the immense value in prayer meetings and evangelism, as well as the value in doing the dishes, being selfless and kind, and being servants in their workplaces. Our discipleship processes should also help students become less anxious in an age when anxiety runs rampant.
The most important aspect of our student ministries are the pathways we pave for our students to walk in and on. — @cholmeshbcu
Click To Tweet
In coming years it won't be enough to simply make sure young people are doing a devotion every morning or attending a Bible study once a week. Students need habits and practices that will address their whole person. We need to help students form habits around sabbath, silence and solitude, and practices of justice. Their relationship with Jesus should impact their spiritual, physical, mental, and emotional life.
McConnell writes, "Most of the reasons young adults leave the church reflect shifting personal priorities and changes in their own habits. Even when churches have faithfully communicated their beliefs through words and actions, not every teenager who attends embraces or prioritizes those beliefs." The most important aspect of our student ministries are the pathways we pave for our students to walk in and on. Following Jesus is not less than believing the right things, but it is certainly more than that. We need to help students not only know the right things, but we need to help students form holistic spiritual habits for the world they are stepping into.
Lack of Vocational Discipleship and Mission 
David Kinnaman and Mark Matlock, in their book, Faith for Exiles, define vocational discipleship as "knowing and living God's calling, especially in the arena of work, and right sizing our ambitions to God's purposes." In their research, they found that 94% of young people strongly agree that they want to use their "unique talents and gifts to honor God." They also found that nearly 9 in 10 say, "God designs each person with a unique calling for their life." The implications of this are huge.
When we become followers of Jesus, we become not only part of God's kingdom, but we are given roles within God's kingdom to help further advance God's kingdom in the world. This means we must help students find satisfaction and purpose in their work and careers. College students must know they don't have to be in vocational ministry to advance God's kingdom in the world. One of the ways we can make sure we do that is by helping students see value in their academic careers and pursuits.
College students must know they don't have to be in vocational ministry to advance God's kingdom in the world. — @cholmeshbcu
Click To Tweet
Many college students struggle to see how their faith connects with their academic careers and pursuits. Churches located in college and university cities should work especially hard to make sure their college students see how their faith plays a role in their college experiences and careers. Our goal must be to see each student discover and rightly pursue those things in light of God's kingdom. We must help students learn to marry together their everyday lives and their faith. God doesn't just want to remove us from our world so we can just be a part of a holy club. He wants us to be in our world so we can show the world what true life, peace, joy, and abundance looks like. Our discipleship should encourage students to know that academia and career pursuits are not at odds with God's call on their lives to be faithful followers of Jesus.
Other areas are certainly involved, but I believe focusing on these often-neglected areas—technology addiction, emotional health, vocational discipleship—will help us better disciple and equip students to continue on the journey with our Lord. Ultimately, they should also feel sent out into the world and culture as faithful and resilient disciples who will love God and their neighbors relentlessly and holistically.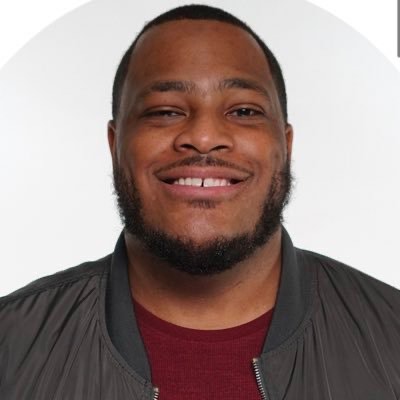 Charles Holmes
Charles leads college ministry at The Summit Church in Durham, North Carolina. 
Dig Deeper at Lifeway.com