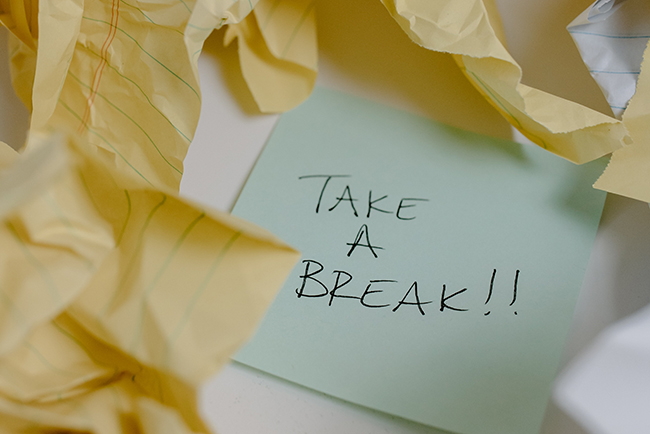 By Jared C. Wilson
Barna reported in December of 2021 that 38% of pastors had considered quitting ministry at the end of 2021. That may not seem like a large number to you, but it's a 9% increase over those reporting the same at the beginning of 2021. In just one year, the number of pastors who'd considered quitting jumped nearly 10%.
It's become almost cliché at this point to say that the pandemic, political divisions, cultural upheaval, and the like have all taken their toll. I tend to think we ought to measure the last four years of ministry as taking the toll of twice that (maybe a ministry "dog years" type of thing).
The good news is, according to a 2021 Lifeway Research study, the rate of those who've actually quit is statistically negligible from 2015 to 2021. But the increased number of those contemplating quitting—and the potentially higher rate of pastors transferring from one ministry assignment to another—still doesn't give us an optimistic forecast for the next few years of ministerial resilience. Indeed, 63% of pastors were not the senior leader of their church 10 years ago.
What a lot of pastors on the verge of quitting need is not a new context or a new vocation but a substantive break—a sabbatical. — @JaredCWilson
Click To Tweet
I'm convinced that what a lot of pastors on the verge of quitting need is not a new context or a new vocation but a substantive break—a sabbatical. But so many pastors are in churches where that's a foreign concept or a tough sell or otherwise unfeasible. For instance, it is more difficult for those in solo pastor contexts to take a lengthy break.
It's time to reintroduce the traditional observance of the sabbatical to our ministerial practice.
What is a sabbatical?
A sabbatical—from the word for sabbath—is a permitted time away for an employee to rest and reset. It is a time to focus on personal, emotional, and/or educational development in preparation for their next season of employment or ministry. Although becoming more popular in the secular marketplace as mitigation of burnout, sabbaticals are customarily taken by those in academic professions (as in colleges or seminaries) or in ministerial professions at certain predetermined milestones of employment.
Different institutions treat sabbaticals differently. Some leave the purpose of the sabbatical up to the proposal of the one preparing to take leave. They're often used for personal retreat or study in church settings, but sometimes also used in academic settings for writing leave or research focus.
Sabbatical policies differ from church to church and institution to institution, but following the pattern of the biblical sabbatical (Leviticus 25), most ministerial sabbaticals occur every seventh year of full-time employment. Sabbaticals range in length, typically one to three months—though they can extend much longer commensurate with the length of one's tenure—and they don't usually replace or subsume regularly allowed vacation days.
In most cases, pastors present to their fellow elders or appropriate committee a proposal for how they plan to use their sabbatical. In congregationally governed churches, the approved proposal is presented to membership as a motion for approval.
By rewarding faithful shepherds with extended time away at regular intervals, congregations obey the biblical mandates to honor their elders (1 Timothy 5:17). — @JaredCWilson
Click To Tweet
The purpose of any specific sabbatical leave for a pastor is largely determined by the pastor proposing the leave in conjunction with his fellow pastors and congregation. Pastors can and should use sabbatical time in any or all of the following ways:
Personal retreat for spiritual renewal and theological development
Intentional focus on marriage and family
Writing projects or other academic pursuits
Professional development via courses or conferences or travel for educational purposes
Additional rest/leisure as needed
Counseling or coaching for emotional and spiritual maintenance
One benefit of ministry sabbaticals for pastors is they typically allow a valuable time of reset for pastors. This time of refreshing, renewed energy, and vision for the next season of ministry works against ministry burnout. By rewarding faithful shepherds with extended time away at regular intervals, congregations obey the biblical mandates to honor their elders (1 Timothy 5:17) and work against their groaning in their work (Hebrews 13:17).
Why pastors should take sabbaticals
The first reason pastors, like everyone, should regularly rest is because the Lord commands it. We are finite creatures with limited capacities. We are not made to run 24/7, 365 days a year. But the main reason pastors should take a substantive break (like a sabbatical) is because pastoral ministry takes an enormous emotional toll. Ministry is spiritualized exhaustion.
Ministry is spiritualized exhaustion. — @JaredCWilson
Click To Tweet
Until you've experienced it, you can't quite understand this. If you trust your pastor, you believe him when (if) he talks about it, but until you've been in that role, you can't really understand the emotional toll on good pastors. Closely analogous roles would be those who do emergency work, police officers, or even some social workers, where one constantly feels "on," there are frequent crises that keep the worker's adrenaline going long after the crisis is over, and there are experiences and challenges that become difficult to discuss with others who do not share the same work.
Dale Wolyniak explains it this way:
Unlike a doctor or lawyer, who can schedule or refer clients to another peer for services, a minister is less likely to say no or 'not now' to the people he has come to love. . . . This sense of always being on call, of feeling indispensable and irreplaceable, can have a devastating effect on both a minister's health and his family's well-being.
Though I'm still in vocational ministry, the difference between the end of my work day now and the end of my work day when I was a pastor is significant. Today, for the most part, I can "turn off" my job when it's time to stop working. When I was pastoring, I could not do that. Here's what it typically looked like for me:
I was "on call" 24/7 for emergencies (and situations people considered emergencies, even if they weren't).
I lost lots of sleep over hurts people carried, sins people were committing, resentments people were harboring, and circumstances that seemed too spiritually daunting.
When going on vacation, it typically took me a few days just to start relaxing. In my first few years, this would be immediately undone if I made the bonehead move of checking email or voicemail.
It was hard to be present with my wife and kids because of frequent, intense relational work necessary during ministry engagements. They needed my best when I was at my most fatigued relationally.
People's spiritual needs didn't stay confined within a neat 40-hour work week.
Good pastors can't take the pastor hat off at the end of the day or leave their hearts for their flocks in the office when they clock out. It's not something you can just turn off.
A sabbatical can be a healthy and gracious solution. It can be an extended time to actually unplug from the needs of ministry and refocus on one's neediness before God. Sabbaticals can also provide time of significant renewal and refreshing a pastor may need for another lengthy season of ministry ahead.
How can churches help?
What does it benefit churches to have a pastor who is exhausted and on the verge of burnout? What might it benefit churches to have a pastor who feels not only refreshed and renewed, but extraordinarily cared for by his congregation?
This is exactly the language the author of Hebrews uses when exhorting the church to not contribute to the groaning of her leaders. He says this would be "unprofitable" to the church (Hebrews 13:17).
Only 32% of churches report they have a plan in place for ministerial sabbaticals. Churches may think they can't live without you for the length of a sabbatical, but I promise you a temporary break is better than a permanent one. It's better for churches to learn how to lean into their giftings as caretakers for one another than it is to leave the whole burden of care to a tired few. Maybe the sabbatical can be used as an opportunity for the congregation to tap into unrealized potential, to activate dormant gifts, and to more fully embrace what it means to do life together and meet one another's needs.
It's better for churches to learn how to lean into their giftings as caretakers for one another than it is to leave the whole burden of care to a tired few. — @JaredCWilson
Click To Tweet
Having served as a pastor for many years—and never having received a substantive break for rest and renewal—I know what it's like to be in the ministerial trenches day in and day out, to feel tired and discouraged in a practically unshakeable way, and further, to feel like very few people in my congregation knew, cared, or were able to do anything about it.
Now serving in a layman's capacity as the chair of my church's personnel committee, I take seriously the call to advocate for the physical, spiritual, and emotional health of our employees, including our pastors and ministry leaders. If your church has a personnel committee or similar, it's important to remember they serve primarily as advocates for the employees, and this might include proposing a sabbatical policy for full-time ministers. We did exactly that at our church because we love our leaders and want them to flourish. And we know their flourishing is directly connected to our own.
Jared C. Wilson
Jared is author in residence of Midwestern Seminary, assistant professor of pastoral ministry at Spurgeon College, general editor of For the Church, and director of the Pastoral Training Center at Liberty Baptist Church in Kansas City, Mo.
Dig Deeper at Lifeway.com