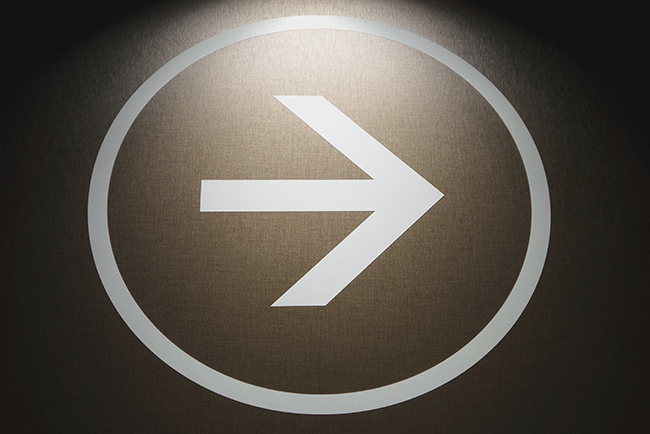 By Tom McElheny
Even before COVID-19 began, there was a shift toward fewer Protestant churches in the United States. According to a Lifeway Research study on Protestant church closures, only 3,000 Protestant churches were started in the U.S. in 2019, while 4,500 churches were closed. But this closure gap may have left an opening for new churches to reach an ever-growing U.S. population.
The gap between the number of churches closing and those starting, may have left an opening for new churches to reach an ever-growing U.S. population.
Click To Tweet
Some of the oldest churches in America have been around for 400 or 500 years, but these churches started somewhere—just like the church you're planting. Here are some tips to help you get started down the right path for planting a church.
1. Put together a team for your church plant
Instead of assembling a small, core group that will be there throughout the entire process, delegate smaller tasks or specific responsibilities to individuals. You might ask someone to join a prayer group or become a launch team member.
Church planting isn't a one-person job. You need a team working together and bringing different talents, skills, and views to the table. If things aren't going as planned, you need to be resilient, flexible, and collaborative enough to learn from your mistakes and adapt together.
2. Learn everything you can about church planting
There are tools and resources out there; you just have to take advantage of them. Read books and check out websites and training events on church planting.
Reach out to other churches that have gone through this process. Not only can you pick their brains, but you'll also be inspired to keep working, knowing that others have successfully planted a church. At the same time, there's also a lot to learn from church planting projects that weren't successful.
You may even be able to find an experienced coach who will guide you through the whole process.
3. Figure out why you're doing this
To gain other people's trust, you have to be able to communicate your motivation, intention, and personal philosophy on church planting. This will also help you create a mission, vision, and core values for the church.
As a group, you'll develop a thorough, shared perspective on the church's priorities and vision for long-term community engagement. You'll also need ground rules regarding topics like "secondary spiritual issues," politics, and the financial responsibility of members.
4. Get your paperwork together
In addition to your mission statement and church bylaws, you'll need:
An Employer Identification Number (EIN)
A bank account for the church
Insurance coverage
An application for 501(C)(3) tax exemption status as a non-profit
A certificate of formation (If it's required by your state, make sure you file as a non-profit.)
You should be able to fill these documents out yourself, but it doesn't hurt to have an accountant or lawyer who's worked with nonprofits and religious organizations review them.
5. Create a financial plan for the church plant
Raising funding can be a stressful part of church planting. In addition to your original funding, you'll also need continued annual funding for the church. If people are willing to donate toward the church plant, you may be able to follow up with them and get subsequent donations.
6. Consider the community around the church plant
Planting a new church will have a lasting impact on the local community. Talk to people and learn what you can about the community and culture to make sure you are meeting people's needs with your local outreach and evangelism.
Planting a new church will have a lasting impact on the local community. — Tom McElheny
Click To Tweet
7. Communicate with people
As you build a team and develop a network, you have to find the best ways to communicate with people. For some people, you may need to send emails or snail-mail updates. For others, you can use a website or social media posts. Diversify your communication outlets to effectively reach people with your message.
Planting a church is a long process, but you have a responsibility to keep everyone fully informed and to ensure they have the opportunity to participate in major decisions. This can help you avoid conflict and maintain both spiritual and financial support.
8. Look for support in your life
Planting a church can be stressful for you and the people around you. To be successful, you're going to need support from the people in your life. So before you get started down this path, communicate with your spouse, family members, and friends, getting them involved in the decision process.
9. Don't rush things
As you go through this process, people will often ask you for updates. You may feel pressure to rush and try to show supporters the results they're expecting, but these things take time. Instead, enjoy the journey and focus on growing and solidifying your community.
10. Don't try to find the perfect timing
Remember, any time is a good time for planting a church and bringing in new members. However, both in business and church leadership, whenever there's economic or spiritual strife rampant in the world, believers and those searching for belief are more open to examining faith in their lives.
According to a Lifeway Research study on spiritual conversations, a little more than half of Americans say they're curious about other people's devotion to faith, and that percentage is even higher among young (ages 18-34) Americans (60%). While two-thirds of Americans say they're open to having a spiritual conversation with a friend, half are even open to having this type of conversation with a stranger.
A little more than half of Americans say they're curious about other people's devotion to faith, and that percentage is even higher among young (ages 18-34) Americans (60%).
Click To Tweet
No matter when you plant a church, there will be opportunities for you to talk with people and connect with them. Plus, a new church plant is often more effective than established churches when it comes to reaching those who've never been to church or haven't been in years.
11. Find a facility that's the right fit
If you have a tight budget, you may be able to wait to move into a church building. Years ago, we helped plant a church that began in our home as a Bible study group. As we grew, we had to look for larger meeting spaces until we built our own church facility.
We hope that you're feeling empowered and that these tips help you grow a strong church plant that's right for your community.
Tom McElheny
Tom has served as an elder and director of Christian education for three Sarasota, Florida, churches, holds advanced degrees in business and education, and is CEO of his company, ChurchPlaza (www.churchplaza.com).
Dig Deeper at Lifeway.com