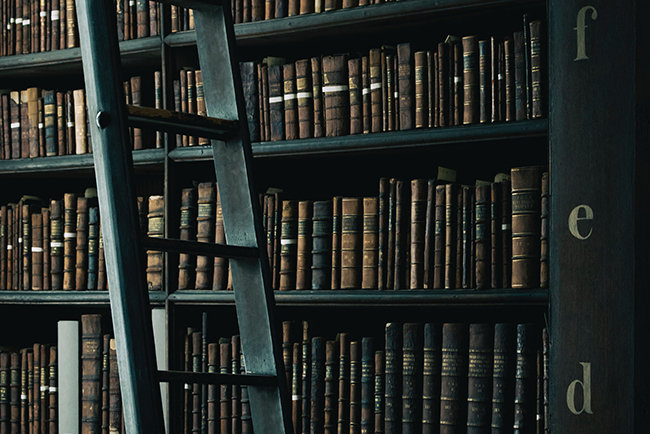 What will you read this year? Pastors should consider adding these books to their lists as they pursue growth and lead their congregations.
By Matthew Hawkins
Even if your household likes to get a few more weeks of enjoyment out of that Christmas décor, the life of your church soon returns to its "normal" pace. The early new year is a natural time when pastors and lay leaders consider how their personal and corporate ministries might benefit from the careful insights of other Christians in ministry.
This list is hardly exhaustive but highlights a number of recent publications that will encourage pastors in 2023 and beyond.
Below you'll find a loose organization of titles in two sections: the top has books predominantly for those in pastoral ministry, while the lower contains titles which pastors may find helpful to recommend to members.
So, if "reading for ministry purposes" helps delay packing up that Christmas tree for you, here are a list of worthy titles. (Of course, if you're like me, a good audio book provides encouragement to take down those holiday chores.)
Pastoral ministry
Fundamental Christian Ethics by Daniel R. Heimbach (B&H, 2022).
This is sure to be a new go-to resource for navigating ethical questions from a Christian perspective. Prior to treatments of a host of contemporary ethical issues, Heimbach works through definitional problems of the term "Christian ethics," as well as the historic development of the field. Uniquely helpful is the clarifying typology of academic specializations, enumerating differences between biblical Christian ethics, theological Christian ethics, historical Christian ethics, philosophical Christian ethics, and applied Christian ethics.
Jesus and Disability: A Guide to Creating an Inclusive Church by Chris Hulshof (B&H, 2022).
Among the most nuanced, specialized ministries of a church is that of serving brothers, sisters, and visitors with special needs. For those of us who aren't directly connected to loved ones or close friends with disabilities, knowing how to best serve and make them feel a part of a church's community can feel elusive. With a personal and pastoral eye, Hulshof explores biblical accounts of disability in order to glean insights for both the church leadership developing a disability-inclusive church, and for the lay members engaging the ministry. If your church needs biblical inspiration and practical guidance to provide a disability-inclusive community, Hulshof's Jesus and Disability is worthy starting point.
Art of Rest: Faith to Hit Pause in a World That Never Stops by Adam Mabry (The Good Book Company, 2018).
If pastors and other leaders ever needed encouragement and rest in life and ministry, it's this stretch of the 21 Century. The 2018 contribution from Mabry continues to be a favorite among pastors feeling tired and overwhelmed. If you're entering 2023 kind of "meh," or know a pastor who is, consider this insightful work.
Political Gospel: Public Witness in a Politically Crazy World by Patrick Schreiner (B&H, 2022).
If Americans agree on anything politically, perhaps that it's that we disagree about a lot. Schreiner's contribution to the conversations about Christianity and politics is among the more original contributions in recent years, and is an up-tempo, enjoyable read. He offers a journey through the past and future of Jesus' political activity in order to provide insight for our present. Pastors and lay members reflecting on political discipleship should include Political Witness in their short stack.
High Conflict: Why We Get Trapped and How We Get Out by Amanda Ripley (Simon & Schuster 2021).
In an era where toxic polarization continues to be a phenomena that American Christians are navigating, one recent contribution worth exploring beyond Christian publishers and authors is High Conflict by investigative journalist Amanda Ripley. Fond of mixing data with storytelling, Amanda turns her attention to instances of high conflict both domestically and internationally. At some level, polarization is normal and healthy (think healthy competition between athletics teams and business). But toxic polarization and high conflict can cause big problems among individuals and between communities of all sizes. Ripley offers a journalist's look at the issue, both in cause in and pragmatic solutions.
Churchgoers
Hope for the Hurting by Tony Evans (B&H, 2022).
Little doubt there is someone in your church or small group hurting from loss. Evans knows of significant loss, having lost six loved ones, including his wife, across a mere two years. Nevertheless, the preacher reflects on the truths he's preached over 40 years in ministry and offers hope through knowing our savior, Jesus. Hardly a mere theology of suffering, Evans knows of what he speaks and doesn't shy away from sharing his hurts while pointing us toward our ultimate hope.
Forgive: Why Should I and How Can I? by Tim Keller (Viking, 2022).
Forgiveness is hard. Forgiveness is often a mystery to us. Left to our solo attempts to forgive, we're liable to land ourselves in either a helpless apathy or legalistic anxiety. Keller offers a deep dive into what forgiveness actually is, what it isn't, and how to do it through Christ's accomplishment of the ultimate forgiveness and His vision for our own practice. Given Keller's previous contributions and unique pastoral style, Forgive is likely to be a perennial resource.
10 Questions Every Teen Should Ask (and Answer) about Christianity by Rebecca McLaughlin (Crossway, 2021).
Christians are entering an era of new demands on the apologetics field. Christianity as a majority religion in America continues to decrease toward a status of less than 50% of the population. "Deconstruction" is a phenomenon made prominent by a number of prominent ex-Christians. The sexual revolution appears to know no bounds. Into all of that enter Christian teens who face questions not only from their personal participation in the faith, but the challenges presented by a non-Christian culture. Rebecca McLaughlin's 10 Questions is a sharp contribution for any teen and their parents desiring to resist the super common church drop-out of young adults. Frankly, from the vantage point of a parent to an elementary school student (me!), Rebecca's book may prove a helpful resource to parents well before the teen years.
Lastly, I can't complete this list without mentioning publications by a couple friends and former colleagues of mine:
52 Weeks in the Word: A Companion for Reading Through the Bible in a Year By Trillia J. Newbell (Moody, 2022).
Newbell seeks to strike a balance between a "not too big" and "not too small" reading plan for your one year reading through the Bible. In her gracious and thoughtful style, Newbell's Bible reading companion includes room for rest and even catch-up days for people like me who need such margin in a reading plan. Didn't start on January 1? Don't let calendar perfection get in the way, Newbell gives instructions for beginning this reader anytime of the year.
Following Jesus in a Digital Age by Jason Thacker (B&H 2022).
A book list heading into the year 2023 would not be complete without this timely contribution. If you're not familiar with Thacker, he's among a select few exploring where Christian ethics intersect with the array of technological advances, we're all experiencing at a neck-breaking pace. His basic assertion is that technology is discipling us in ways we often don't realize. Thacker's task, then, is to apply biblical wisdom and accurate understandings of contemporary tech to help us navigate our daily lives immersed in that tech.
Forthcoming in 2023
In addition to the above titles presently available, the B&H team looks forward to publishing several additional resources for pastors and church members in 2023, including:
The Pastor's Guide to Leading A Healthy Life and Ministry by Mark Dance
Let This Mind Be In You by James K. Dew, Jr.
You Are A Theologian: An Invitation to Know and Love God Well by Jen Wilkin and J.T. English
To Be a Woman: The Confusion Over Female Identity and How Christians Can Respond by Katie J. McCoy
Women & Work: Bearing God's Image and Joining In His Mission Through our Work edited by Courtney Moore
For permission to republish this article, please email Marissa Postell Sullivan.
Matthew Hawkins
Matthew is a senior acquisitions editor for B&H Publishing.
Dig Deeper at Lifeway.com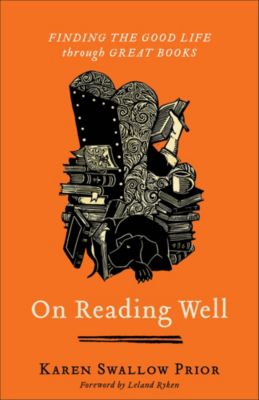 [/su_box]