Pastors who humbly and authentically model rhythms of quiet time with God can significantly impact the spiritual lives of their congregants.
By Kristy Etheridge
James Emery White didn't used to wake up at 4:00 in the morning. It's a habit he formed when his four children were young.
"I realized that if I didn't get up before them, I wouldn't be able to have quiet time with God," White said. "And it suited me. I'm a private person. I love being alone early in the morning when it's still dark outside."
His kids are grown now, but White continues to rise before the sun to meet with God.
Known as "Pastor Jim" around Mecklenburg Community Church—which he founded three decades ago and has become one of the largest churches in Charlotte, North Carolina—he agreed to share an inside look at his personal rhythms with God. At age 61, those rhythms are well established.
About 400 miles northeast of Charlotte, daily rhythms can be less predictable for Pastor CJ Matthews, who's 31. He leads a 7-year-old church called Bethany Columbia, between Baltimore and Washington, D.C.
Matthews and his wife, Katie, have two teenagers. They were both adopted out of difficult situations as older children, and they both have some special needs. Matthews never knows when he may have to spring into action to help his kids, but sometimes it's very early in the morning.
"I have my Bible next to my bed," he said. "I read before I get out of bed in the morning and pray and ask God for whatever He wants to show me. And then it's time to get my son out of bed."
What quiet time with God looks like
Matthews and White, though in different cities and stages of life, have some key practices in common with each other—and with many believers across the country.
A recent Lifeway Research study found 65% of Protestant churchgoers spend time alone with God at least daily. More than 80% pray during that time, while 39% read the Bible or a devotional.
George Guthrie, a New Testament professor at Regent College in Vancouver, Canada and author of A Short Guide to Reading the Bible Better, says pastors who humbly and authentically model their own rhythms of time with God can make a significant difference in the spiritual lives of their congregations.
With that in mind, here's a look at how a couple of pastors and a Bible professor meet with God.
How do you block out distractions?
White: I go to a place in our home where I'm alone. And there's nothing in there that would be a distraction. I don't have a phone with me, and I'm not near a computer. I wouldn't bring a distraction in. That would defeat the purpose for me.
Matthews: I have my phone plugged in where I can't reach it. And I have a real alarm clock. Somebody in my small group at church bought all the guys an alarm clock. So, the first thing I look at in the morning isn't my phone, and that's good for my marriage. And it keeps me from getting distracted by email or Facebook or text message.
Do you use any tools to help you?
White: I have an old, battered paperback Through the Bible in One Year. And every day, I read an Old Testament selection, a New Testament selection, something from the Psalms, and something from the Proverbs. That's the only tool I use.
Matthews: I use the Navigators Discipleship Journal Bible, which has four places in Scripture to read each day. You go through the Bible in a year. And the cool thing about that is if God's going to tell you something through the Bible, within a year you're going to get to it. That excites me because I might be off on something, but within a year it's going to get confronted—hopefully faster than that, right?
Guthrie: I have the Day-by-Day Chronological Bible, which is a Bible I helped Lifeway produce. And every day in that Bible, I coach the reader on how to read the portion for that day. "Here's where we are in the story of Scripture. Here's what to keep in mind as you're reading this part."
What happens when your rhythms are disrupted?
White: Life comes at you. One of the keys is to not be legalistic. If I'm not able to have my normal quiet time in the morning, it's not like my day is ruined. I could whisper a thousand "air prayers" throughout the day. I could take a quiet walk. And I just pick up my reading the next day. I think when you give yourself that kind of freedom, and it's not legalistic, it's something you enjoy doing. And you want to be with God.
Matthews: My time with God isn't "I have to." It's "I get to." I know God would still love me whether I read my Bible every day or not.
"My time with God isn't 'I have to.' It's 'I get to.' I know God would still love me whether I read my Bible every day or not." — CJ Matthews
Click To Tweet
Guthrie: I feel a lot of freedom these days. If I get up and have a 6:30 a.m. breakfast with somebody, I'm not freaked out that I missed my normal rhythm of quiet time with God. I just pick up with it the next day or later that day. And I talk to the Lord throughout the day—if I'm walking or working out at the gym or whatever.
What's your advice for reading—and actually understanding—the Bible?
White: Don't start with Genesis. Start with one of the four biographies of Jesus (Matthew, Mark, Luke, or John). I usually recommend John. Then read James. Then go and read Genesis. After that, you're pretty good to jump in wherever you want.
Matthews: Our church uses F-260 (Foundations 260 Bible Reading Plan). You read five days a week for a year, and it covers most of the Bible. We also pair people who are new to the faith with someone, and they study the book of John, and that's a good on-ramp to reading through the whole Bible.
"Having a friend that you're reading with can be very helpful. It's kind of like having an exercise buddy." — @GHGuthrie
Click To Tweet
Guthrie: Three things: 1. Get a translation that's readable. I use the CSB (Christian Standard Bible). 2. Get a plan. It's very helpful to have a rhythmic approach where you're not having to decide every day what you're going to read. 3. Try reading with someone else. Having a friend that you're reading with can be very helpful. It's kind of like having an exercise buddy.
What's the sweetest part of spending regular time with God?
White: It's that you feel connected with Him. You feel relationally intimate. If you meet with Him daily, or dangerously close to daily, then you're able to be quick with the thanksgiving, quick with the praises, and quick with the gratitude, because it's fresh in your mind. You're also quick with the confession and with asking forgiveness. You don't need to keep a long list. You feel connected. And that's a wonderful feeling.
"If you meet with God daily, or close to daily, you're able to be quick with the thanksgiving, quick with the praises, and quick with the gratitude, because it's fresh in your mind." — @JamesEmeryWhite
Click To Tweet
Matthews: I'm not like a touchy-feely kind of guy, but there's a felt experience to communing with God that's hard for me to put into words. I spent time with the Creator of the universe today, and this is good.
Guthrie: The sweetest part is when I am lingering over a passage of Scripture, and I'm seeing something I haven't seen before. And it comes to life for me—especially when I'm having an area of stress in my life, or conflict, and all of a sudden there's a passage of Scripture that comes alive to address that need. And the Spirit of God takes the words and applies them to my heart, in my situation, in a relevant way—that is sweet.
For permission to republish this article, please email Marissa Postell Sullivan.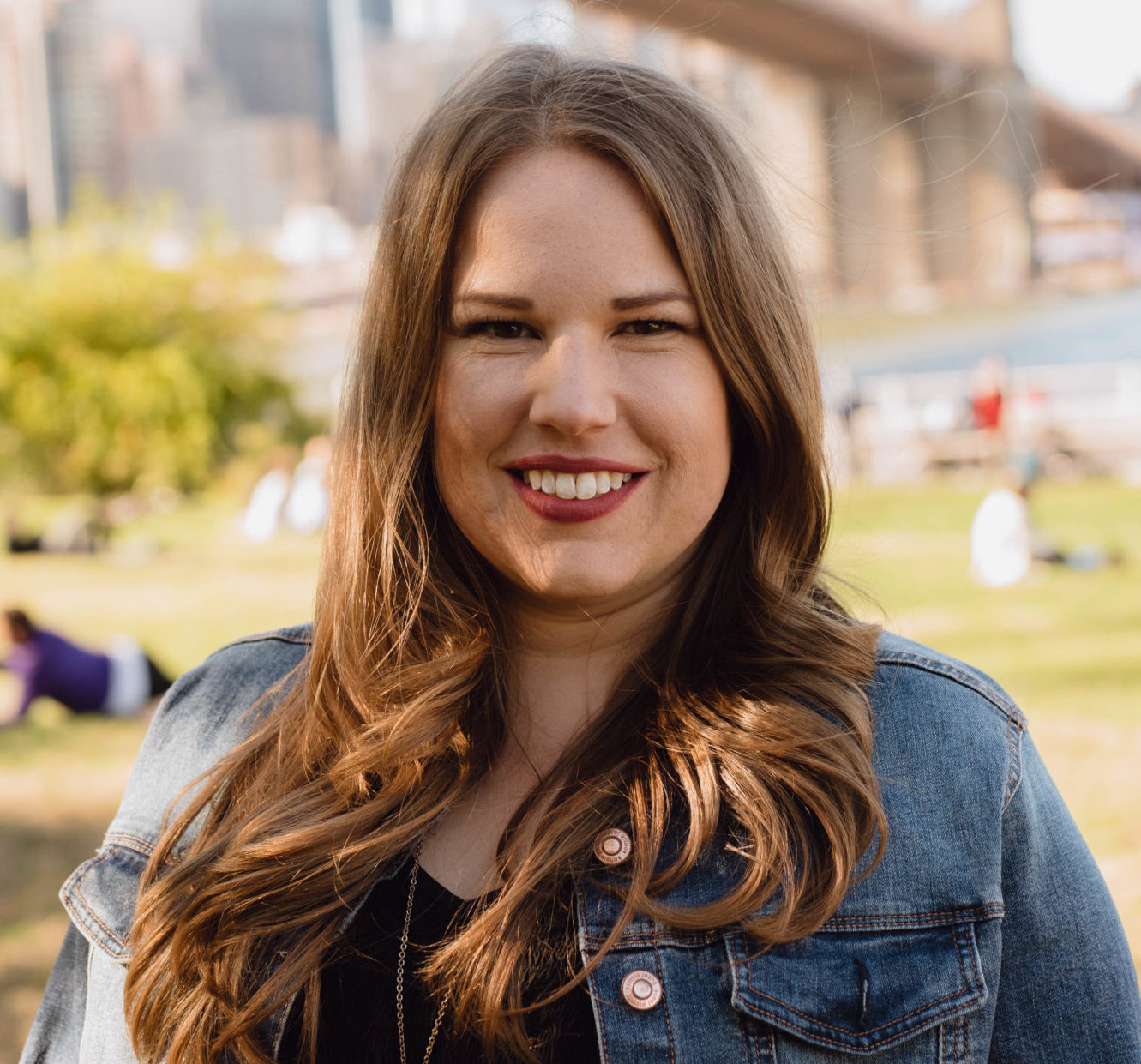 Kristy Etheridge
Kristy is a New York City-based freelance writer.
Dig Deeper at Lifeway.com