Do you feel the weight of choosing curriculum for groups at your church? Here are a few curriculum myths and some things to look for.
By Ken Braddy
In 1992 I became the groups pastor for a fledgling mission church. We had 44 people in groups in November on launch Sunday. Ten years later, the Sunday School had grown to over 2,400 members. And one of the recurring decisions I had to make—one that was extremely sobering—was what curriculum I would lead our church to use.
The decision was made even more serious by Paul's command to Timothy, "Pay close attention to your life and your teaching; persevere in these things, for in doing this you will save both yourself and your hearers" (1 Timothy 4:16, CSB).
"Guarding doctrine has always been one of the duties of a pastor." — @kenbraddy
Click To Tweet
Guarding doctrine has always been one of the duties of a pastor. And as a young pastor in the process of completing his religious education degree, I took this biblical admonition seriously. The members of the church trusted me to make the right decision about which curriculum was best for our people. Perhaps you feel the weight of that decision, too?
Myths about curriculum
Before we delve into things to look for in a curriculum, let's quickly look at a few of the myths about it.
1. There is a perfect curriculum
Sadly, this isn't true! There's no such thing as a perfect curriculum. However, that doesn't mean some curriculums aren't closer to perfection than others.
2. Group leaders don't need curriculum
This sounds reasonable at first glance—just teach the Bible from the Bible. It is true that Scripture is sharper than a two-edged sword and that the Holy Spirit has gifted certain people with the gift of teaching. But the truth of the matter is we all need help in understanding and communicating biblical truth to people. Curriculum helps us do that while allowing us to operate within our spiritual gifting.
"The Holy Spirit has gifted certain people with the gift of teaching. But the truth of the matter is we all need help in understanding and communicating biblical truth to people." — @kenbraddy
Click To Tweet
3. Curriculum is too expensive
Not so! Another truth to consider is the affordability of curriculum in the process of making disciples. For example, the Personal Study Guide for adults that accompanies every Lifeway small group curriculum is only $0.04 per person per day! I teach an adult group at my church using Explore the Bible. Each member of our group, and all other groups, receives a Personal Study Guide each quarter. I'm thankful our church's leaders see these as investments in people's ongoing growth as disciples.
Decisions, decisions
The decision about which curriculum to use in your church's disciple-making process is highly important. As I evaluated curriculum in my role as groups pastor, I used the list below as a guide in my decision-making. I encourage you to consider the following as you make decisions about the curriculum you provide your group leaders and the members of their groups. This list pre-dates my work at Lifeway. I used these in the local church for almost 20 years before joining the team at Lifeway in 2010.
1. Doctrine
This was the box I had to check—no exceptions. Doctrinal fidelity is a high value when choosing curriculum. Serving in a Baptist church, I wanted to place materials that were in full agreement with The Baptist Faith and Message into the hands of group leaders and members. Not all curriculums from all providers agree with The Baptist Faith and Message. As a pastor, I felt the pressure of not allowing any false doctrine into my church.
But there is also the issue of teaching the full counsel of God in a curriculum series. Some curriculum providers omit teachings such as baptism or security of the believer. Why? They write for many denominations that don't agree with those core doctrines—doctrines that are core to many denominations. What is omitted from the curriculum is as important as what is included in the curriculum.
2. Trustworthiness
This is closely related to the issue of doctrine. This relates to the reputation of the curriculum provider. You should look for a group that has demonstrated a commitment to Scripture over time.
Personally, this is why I work at Lifeway and use Lifeway curriculum. Lifeway is a curriculum provider that has over 100 years of experience providing theologically sound curriculum to the churches of the Southern Baptist Convention (SBC) and beyond. And churches outside the SBC family are choosing Lifeway curriculum because of its trustworthiness and sound doctrine. Lifeway's mission is "Creating trustworthy experiences that fuel ministry." This is essential to our work that serves the local church.
3. Options
Different Bible study groups often prefer different approaches for studying the Bible. Some groups like book-by-book studies. Explore the Bible meets that need. Other groups prefer to study the Bible topically. For them, there's Bible Studies for Life. Still other groups like to see the Bible from a chronological viewpoint so they understand the flow of the meta-narrative of Scripture from Genesis through Revelation. For those groups, The Gospel Project is a right choice. And these are just a few of the options available. I like knowing that if a group wants to make a change for a season, I've got other great options.
4. Leader resources
Another key factor in making a decision about curriculum is the depth of leader resources. Every group leader should have a leader guide that outlines each session, provides commentary about the verses that will be studied, and has a detailed teaching plan to help the group leader engage group members in Bible study.
In addition, I want to know what other resources are available beyond a leader guide. For instance, are there more advanced commentaries available and leader kits with posters, maps, and charts? What about podcasts that preview upcoming studies each week? And are there any current tie-ins from current events that connect the world to the Word? Churches should look for curriculum producers who have all these resources for group leaders.
5. Accessibility
This factor relates to the design and elegance of the materials. Are materials for group leaders and group members visually appealing? Are they designed with elegance so that using them is intuitive?
6. Training
Does the curriculum provider have training for group leaders in the use of their materials? How about other online or in-person training events? I want to choose a curriculum provider that is relational and not just transactional.
7. Value
Curriculum is an investment in your people's growth as disciples. Look for one that provides the quality you expect at a price that works for you. For us at Lifeway, we compare our materials to those of other curriculum providers every year with the goal of providing churches with something that is first in quality and lowest in price.
"Bible study curriculum is an investment in your people's growth as disciples." — @kenbraddy
Click To Tweet
Finally, choosing a curriculum from a trusted organization, like Lifeway for me, had a great benefit for me that I know you'll appreciate too. It freed up my calendar. I didn't have time to read every word from every piece of potential curriculum from every provider. I was responsible for the doctrine that I unleashed into the church. And by trusting Lifeway as our curriculum provider, I saved myself hundreds of hours every year. I re-invested that time into people and relationships.
We know you have many choices for small group curriculum today. We're praying for you as you lead your church to make disciples. And your groups and the curriculum you choose are foundational in that process.
For permission to republish this article, please email Marissa Postell Sullivan.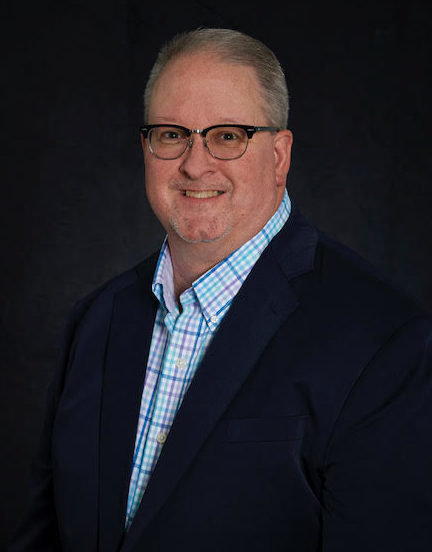 Ken Braddy
Ken Braddy is Lifeway's director of Sunday School. His latest book, Breakthrough: Creating a New Scorecard for Group Ministry Success is available at lifeway.com. Ken is a group leader at his church in Murfreesboro, TN.
Dig Deeper at Lifeway.com