For decades, women have been more likely to attend church than men. Recently, the gap has been shrinking—but it's not necessarily good news.
By Aaron Earls
For decades, women have been more likely to attend church than men. In recent years the gap has been shrinking—but it's not necessarily good news.
In the mid-1980s, 38 percent of women and 25 percent of men attended church at least once a week in America—a 13-point gender gap, according to Pew Research analysis of General Social Survey data.
By 2012, that gap had shrunk by more than half, to 6 points. The change, however, did not come primarily from an increase in men attending church services. The gap shrank because women's church attendance dropped.
While men experienced a 3-point drop in weekly church attendance, from 25 to 22 percent, women's regular attendance fell by 10 points—down to 28 percent.
Since the turn of the century, men's attendance has leveled off and even inched upward, but women continue to attend less frequently.
Part of the story behind the shrinking attendance gap is connected to the rise of the nones. GSS found religiously unaffiliated Americans grew from 8 percent of the population in 1990 to 21 percent in 2014.
While men are still more likely than women to say they have no religious affiliation, the rate of growth has been slightly higher among women.
The most important factor in the gender gap, however, is the behavior change among women who say they are religious.
In the mid-1980s, 40 percent of religiously affiliated women attended church at least weekly. In 2012, only 33 percent of those women did the same. That number has remained virtually flat since the mid-1990s.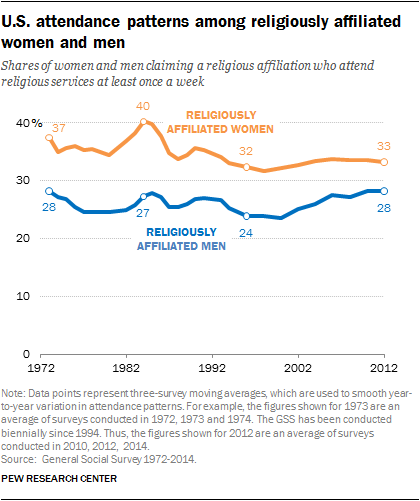 Among religiously affiliated men, weekly church attendance has remained stable for at least 40 years. In 1972, 28 percent attended at least weekly—the same as in 2012.
Those numbers, however, hide a recent turnaround. Attendance had declined among religiously affiliated men—dropping to 24 percent in the mid-1990s. Since then, religiously affiliated men are becoming more likely to show up each week at church.
Globally, the weekly church attendance gender gap remains an issue. Among the 53 nations Pew analyzed with enough Christian respondents, there is an average difference of 7 percentage points between men (46 percent) and women (53 percent).
In 28 of those countries, significantly larger shares of women attend worship services than men. The largest gaps exist in Colombia (20 percentage points) and Italy (19 points). In 25 countries, men and women are equally likely to attend.
"There are no countries where Christian men are significantly more likely than Christian women to attend services weekly," according to Pew.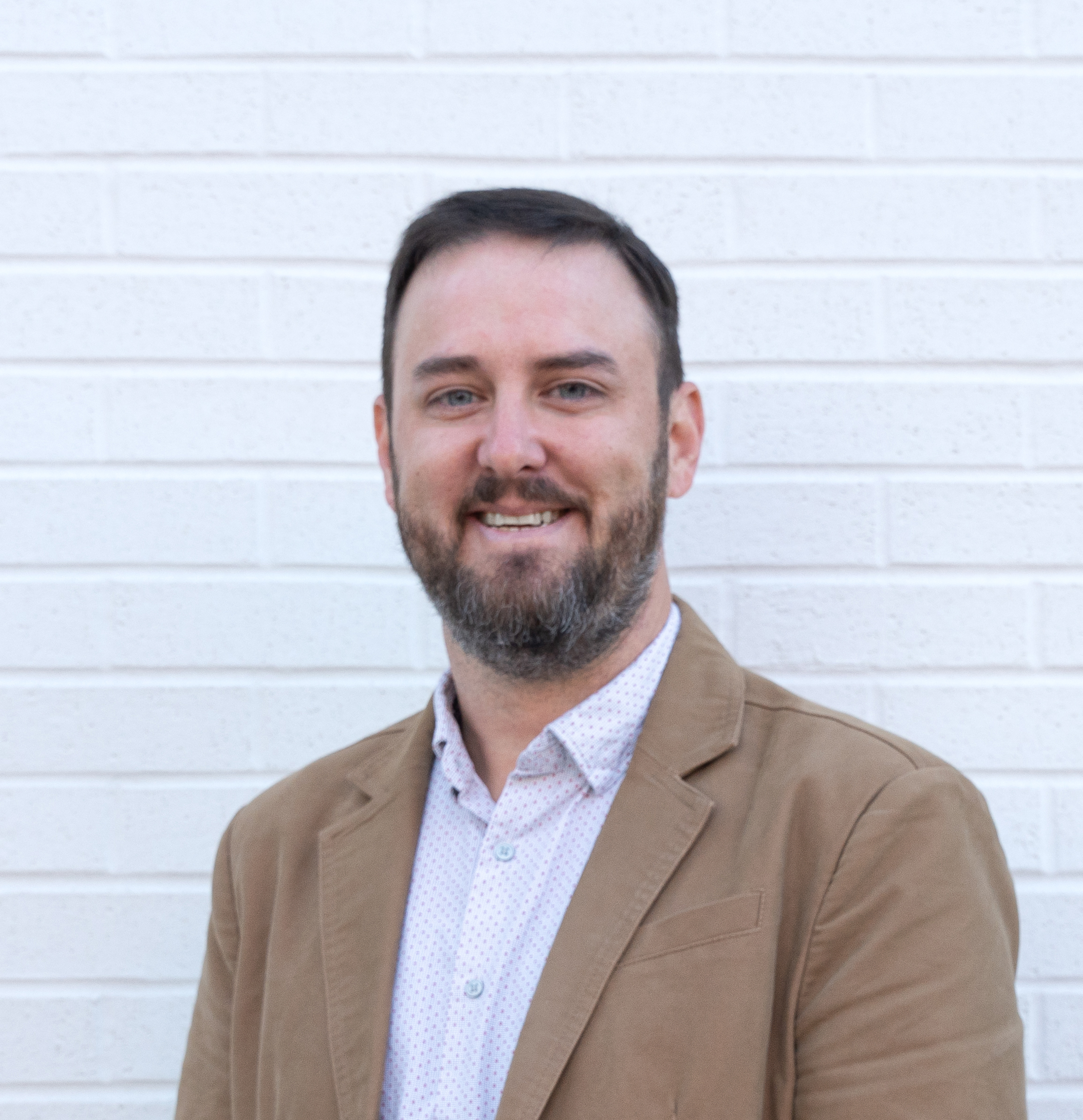 Aaron Earls
Aaron is the senior writer at Lifeway Research.