By Mark Dance
I've grown to hate pretzels in recent years. Practically every airline serves them now in an obvious conspiracy against frequent travelers like me. This summer, Southwest Airlines permanently stopped serving honey roasted peanuts (or any peanuts) because of potential allergy concerns.
Oh, bother.
Is it possible your preaching has become as predictable as airline pretzels? Your first step in getting out of a rut is to admit you're in one.
Here are six ways to help you recognize whether you're in a predictable preaching rut:
Every sermon has to be part of a promoted series.
All of your outlines are numbered or alphabetized.
Alliteration finds its way into every point and subpoint.
You always, or never, use fill in the blanks.
Sermon slides are the only thing keeping the media guy awake.
Preaching less than your allotted time makes you feel guilty.
I remember when I first realized my preaching rut a few years ago as I was preparing for yet another Christmas sermon series. Since my last tenure was 14 years, I was struggling to say something new or creative about Christmas—especially for a series of four sermons.
You're now on the cusp of another Christmas, so I want to offer a little Christmas cheer for my preacher friends. Here are a couple of ideas that may help keep your Christmas messages from getting predictably stale.
A series on the "supporting role" characters.
I once preached on Jesus' reception by senior saints Anna and Simeon (Luke 2:25-38). Another year, I focused on Jesus' family: Elizabeth, Zechariah, and John. You can also do a sermon or series on Jesus' foils: Herod, the innkeeper, and priests.
A series on angels.
Be careful not to ruin every song and ornament your congregation loves in the process! You might be surprised at how much of what they believe about angels actually comes from Hallmark stores or movies.
Preach from unconventional passages.
Consider tackling passages like Genesis 3, Isaiah 9, Philippians 2, Colossians 1, or John 1. People struggle to put together the grand narrative of the gospel from Genesis to Revelation. Christmas is a great time to overview the Bible as one story with one hero.
Highlight the call of Mary, Joseph, and Jesus.
Why did God choose to send them? You can easily add the Magi and shepherds here. Everyone will identify with someone in the original Christmas story.
Preach a topical series on Christmas gifts.
If you're consistently preaching through books of the Bible, perhaps a brief break would be good for both you and your people. Jesus often used various texts to support a singular message.
A series about Christmas gifts can point to some of the familiar Christmas themes of love, joy, peace, truth—while also addressing the heavier topics of sin, death, and hell.
Start a series in one of the Gospels.
Christmas is a great time to start a longer sermon series through Matthew and Luke particularly that continues into January.
Regardless of your text or series direction, Jesus needs to be the focus of every message. Also, you should anticipate that a truckload of unbelievers will show up at your December 23 (Sunday) and/or December 24 services, so make sure the gospel is clearly preached in those services on their level.
Now is a great time to grab your favorite Christmas coffee, put on some Christmas music, and revisit Bethlehem with fresh eyes. Ask the Holy Spirit for fresh wisdom as you bring people the "good news of great joy" with fresh messages this December.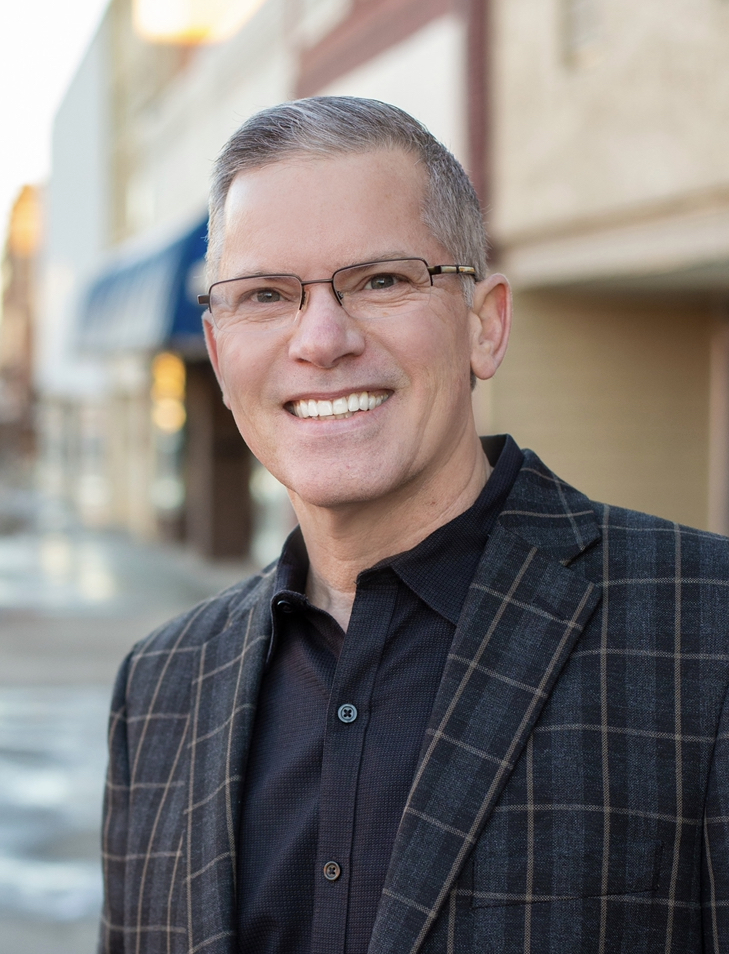 Mark Dance
After serving as a pastor for 27 years, Mark Dance is now the director of pastoral wellness for GuideStone Financial Resources and is the author of Start to Finish.
Dig Deeper at Lifeway.com