By Mark Dance
For almost three decades, I've had the benefit of having an associational leader whose primary job was to help me succeed in pastoring. In Southern Baptist Convention (SBC) circles, this role has traditionally been called director of missions (DOM).
While not all of our readers are Baptist, and not all Baptists belong to an association, you should still consider letting someone local help you succeed.
This past summer in Dallas, the Southern Baptist Convention of Associational Leaders (SBCAL), took a fresh look at the work of SBC associations. After hearing the study team's report, 250 associational leaders unanimously voted to accept the team's role and title recommendations.
Every Baptist association is autonomous, so the study wasn't an attempt to force associations to conform to a national standard. Based on their research, the study team recommended associational leaders consider changing the title of DOM to associational missions strategist (AMS).
Associational leaders will use various other names like executive director, mission strategist, or Baptist bishop (joking!).
More important than a title change was the clarification of what an associational leader actually does for pastors and churches. This study solicited 434 responses from a total of 36 states.
Based on their research and my personal experience, I want to suggest five primary ways associations help pastors and churches.
1. Succession Planning
Associational missions strategists are in a unique position to help churches transition well between pastors. Key lay leaders often know and trust the AMS/DOM because they live in the same community.
When a smaller church loses its pastor, the AMS and local associations provide stability and wisdom to key lay leaders. Pastor search committees and deacons in particular often see their AMS as a go-to person for coaching.
2. Church Revitalization and Replanting
It's no secret most churches are dead or dying. Associational leaders are constantly called on to arbitrate conflicts. They also influence historic directional decisions by being present at key church meetings.
Long before I heard the term "replant," I replanted a church in 1991. My DOM/AMS Dr. John Parrott played a key role in helping that church—which had only eight people left—move out of survival mode. In January, we'll stand together with that church to celebrate their 25th anniversary!
3. Leadership Development and Training
Since the Baptist association is the denominational entity closest to the local church, they often get to help plan and promote training opportunities for teachers, deacons, pastors, and age-appropriate leaders. Most training of this caliber would be out of reach for the normal sized church or bi-vocational pastor.
4. Evangelism and Missions Initiatives
Eighty percent of church leaders perceive their association to be a strategic partner in helping local churches fulfill the Great Commission. These leaders have high expectations that associations will be strategic partners for helping churches engage lostness within local mission fields.
I've personally partnered with my associations to start a disaster relief unit, saturate neighborhoods with the gospel, and host block parties. I know from firsthand experience that new church plants get a much better start if their associations are behind them.
5. Pastoral Care
Ministry to pastors is perhaps the most important component of associational work. Expectations will differ between urban and rural associations, but the one constant is that every pastor needs to be pastored.
I've been asked to serve on the SBCAL Vision Team which will implement the initiatives of the SBCAL Study Team. We're currently preparing an AMS proficiency resource that will help equip future associational leaders as well as AMS search committees. We're also researching best practices on succession planning for associations.
Although today's post is focused on the contribution of local associations, I can't help but wonder how much harder my life and ministry would've been without the assistance of state conventions and national ministry partners like our seminaries, the North American Mission Board, the International Mission Board, GuideStone, and Lifeway.
To each of you who serve the Church by serving pastors, I want to say thank you!
Dear friend, you are acting faithfully in whatever you do for the brothers and sisters…Therefore, we ought to support such people so that we can be coworkers with the truth." –3 John 1:5, 8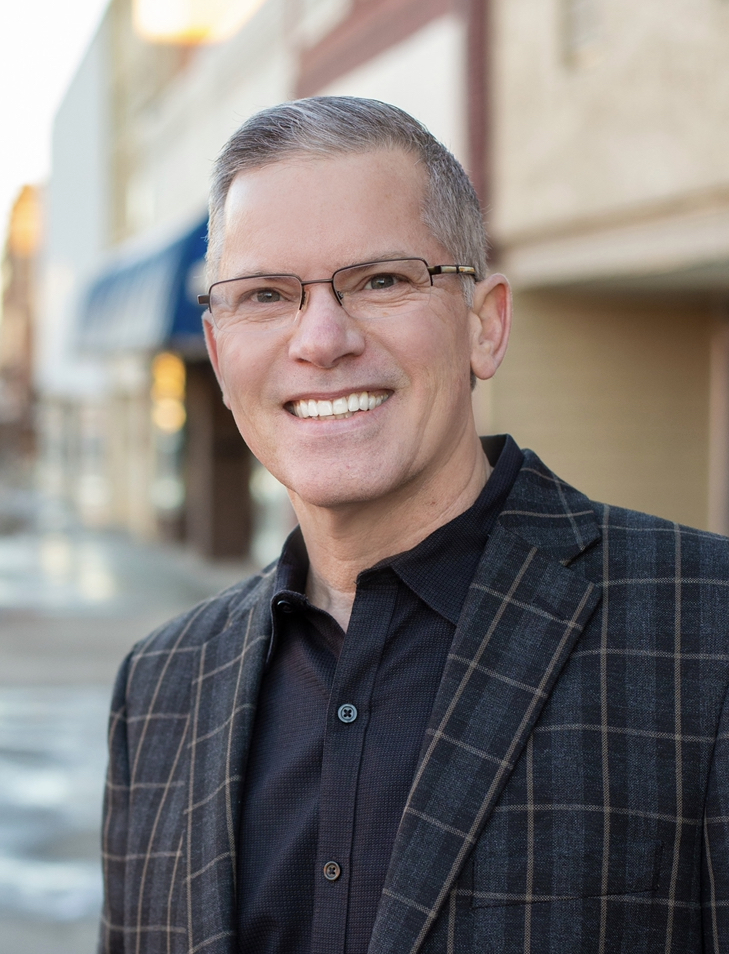 Mark Dance
After serving as a pastor for 27 years, Mark Dance is now the director of pastoral wellness for GuideStone Financial Resources and is the author of Start to Finish.
Dig Deeper at Lifeway.com