By Mark Dance
For those of you who are creatures of habit, you might prefer to stick with the same Bible-reading plans you used last year, which is fine. This post will probably be a waste of time for you, so go ahead and pass it over and re-read one of your favorite posts from last year.
I want to challenge the rest of you to try a new Bible-reading plan this year. I'm not suggesting a new text—the Bible is perfect, so let's stick with it. But consider trying a new plan each year. Here are three I enthusiastically recommend:
The F-260 Plan (Replicate Ministries)
Disciple's Path: The Journey (YouVersion)
The Day-by-Day Chronological Bible (Holman Bibles)
The F-260 Plan
I used this plan in 2017. It was created by my pastor and his wife, Robby and Kandi Gallaty. The F-260 Plan is a 260-day reading plan that highlights foundational passages of Scripture.
I found this to be a manageable plan as it lays out one or two chapters a day for five days each week. It allows you to catch up on weekends or dial into what's being taught at your church.
There's a journaling dimension to this plan I desperately needed as a prodigal journaler. You can purchase the Foundations journal here, which also comes in student and kids editions.
If you really want to get serious, get the Disciple's Study Bible which features discipleship-themed study notes as well as the 260-day reading plan.
Disciple's Path: The Journey
I used this handy little reading app all last year and enjoyed it. It's one of many free YouVersion plans available and offers great convenience and variety.
The convenience aspect comes from how the plan combines the ease of YouVersion with the versatility of charting my progress (or lack thereof).
I also liked the variety of Old and New Testament readings. The plan sometimes had a whole book of the Bible laid out in daily readings, while other weeks used a mixture of texts. It was similar to having both a preset playlist and remix features.
The Day-by-Day Chronological Bible
This brand new plan is what I'm using this year with my accountability partner. In this plan, the books, chapters, and verses of the Bible are thoughtfully arranged so readers can track the story of Scripture day-by-day from beginning to end.
This plan is formatted to help people understand the flow of events and how the grand narrative of Scripture applies to everyday life. Unlike other chronological Bibles, this arrangement is not date specific (e.g. January 1), so the reading plan can begin at any point in the calendar year.
Features include:
52 weeks of readings (six readings per week) in chronological order
Scripture presented in three main acts (God's Plan for All People; God's Covenant People; God's New Covenant People)
17 total scenes
An introduction for each act and scene to orient the reader to its importance in the grand story
Single-column text with plenty of space for taking notes
A concordance
A presentation page
Full-color maps
This reading plan comes in the form of a Bible (digital or paper), which you can buy here or at any Lifeway store.
"Disciple" is a word that implies action. It can also be translated as "learner" or "student." Before you lead your church to adopt a Bible-reading plan, remember that they'll do what you do and go where you go.
Since the discipleship culture in our church begins with the pastor, we need to have a sustainable spiritual growth plan for our own lives.
What's your preferred Bible-reading plan? Tell us what you like about it and who else is reading with you.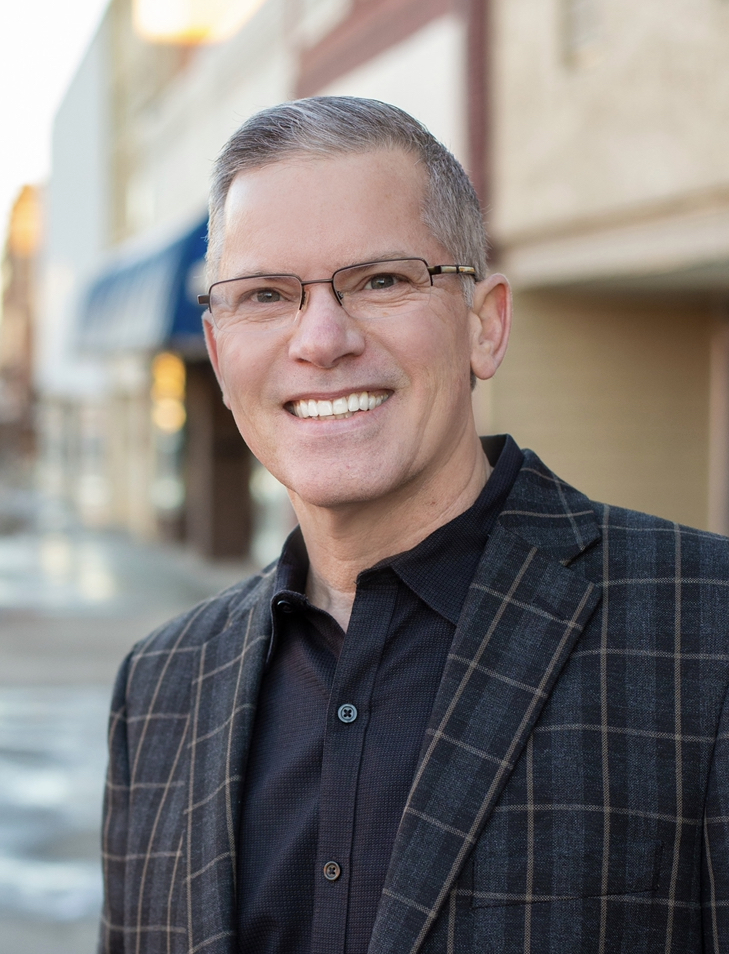 Mark Dance
After serving as a pastor for 27 years, Mark is now the director of pastoral wellness for GuideStone Financial Resources. He frequently speaks at churches, conferences, and retreats—often with his wife Janet. Read more from him at MarkDance.net.
Dig Deeper at Lifeway.com