By Chris Hefner
"We'd like you to be Superman."
That was the answer a search committee member gave me to the question, "What are your expectations of a pastor?" He qualified the answer by saying that the previous pastor had done so much for the church and the community.
The search committee member admitted he was being a little tongue-in-cheek. Nevertheless, his statement was telling, and I didn't become their pastor. I've thought about that conversation several times since then.
It's probably true that some church members have unrealistic expectations for their pastor. But it's also true that we sometimes set unrealistic expectations for ourselves. We try to do too much or carry too great a load.
Ministry is often non-eventful, but it can sometimes be overwhelming. A recent day in my ministry looked like this:
4:40 a.m. Alarm went off.
5:15 a.m. Left the house.
6 a.m. Visited a church member before their rather serious intestinal surgery.
6:45 a.m. Visited another church member at another hospital.
9 a.m. Arrived at the other end of the state for a denominational meeting.
10:30 a.m. Received a phone call about the sudden death of a church member.
1 p.m. Expedited the meeting and left for home with plans to visit with the family of the member who died.
3 p.m. Received a call from my dad's neighbor that my dad had fallen and she was going to call an ambulance.
4 p.m. Met my dad and the ambulance at the hospital.
11:30 p.m. Arrived home after my dad was given a hospital room for extra tests.
This day was not typical, but I'm sure you've had similar days. I was never able to visit the family who had a sudden death that day.
I don't share this for your pity or praise. My motivation is simply to make the following point: I'm not superman. I can't possibly wear all the hats and do all the ministry my church needs.
I need others and so do you. Here are five ways this realization should work itself out in pastoral ministry.
1. Don't try to be Superman.
You can't do it all and you shouldn't try. When I try to do everything, I usually mess things up and create tension.
Discover your ministry strengths and weaknesses. Share ministry with others, especially in areas where you're weak.
A shared ministry may not be good for your ego—we like to think we can do more than we actually can—but it's very good for your church and God's kingdom.
2. Rely on others.
Two staff members and at least two other church members visited with the family who had a sudden death. I couldn't be present, but our church was.
Reactive ministry is necessary and important. But so is proactive ministry (making disciples, reading, studying, leading, evangelizing, and planning ministry).
If you're going to do significant proactive ministry, you're going to have to rely on others for both proactive and reactive ministry.
3. Make time to rest and recharge.
A pastor friend of mine told me recently he struggled to admit he needed rest and time away. Even Jesus took time away to rest and recharge.
If Jesus rested, so should we. Don't be ashamed of taking a day off, enjoying a holiday, or going to bed early enough to get a good night's sleep.
When we rest, we and our ministries are better off for it.
4. Be human.
Admit your weaknesses and struggles. We have to be careful in how open we allow ourselves to be, but we should be vulnerable at times.
Most of the people in our congregations see us from a distance as we stand at the pulpit. That means they often see the best of us—which is sometimes not the real us.
For this reason, it's not surprising that church members can expect us to be better than we actually are. Wisely sharing your weaknesses will help your congregation take you off the pedestal and remind them of your need for others.
5. Be honest.
Tell your church leaders when you need help.
Paul stated that a primary role of a pastor is to equip others for ministry. It's not my job or your job to do everything in ministry.
Be honest by building adequate margin into your ministry and share responsibility for ministering to others.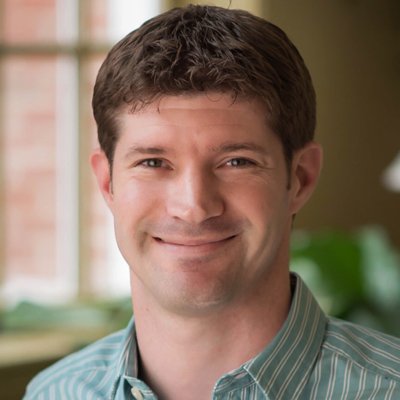 Chris Hefner
Chris is senior pastor at Wilkesboro Baptist Church in Wilkesboro, North Carolina. He's also professor of Western Civilization and Apologetics at Fruitland Baptist Bible College.
Dig Deeper at Lifeway.com