By Jonathan Howe
When churches think about social media, they primarily think Facebook. But the most widely used platform is the video site YouTube.
According to Pew Research, almost 3 in 4 U.S. adults (73 percent) say they use YouTube—more than Twitter (24 percent), Instagram (35 percent), or Facebook (68 percent).
And the younger someone is, the more likely they are to use YouTube. While 40 percent of Americans 65 and older use the video service, 94 percent of 18-24 year olds say they watch YouTube.
So how can churches best reach those who use the video service with both the gospel of Jesus Christ as well as with information about their local church? Here are five ways:
1. Sermon videos
This is the most common way churches use YouTube and other online video platforms. With the technological ease of recording and such little required to capture and post video to YouTube, this should be a baseline for churches looking to connect with younger adults.
Online sermon videos allow potential guests to check out your church before ever stepping foot in the facility. It eases the transition for guests and makes your church more welcoming as a result.
2. Church announcement videos
You church should be doing video announcements. First, it provides a specific length for the announcements. Second, it provides a sense of professionalism that "off-the-cuff" announcements often lack.
Finally, it makes you triage the level of importance of announcements. With video announcements, you're forced to decide what's of most importance to the church. By sharing these online, they can be great reminders to your church members throughout the week.
3. Online Bible studies
The use of video for online Bible studies continues to grow. This allows you to host weekly Bible study events where members of a group can consume the content on their schedule.
With dual income families becoming the norm in our society, women's Bible studies are thriving in many churches using weekly online teaching.
4. Ministry or mission recaps
Sending a videographer or photographer from the church on your next mission trip or ministry outing is the best way to recruit more involvement and support for subsequent trips or ministry service days.
A short recap of the impact your church is making as it lives on mission motivates and engages other members to do the same. Placing these on YouTube can help participants solicit prayer or funding for upcoming trips and projects because those contributing can get a first-hand glimpse into the impact being made.
5. Video Testimonies
Several churches use video testimonies for baptisms, evangelism encouragement, and stewardship emphases among other things.
The video nature of these testimonies allows for editing and often makes the person providing the testimony more comfortable than standing on stage and speaking. When placed on YouTube, they become a witness to a watching world.
As churches continue to look for ways to reach and engage the next generation, they will find the vast majority of them on YouTube. Using the platform will help your church do just that.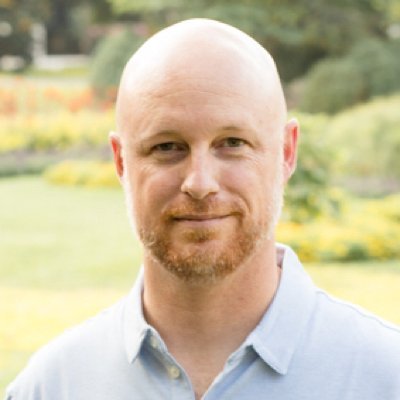 Jonathan Howe
Jonathan is the Vice President for Communications with the @SBCExecComm and former director of strategic initiatives at Lifeway.
Dig Deeper at Lifeway.com