By Aaron Earls
Earlier this month, New York passed a state bill significantly expanding legalized abortion in the Empire State. In Virginia, a similar bill was defeated, but not before the bill's sponsor and state governor made controversial remarks.
In reaction to the New York bill, Russell Moore, president of the Ethics and Religious Liberty Commission wrote, "The culture of death means that life is valued in terms of its power, and that is far deeper, and more dangerous, than just a momentary culture war."
Retired NFL player and pro-life activist, Benjamin Watson tweeted that instead of celebrating the expansion of abortion, our nation "should be supporting and encouraging the building of families which are fundamental to any society."
It is a sad and evil day when the murder of our most innocent and vulnerable is celebrated with such overwhelming exuberance.

We SHOULD be supporting and encouraging the building of families which are fundamental to any society.

By not doing so, we invite consequences untold https://t.co/LOBRM0O2D5

— Benjamin Watson (@BenjaminSWatson) January 23, 2019
In Virginia, state delegate Kathy Tran sponsored a similar bill and faced a tough line of questioning by some of her Statehouse colleagues.
Delegate Todd Gilbert asked Tran if her bill would allow for abortion when a woman has "physical signs that she's about give birth."
Tran responded: "My bill would allow that, yes."
The legislation removes many of the restrictions on abortion currently in place in Virginia.
These strikethroughs and emendations would allow abortions up to 40 weeks under substantially weaker limits than existing law, also with a weaker requirement for post-abortion care for the … "product" of the abortion. https://t.co/2Ywj82EV9y

— Ross Douthat (@DouthatNYT) January 30, 2019
D.J. Jordan, the former chair of the Virginia State Board of Social Services and a candidate for the Virginia House, tweeted, "No matter if you call yourself pro-life or pro-choice, this is inhumane, barbaric, and unjust."
OMG. No matter if you call yourself pro-life or pro-choice, this is inhumane, barbaric, & unjust. Such an assault on humanity cannot happen in my state! https://t.co/RkiM01i0mv

— D.J. Jordan (@DJJordanVA) January 29, 2019
When asked about the bill and the surrounding controversy during a radio interview, Virginia Gov. Ralph Northam appeared to defend the proposed legislation.
He argued that third trimester abortions are frequently done in case of "severe deformities" or a "fetus that's nonviable" before moving to describe what would happen in such a situation.
"In this particular example, if a mother is in labor, I can tell you exactly what would happen," said Northam. "The infant would be delivered. The infant would be kept comfortable. The infant would be resuscitated if that's what the mother and family desired, and then a discussion would ensue between the physicians and the mother."
When asked if he would support the portion of Tran's bill that lifts the requirement of multiple physicians signing off on an late term abortion, Northam said, "These decisions shouldn't be taken lightly, so I would certainly support more than one provider."
The ERLC's Moore said, "The governor's statement is morally reprehensible and ghoulish to the core. How seared must a conscience be for a leader to discuss leaving born-alive children to die with the cavalier indifference as if he were discussing the relative merits of a water treatment plant in Danville or Culpeper?"
He contrasted Northam with Thomas Jefferson.
"Thankfully, we as Americans have the voice of another, greater Virginian: 'We hold these truths to be self-evident, that all men are created equal, that they are endowed by their Creator with certain unalienable rights, that among these are life liberty and the pursuit of happiness," Moore said.
"If Mr. Jefferson's words are true then Gov. Northam's words are false."
Southern Baptist Convention president and North Carolina pastor J.D. Greear also criticized the bill.
We should oppose any ideology that treats people as worthy of dignity only if they are wanted, healthy, or have a voice to defend themselves. What is being proposed in VA exemplifies oppression under the guise of compassion.

— J.D. Greear (@jdgreear) January 31, 2019
Christian ethicists and author Matthew Lee Anderson called the governor's comments "barbaric," but said that Northam may be confused about what the bill actually allowed.
In a series of tweets, Anderson also noted that the governor could be conflating end-of-life care for terminally ill infants with the active killing of newborns.
Best case scenario: @GovernorVA is deeply confused about what this bill would allow, and so unintentionally conflated killing with otherwise licit forms of caring for dying infants (who, crucially, are not just *terminally ill*).

— Matthew Lee Anderson (@mattleeanderson) January 30, 2019
Later, Northam did attempt to clarify his comments saying, in part, "No woman seeks a third trimester abortion, except in the case of tragic or difficult circumstances, such as a nonviable pregnancy or in the event of severe fetal abnormalities, and the governor's comments were limited to the actions physicians would take in the event a woman in those circumstances went into labor."
A study from the Guttmacher Institute, a pro-choice research organization, found "most women seeking later abortions fit at least one of five profiles: They were raising children alone, were depressed or using illicit substances, were in conflict with a male partner or experiencing domestic violence, had trouble deciding on getting an abortion and then had access problems, or were young and [having never given birth before]."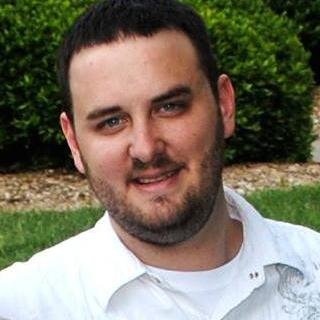 Aaron Earls
Aaron is online editor for LifewayResearch.com
Dig Deeper at Lifeway.com