By Jonathan Howe
Volunteers are the backbone of a church's ministry. Yes, paid staff and pastors often provide much of the leadership and direction in a church, but successful ministry often depends on volunteers—prepared and equipped by the leaders—doing the work of the ministry (Eph. 4:11-14).
And for your ministry to continue successfully over time, you have to manage those volunteers well. One common struggle church leaders and pastors have is relying too much on specific volunteers—so much so that the volunteers burn out and quit serving.
Knowing the signs of volunteer burnout can help you better equip and serve your current volunteers and recruit new ones. Keep an eye out for these five signs of burnout:
They're starting to have frequent absences. If you have a volunteer who begins missing events or ministry assignments, that should raise a red flag with you as a leader.
You should take the initiative to check on them and ask the hard questions about their passion for the ministry with which they've been tasked.
You don't show them appreciation. Volunteers who are shown appreciation often go with you further than those who don't.
When you appreciate volunteers, they feel validation. They recognize their work is making a difference.
However, you have to be careful not to abuse this. Don't use appreciation as manipulation, but rather as motivation.
You've given them too much. Do the same people volunteer in all of your ministry areas? If so, they are likely to burn out.
They can easily feel stretched too thinly—just like you would feel if you had to do everything in your ministry alone.
Find their passions and giftings and align their service. Don't simply put anyone who is willing to serve in every area.
They haven't had a break. When was the last time your volunteers had a weekend or a month or a semester off? Not just for vacation, but a break from serving.
Keep track of these breaks and make sure volunteers have time to recharge. They'll appreciate this and often return to their ministry position with even more energy and vigor than they had before.
They tell you they're burned out. This one is easy to hear but easier to miss.
When a volunteer quits, you can often think back to them essentially telling you they were burning out. But by then, it's too late.
Be aware of conversations that expressed weariness, seasons when they missed a few weeks, or times when they signal you've overloaded them.
Hindsight is often 20/20 when it comes to burnout. The challenge is to have that 20/20 vision in those crucial moments.
We need to be proactive in preventing and spotting burnout in our volunteers and help them avoid it. Our ministries will be better for it.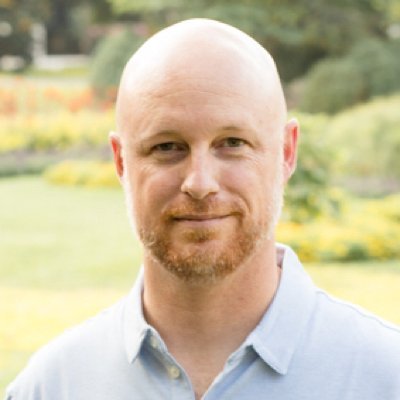 Jonathan Howe
Jonathan is the Vice President for Communications with the @SBCExecComm and former director of Strategic Initiatives at Lifeway.
Dig Deeper at Lifeway.com