By Ken Braddy
"What do you want to eat for dinner?"
It's a question that strikes fear and dread into my heart. My wife and I usually go back and forth with questions like, "Oh, I don't know. What do you want for dinner?"
We do this a few times, get frustrated with each other, then pick some kind of food—at that point any kind of food—just to end the discussion so that a decision is made.
Does this sound like the way your church or Bible study group goes about the task of determining what it will study? Fall is just around the corner, and countless churches are asking themselves, "What do you want to study this fall?"
Frustrations mount when the reply comes back, "Oh, I don't care. What do you want to study?"
With all the choices available today, how might a church staff leader determine which Bible studies to offer? How might a group leader wade through the myriad possibilities and narrow them down to just one study for his or her group?
Let's start by examining a few ways that Bible studies are chosen; these are often not the best methods for going about this important task.
1. Choosing what's comfortable.
Choosing a Bible study based on something similar to "what we've done before" leads to a feeling of familiarity, but it also leads to infrequent changes. Infrequent changes lead to imbalance over time.
2. Caving into pressure.
In nature, pressure creates diamonds. In the church (as it relates to the choice of Bible studies) pressure isn't so helpful and the results aren't quite as beautiful.
Pressure can come from external sources, like church or group members who lobby for a particular author (maybe one that you know has strayed from orthodoxy and whose studies should not be made available).
Sometimes the pressure is internal, as you place pressure on yourself to make a decision and choose a study (or studies).
Pressure is a pathway to imbalance.
3. Relying sole on peer recommendations.
Church staff may receive recommendations from their peers—often around a lunch or phone call. "Hey, what are you guys studying this fall?" A recommendation is offered, a quick decision is made to do the same, and it's all done without any significant research or planning.
This approach will also lead to imbalance in a discipleship plan.
Unless you are extremely careful, the above approaches won't provide your people with the kinds of Bible studies they need to grow spiritually.
They're counting on you to help them make wise choices, so what if I told you there was another option, an option that could provide balance?
A Balanced Discipleship Plan
Data collected from an extensive Lifeway Research project demonstrated that disciples grow in eight different areas.
To make certain that Bible study groups have a healthy balance of studies that enable group members grow in these eight attributes of growing disciples, Lifeway created the following graphic that captures the essence of what has become known as the Balanced Discipleship Plan.
The gospel is at the center of these eight attributes because it's something we never leave behind. The gospel is something we revisit continually. As the gospel works in us, we experience spiritual growth in the eight areas.
As we continually revisit the truth of the gospel, we re-learn important truths that help us live as maturing disciples of Jesus. Because we never fully master these eight attributes of discipleship on this side of heaven, we must keep revisiting them over time as we seek to live and act more and more like our Savior.
Lifeway has created a website where you can learn more about these eight attributes of discipleship. Bible studies are arranged according to the attributes so that churches and groups can select studies to help people grow in these areas over time.
Using the Balanced Discipleship Plan can enable church staff and group leaders to offer studies designed to help people grow intentionally, systematically, and strategically in these important areas.
So, "What are you going to study this fall?" I hope you have a better idea of how to go about answering this important question. Your people are counting on you to help them grow. Now you have a plan—a balanced discipleship plan.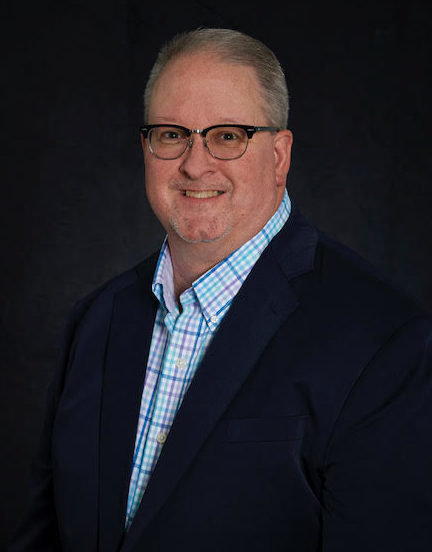 Dig Deeper at Lifeway.com