By Luke Holmes
"Can we have VBS every day?"
That's the question my four-year-old asked as our week drew to a close. I knew she loved going to church every night to sing songs, have snacks, and spend time with friends.
If I tried to make VBS happen nightly, however, I think I'd have a mutiny on my hands! There's no feeling like wrapping up a week of Vacation Bible School. After all, getting the glitter out of your hair, cleaning up Kool-Aid, and singing those songs over and over is enough to exhaust anyone.
As adults, we know the work that goes into making VBS happen. I estimate it takes over 500 volunteer hours for our church to pull off a week of VBS. We do it because we tell ourselves it's for the kids.
It's worth a week of hassle to see children sing praises, recite verses, and give their lives to Christ. Even if that's all we got out of it, VBS would still be worth it.
But Vacation Bible School isn't only for the children. It's for the church as a whole.
For one week, or however long you host VBS, the body of Christ comes together and functions as one. It's beautiful to see so many people in the church working together toward one common goal. It reminds us we're the body of Christ and partners in the kingdom work of God.
Here are three edifying things that happen as a result of VBS.
1. The Church Grows in Unity.
It's not uncommon for people who attend church together for years to not know each other well. They might be in different age groups or social circles. But with something like VBS, those barriers are put aside for everyone to work together.
A couple of men riding together in the church van at VBS get to have conversations with each other they wouldn't have otherwise. A young couple gets to work alongside an older couple and learn from them.
When we need "all hands on deck," our differences are laid aside to accomplish a common goal. The church grows closer as we remove barriers by working toward something together.
2. The Church Grows in Discipleship.
When working toward a common goal, a younger person is likely to be teamed up with someone more experienced than them. In this way, older and wiser church members can teach younger ones in ways that consist of more than just Bible study.
Younger Christians can learn how to lead a class of preschoolers, plan snacks for 100 hungry kids, organize worship for kids, run sound, move kids from class to class, and plan a Bible study.
The church isn't only providing effective ministry that week; it's also training future workers for years to come.
3. The Church Grows in Its Witness.
The world we live in is increasingly divided along every line imaginable. When the church works together to accomplish a common goal, we send the message to the world that there's something different about the church.
In a church, there are no ethnic or class lines. The church that works together is a beautiful picture of the kingdom of God. The community is watching and learning from all the church does.
The Long-Lasting Results of VBS
Vacation Bible School is one of those things that makes you happy twice—when it starts and when it's over. The results of VBS last long after the last crumbs are vacuumed up.
Through the ministry of VBS, many children begin a lifelong relationship with Christ, creating results that last forever. Through VBS, churches look more like Jesus and become better equipped to handle the next ministry needs that come along.
Don't just see VBS as a ministry the church provides for kids. Don't see VBS as the end. See it as the beginning of your church working together to bring the gospel to your community.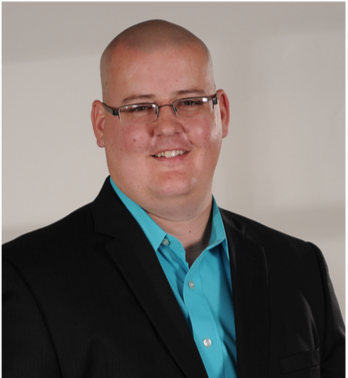 Luke Holmes
Luke is husband to Sara, father to three young girls, and, since 2011, pastor at First Baptist Church Tishomingo, Oklahoma. He's a graduate of Midwestern Baptist Theological Seminary and can be found online at LukeAHolmes.com.
Dig Deeper at Lifeway.com