By Mark Dance
Do you ever wonder how NASCAR drivers get away with driving headlong almost 200 mph into a billowing cloud of smoke, knowing that a pile of wrecked cars is inside, and yet come out the other side unscathed?
The secret is in the spotter.
Each driver has an extra set of eyes making sure he or she knows what dangers and opportunities lie ahead beyond their eyesight. Spotters are connected not only by radio but also by a bond of trust.
I believe every pastor needs a spotter if they hope to finish their ministry race well. King David's spotter was his best friend, Jonathan. Their friendship was more than inspiring; it was life-saving.
Here are four things I've learned from their covenant friendship I hope will help you find a good spotter.
1. Covenant friendships are formal.
Everyone needs casual friends, close friends, and covenant friends—but you'll need less than a handful of the latter.
A covenant is a formal commitment or pact. Is there someone in your life to whom you're formally bound?
"One with many friends may be harmed, but there is a friend who stays closer than a brother" (Proverbs 18:24).
2. Covenant friendships are for life.
Some friendships are casual and based on convenience. As long as you attend the same church or your kids play on the same team, you'll stay close.
Covenant friendships are neither casual or convenient. This level of friendship will grow through even the toughest seasons of life.
Ruth was Naomi's spotter.
"Wherever you go, I will go, and wherever you live, I will live; your people will be my people, and your God will be my God. Where you die, I will die, and there I will be buried. May the Lord punish me, and do so severely, if anything but death separates you and me" (Ruth 1:16-17).
3. Covenant friendships are reciprocal.
When King Saul put a hit out on David, even his wife and military buddies were undependable.
And when David's wife Michal threw him under the bus, her brother Jonathan laid his own life down in front of that same bus several times to protect him from the king.
"When David had finished speaking with Saul, Jonathan was bound to David in close friendship, and loved him as much as he loved himself" (1 Samuel 18:1).
There were only two swords in the whole nation of Israel, because of the Philistine ban on blacksmiths, yet Jonathan formalized his covenant friendship with David by giving him his robe, military tunic, his sword, his bow, and his belt.
After Saul and Jonathan died on the battlefield, David took the throne and followed through on his covenant with Jonathan by taking good care of his descendants.
4. Covenant friendships are essential.
Spotters are not optional for NASCAR drivers, even during practice.
"Flee from youthful passions, and pursue righteousness, faith, love, and peace, along with those who call on the Lord from a pure heart" (2 Timothy 2:22).
A mixture of love and fear compelled me to ask Paul Coleman to hold me accountable for my personal growth and purity in 1982.
We were teenagers, not yet pastors, but we knew God wanted us to finish well someday. Paul and I have rarely gone more than a couple of weeks without talking on the phone since then.
"Saul's son Jonathan came to David in Horesh and encouraged him in his faith in God, saying, 'Don't be afraid, for my father Saul will never lay a hand on you. You yourself will be king over Israel, and I'll be your second-in-command. Even my father Saul knows it is true.' Then the two of them made a covenant in the Lord's presence" (1 Samuel 23:16-18).
Jonathan was an encourager, not an enabler. He didn't just want David to feel better but wanted his faith to get stronger. We all need friends who'll trust God with us, not co-dependents who need to be needed.
If you don't have a spotter like Jonathan in your life, you're not only missing out; You're in danger of flaming out.
These ride or die spotters are rare, so if you have one, thank God for him or her and make time to check on them soon.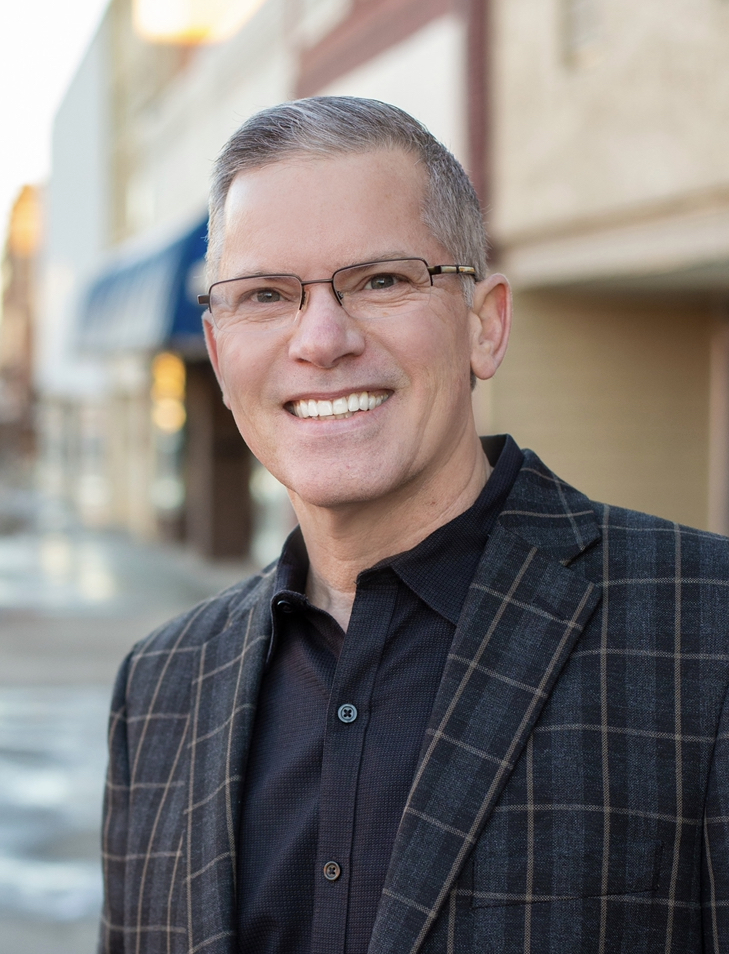 Mark Dance
After serving as a pastor for 27 years, Mark Dance (D.Min.) is now the director of pastoral wellness for GuideStone Financial Resources and is the author of "Start to Finish."
Dig Deeper at Lifeway.com