By Aaron Wilson
Facts & Trends recently sat down with Christian filmmakers Alex and Stephen Kendrick to talk about their upcoming movie, Overcomer, which releases in theaters nationwide this week.
In this interview, the Kendrick brothers share how their new movie stands out from their previous films, talk about new film techniques they employed for the first time, and discuss how they witnessed God's unexpected provision during production.
The theme of Overcomer centers on one's identity in Christ. How did God affirm this focus for the movie?
When we started moving in the direction of a theme on identity, God began confirming it with what we were studying in the book of Ephesians.
In the first three chapters of Ephesians, Paul lays out who we are. Then, when he gets to chapter five, Paul says, "Therefore, as beloved children imitate God your father and walk in love even as Christ has loved you."
He says, in light of all the things you are—you're God's beloved child because you're in Christ.
Everything changes when we understand that. It's like my gas tank is now full. There's wind in the sails. It's not just me rowing my hardest to try to live the Christian life in my own energy.
Now, when I approach the Father in prayer, it's not as if I'm a stranger begging for bread from the king who doesn't have time for me. No, I'm God's beloved child—a joint heir with Christ.
We've been excited about the movie because it has the biggest budget of all of our movies, and we think it's the best-shot film that uses the most beautiful cameras, lighting, etc. The acting and everything else are at a higher level.
But we're more excited about what we're personally learning in Ephesians about who we are in Christ and how to live that out.
For fans who have seen your previous movies such as Facing the Giants, Fireproof, Courageous, and War Room, what should they expect from Overcomer? How is it similar to your other films and in what ways does it stand out?
If you like our previous films, I think you'll find familiar flavors in this movie: realistic characters in realistic circumstances, inspirational moments, personal struggles, and the questioning of faith.
It's still a family-friendly movie with an emotional journey that will have you laughing and crying.
Also like in our previous movies, we're dealing with a key, pivotal, jugular-vein issue in the body of Christ. And the gospel is presented crystal clear.
So, if you've seen our previous movies and enjoyed them, this is like going back to your favorite restaurant, but getting a new and better dish.
What's different is that his movie has a greater budget, more professionals, and better cameras.
This is our first movie that was shot with anamorphic lenses—the kind they use for Star Wars and Mission Impossible. There were a lot more production vistas in it, drone shots, and a lot of the movie is shot outside.
The main difference, however, is that our movies usually have a call to action. With War Room, it was, "I need to go increase my prayer life." With Courageous, it was "I need to go strategically be a better father and spend more time with my kids, leading them through God's Word."
Overcomer is more about understanding and believing who you are in Christ. Because once you understand that, you're in a much better position to fight your battles and to go do the action.
We see this in Scripture. In the first three chapters of Ephesians, there are almost zero imperatives. Paul doesn't really tell Christians to do anything in those chapters except to remember who they used to be. But then, the imperatives kick in in chapters 4-6.
In a similar manner, the goal of this movie is to provide Christians with a better understanding of who God says they are.
Every movie we've done before has contained a "go-and-do" call to action. This one isn't go-and-do; it's know-and-understand, before you do.
The opening shot of Overcomer showcases some of the new film techniques featured in this movie. What did it involve?
We talked about this shot for months leading up to it.
It relies on a drone that starts a half-mile away from the actors. The drone then comes over some trees, down to a school, and flies in through a second story window.
The drone then enters the school's basketball court and pans over the crowd before focusing on the players on the gym floor. You hear the coach's speech to his team and watch them break the huddle.
All this happens in one continuous shot before the first cut of the movie.
There are all kind of hurdles when you want to film a shot like this. The longer the shot is, the more individual pieces there are and the longer you have to rehearse.
It took us half a day to set up and rehearse it, and we filmed it five or six times.
There are a few other shots like this we're excited for people to see because we've filmed scenes in this movie we've never done before.
What are some ways you saw God show up during the production of Overcomer?
God always shows up for these movies by way of provision. In Facing the Giants, it took the form of a championship football stadium that had a fence all the way around it ready for us to shoot.
Fireproof involved a forklift showing up to move the car on and off the train tracks. It was a total miracle the way that happened.
With Overcomer, when we got to Columbus, Ga. [where the movie is filmed], we visited St Francis Hospital. We had just walked in and were looking around when my aunt, who lives in Columbus, shows up unexpectedly.
Now, she doesn't know anything about movies, but she introduces us to a pastor she knows who also just happened to be walking into the same hall of the hospital we were at. It seemed like a chance meeting at the time.
We go over to the pastor's office after we leave the hospital, and he basically says, "Here's what God is doing in Columbus. Let me connect you with all the other pastors in town you need to be in touch with. I'll organize the pastors meetings."
We ended up using his church for our production office and filming all the cross country practices behind it. He even ended up acting in a scene for us, playing a pastor.
But go back to the "chance meeting." My aunt told us she was at home that day praying when she felt the Lord say to her, "Go up to the hospital and be with your nephew."
Meanwhile, the pastor was at Starbucks with a friend when he felt the Lord say to him, "Get up and go to the hospital right now."
As he was walking in, we were on the fourth floor. When he normally visits the hospital, he always starts on the first floor and works his way up.
But that day, he felt God say to start on the fourth floor. He comes out of the elevator on the fourth floor and we're standing there.
I wouldn't have recognized him because I didn't know him, but my aunt is with us and connects us. And we ended up partnering together for the rest of the movie.
This is just one example of the many ways it was obvious that the Lord was going before us and was preparing the way.
As former pastors, how do you view Overcomer as a tool for ministry?
Our heart is the Great Commission. And the local church is God's means of carrying out His will on earth. In all of her brokenness and dysfunction, we love the local church.
Having served in church ministry for 20 years, when know it's great when there can be a tool like this that you can just grab and say, "Hey, I've got this tractor now rather than an ox plow."
We hope this movie serves as a tool to help God's people understand what their identity in Christ means—that if the peripheral things or material things are stripped away, that we've ensured the order of our identity is first founded in Christ.
Overcomer is in theaters nationwide. For more information and to reserve tickets, visit OvercomerMovie.com.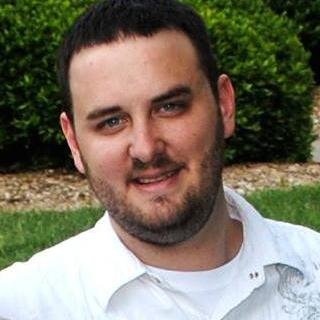 Aaron Earls
Aaron is a writer for LifewayResearch.com.
Dig Deeper at Lifeway.com
Podcast: Play in new window | Download