By Aaron Earls
As with the discoveries from 2018, several archaeological discoveries in 2019 provided physical evidence to biblical accounts and granted access to Christians seeking to examine biblical locations.
An ancient refuge that famously hid David from King Saul has itself been hidden for years to scholars—until now.
Researchers have recently found evidence of the biblical city of Ziklag at Khirbet al-Ra'l, an excavation site in the Judean foothills of Israel. Carbon dating and artifacts from the site have prompted scholars to link the site to the 3,200-year-old Philistine town.
The Bible describes King Nebuchadnezzar of Babylon laying siege to Jerusalem and specifically burning down the temple, the palace, and "all the great houses" (2 Kings 25:9).
A group of archaeologists believe they've found one of those great houses and their discoveries support the biblical account.
Inside a recently unearthed building seemingly burned down during the Babylonians' 586 B.C. invasion, archaeologists discovered a seal bearing the name of an official of the biblical king Josiah.
In describing the religious reforms Josiah enacted when he ascended to the throne, 2 Kings 23:11 says, "He did away with the horses that the kings of Judah had dedicated to the sun. They had been at the entrance of the Lord's temple in the precincts by the chamber of Natahn-melech, the eunuch."
Inscribed on the newly discovered seal are the Hebrew words: LeNathan-Melech Eved HaMelech or "[belonging] to Nathan-Melech, Servant of the King."
Around the same time Constantine legalized Christianity across the Roman Empire in A.D. 313, another ancient empire experienced an explosion of Christian growth.
In a paper published on December 10 in Antiquity, archaeologists revealed the discovery of a Christian church building in sub-Saharan Africa that coincides with the influential Aksumite kingdom.
The structure dates back to the fourth century and confirms local Ethiopian and Christian tradition of Christianity moving into the region at an early date.
In the Gospel of Luke, two disciples stumbled unaware into a meeting with the resurrected Jesus as they walked to Emmaus. Recently, a team of archaeologists announced they may have stumbled into discovering the ancient city by accident.
Excavating at Kiriath Yearim, Tel Aviv University archaeologist Israel Finkelstein and and Thomas Römer, a professor of biblical studies at the College de France uncovered fortifications that are more than 2,000 years old, according to Haaretz.
Piecing together discoveries from the site with historical and biblical evidence led the team at the dig to believe they found the location of Emmaus.
For decades, remnants of the Six-Day War have kept pilgrims from Qasr al-Yahud, the traditional site of John's baptism of Jesus. But that's about to change.
De-mining groups have worked with Israeli, Jordanian and Palestinian officials, along with representatives from several Christian denominations with historic churches in the area, to begin removing landmines and ammunitions from the area.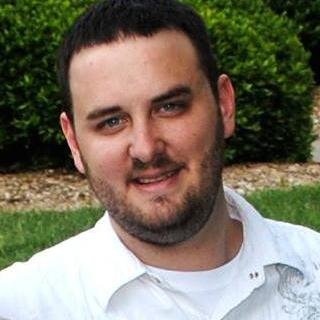 Aaron Earls
Aaron is online editor for LifewayResearch.com
Dig Deeper at Lifeway.com
More than 750 entries on why they did what they did
FIND OUT MORE