By Rachel Sinclair
When Americans were asked an open-ended question on what makes their lives feel meaningful, the most common answers were family (69%), career (34%), and money (23%), with faith and spirituality coming in fourth at 20%.
If we want to engage the world with the gospel, it's important for us to understand what people value and how they're seeking to be filled. Moreover, we must consider what Christianity offers in these areas of life.
Everyone can think of a time when they've been disappointed by their family, career, and finances. How does the gospel meet these needs if and when life's circumstances let us down? Here is what the Apostle Paul says about the areas of life where Americans find purpose.
1. Family
It's interesting that family ranks highest in this list of values, because the New Testament is filled with familial analogies that describe our relationship with God and with other believers.
First of all, those who are in Christ receive the Spirit of adoption, becoming children of God and coheirs with Christ (Rom. 8:15-17). God is the perfect Father who provides, protects, guides, and loves unconditionally.
Secondly, life in Christ means you become part of a church family here on earth, with brothers and sisters who love, serve, rejoice, mourn, and experience life together.
Worldly classifications––including ethnicity, socioeconomic status, and gender––do not hold weight in the family of God, as all believers are unified through Christ (Gal. 3:28-29).
1 Corinthians 12:26 says, "So if one member suffers, all the members suffer with it; if one member is honored, all the members rejoice with it." We are not meant to live in isolation, but instead in rich community that endures tribulations and enjoys triumphs together.
It's a great comfort to know that no matter the situation with our biological or earthly family, we can rest in knowing that we are loved and supported by the family of God.
Most importantly, we can be secure in our identity as a son or daughter of our heavenly Father, who also happens to be the King of the universe. What a gift!
2. Career
While Paul might not have lived in a world with cutting edge technology, changing healthcare policies, or the rise and fall of the Dow Jones, his letters give us great perspective on how to view the day-to-day responsibilities of life––including careers––in conjunction with our roles as ambassadors for Christ.
Paul was a tentmaker by trade and Acts 18 tells us he continued to work even while he reasoned in the synagogues, preached the gospel, and helped establish new churches.
Working to provide for yourself and your family is both noble and important. However, we must understand that our primary job is to honor Christ and bring glory to Him through whatever earthly work we do.
In Colossians 3:23-24, Paul writes, "Whatever you do, do it from the heart, as something done for the Lord and not for people, knowing that you will receive the reward of an inheritance from the Lord. You serve the Lord Christ."
Serving Christ frees us from the burdens of seeking human approval, competing for fame, or obsessing over title and salary. We can be diligent, disciplined employees while maintaining a deep peace that comes from walking with Christ and following His Word throughout our day.
3. Money
The Bible says money is the root of all evil, right?
Wrong. One of the most misquoted Bible verses comes from 1 Timothy 6:10, where Paul writes, "For the love of money is a root of all kinds of evil, and by craving it, some have wandered away from the faith and pierced themselves with many griefs." Money itself is not wrong, but loving money is.
In the same chapter, Paul disparages the notion of a prosperity gospel––the idea that there is a direct relationship to obedience to God and wealth/financial gain––by saying that those "who imagine that godliness is a way to material gain" are people who are "depraved and deprived of the truth" (v. 5).
Throughout the Bible, the concepts of stewardship, generosity, and discipline are praised, while greed and dishonesty are strongly condemned.
The overarching principle when it comes to money is that God cares most about a person's heart, as well as their understanding that every gift belongs to God.
Perhaps Paul best summarizes his position in Philippians 4:12-13, "I know both how to make do with little, and I know how to make do with a lot.
In any and all circumstances I have learned the secret of being content—whether well fed or hungry, whether in abundance or in need. I am able to do all things through him who strengthens me."
Regardless of our financial situation, we have the ultimate source of contentment through Christ, who is with us always.
All three of these areas where Americans find meaning have a common thread: they are dependent upon circumstances. For believers, the meaning of life is wrapped in a perfect, all-powerful Savior who is the same yesterday, today, and forever.
As we go about our daily lives, let us carry Paul's mindset to "become all things to all people" so that in sharing the gospel, some might be saved (1 Corinthians 9:22).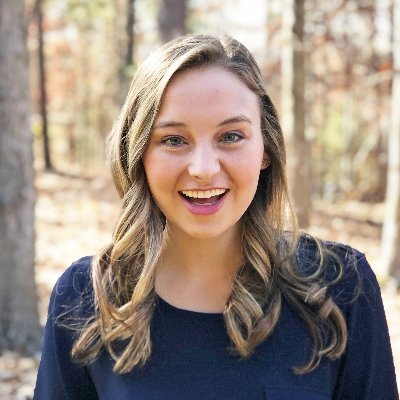 Rachel Sinclair
Rachel is a freelance writer based in Franklin, Tennessee. Read more articles and listen to her podcast through her website, rachelsinclair.net.
Dig Deeper at Lifeway.com