By Aaron Earls
While recognizing the life-threatening seriousness of the coronavirus outbreak and the necessity of the quarantines and other precautions, many church leaders have turned to humor to help them cope with the trying situation.
Here are some funny tweets to help you laugh even while practicing safe social distancing.
About to record the worship service for Sunday AM broadcast. I mentioned to some of our team how awkward it's going to be to preach to an empty room. Looks like they helped me out. 😂 pic.twitter.com/UMXROkM1TS

— Todd Fisher (@etoddfisher) March 18, 2020
OK I have solved the problem of the uncomfortableness of trying to preach to empty pews! I knew I collected these things for a reason. BTW – Haven't seen this many ties/sport coats in church since 1968 pic.twitter.com/Cn33J8b8KT

— Mark Clifton (@johnmarkclifton) March 20, 2020
When church members realize that during a live-streamed service they'll get to control the volume of the music and the temperature in the room… pic.twitter.com/qvRWhx2fGr

— The Wrestling Pastor (@WrestlingPastor) March 18, 2020
https://twitter.com/sammyrhodes/status/1240112923521044480
I received complaints about the church buletin, and nobody even saw it this morning!

— Bad Church Secertary (@ChruchSecretary) March 15, 2020
Looking at the map for some weekend travel ideas. pic.twitter.com/5VuHvMqVJO

— Matt Capps (@MattCapps) March 20, 2020
Which Pentecostal denomination is best at conserving toilet paper?

Foursquare.

— Church Curmudgeon (@ChrchCurmudgeon) March 17, 2020
As an introvert, this is best case scenario for this part of services. pic.twitter.com/Wc5CzVrqNZ

— Jared C. Wilson (@jaredcwilson) March 19, 2020
Pictures of zoom meetings are the new latte art photos.

— Barnabas Piper (@BarnabasPiper) March 18, 2020
We did online church and still got complaints that the drums were too loud.

— Juan DeVevo (@6stringhero) March 15, 2020
When you're trying to use your church's live stream for the first time… pic.twitter.com/BEr7slYk51

— The Wrestling Pastor (@WrestlingPastor) March 15, 2020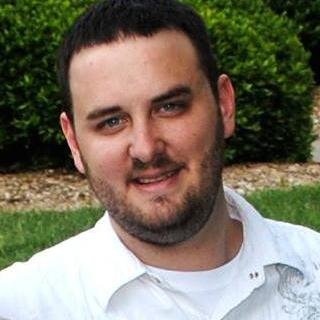 Aaron Earls
Aaron is a writer for LifewayResearch.com.
Dig Deeper at Lifeway.com