By Aaron Earls
Jesus called His followers to be "peacemakers," but that often seems impossible in a world so divided and torn apart by conflict.
Yet pastor and author Tony Merida says the biblical concept of peace allows Christians to stand apart and provide a glimpse of eternity in the everyday.
In his book, Christ-Centered Conflict Resolution: A Guide for Turbulent Times, Merida demonstrates how Christians can resolve the relational conflicts that inevitably crop up in our daily lives, showing us how to stop wishing for peace and go make it in the power and pattern of Christ
F&T: Peace is often portrayed as a worthy, but unattainable goal in this world. What does Scripture say about peace this side of eternity?
One of the titles of our Lord is Prince of Peace, and he gives us the pattern and power for this important ministry. Further, Jesus told us that we would be "blessed" for being a "peacemaker" and that we would be called "sons of God" for doing so!
We imitate Jesus when we pursue peace. The book of James (Jesus' half-brother) echoes much of the Sermon on the Mount and in James 3:13-4:3 we find a very important passage on what it looks like to be a peacemaker.
The main theme of this passage is peace, and James gives us the characteristics of peacemakers as well as give us a fundamental reason for conflict: sinful cravings.
While ultimate peace will not come until Christ comes and brings total shalom, we are called to give the world a foretaste of this peace by dealing with our own sinful cravings, and then by seeking harmony and reconciliation in our relationships by pursuing qualities like gentleness, reasonableness, mercy, and righteousness.
Culture remains divided and in conflict along national, political, racial, and class (among others). How can the church serve as a unifier?
The Church needs to give the world a counter-cultural vision of unity and harmony.
The church is a little outpost of the greater kingdom of God, who are headed to a heavenly homeland, and therefore, the way we live and the way we interact with others ought to look different!
People ought to see mercy, peace, forgiveness, reasonableness, and say "You guys aren't from around here are you?"
When people see Christians working to resolve conflict, forgiving each other, overlooking minor offenses, and being abundantly kind and merciful, it's a powerful witness to the watching world.
This leading by example is very needed in our day or racism, classism, and other forms of extremism.
How is conflict resolution different from conflict avoidance?
Avoidance is actually one of the wrong responses in conflict; with the other being "attack." Our goal is something else, namely working toward harmony and peace.
This requires some awkward conversations, or some mediation, or perhaps the process of biblical restoration, but this peacemaking glorifies God and can be a wonderful opportunity for growth.
What is the largest misconception non-Christians have about the biblical concept of peace?
That's a good question, and a very broad one, so I'm not sure I can answer it. I suppose it would depend on which non-Christian one is talking about.
But one of the misconceptions that we find is assuming peace involves tolerance at the expense of truth.
Relativism can be passed off for peace. And there is a positive tolerance that is needed in society for civil peace. But when we talk about peace in relationships, it's not rooted in relativism but biblical truth.
Further, some non-Christians may also find the idea of Jesus bringing in total shalom as wishful thinking; or they may think of Jesus' reconciling work at the cross—His dying for sinners who were His enemies—as outrageous or primitive.
I can sympathize with these objections, but they don't ultimately align with biblical worldview.
It will take many talks with our unbelieving friends to share some of our view of peace, but this may very well be an opportunity to have a meaningful gospel conversation with them.
Do Christians share that misconception or is there another more prevalent among Christians?
There are always worldly ways of thinking that can take root in a believer's mind, which is why we need to constantly have our minds renewed in the Scriptures.
Should believers see any conflict between the peacemaking and standing for truth?
One of the problems I see today in Christianity is tribalism and factions among groups that actually champion sound doctrine.
There seems to be less of an emphasis on relationships, reconciliation and peace than there is on certain theological issues. But we can and should pursue both doctrinal faithfulness and healthy relationships.
Our doctrine is an embodied doctrine; it's not simply about affirming doctrinal statements (which I'm for), but it's about living out that doctrine in the world, among our friends, family, church, and neighborhoods.
We have had many doctrinal movements in the past, but I would love to see a reconciliation movement!
What would be the most important change many Christians can make to become peacemakers in their context?
The most important thing we can do is deal with our own hearts. While sinful cravings lead to relational conflicts; holy cravings lead to healthy relationships.
When I have deep affections for Jesus Christ, it's amazing how that impacts everything in my life, including relationships.
When I have affections for Jesus, I become more gentle, gracious, humble and wise; I also gladly submit to his word—even the parts that are hard like reconciling with a brother or sister.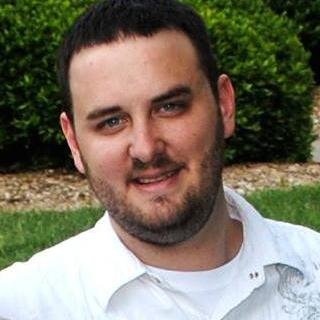 Aaron Earls
Aaron is a writer for LifewayResearch.com.
Dig Deeper at Lifeway.com