By Aaron Earls
When we spoke with pastors in May, many had concerns about reopening following the COVID-19 quarantines.
Now, as many churches have reopened, pastors are dealing with some of those initial concerns and more. They need prayers.
Pastors need the prayers of the people in their congregation, their community, and their fellow pastors.
Here are nine ways you can pray for the pastors you know.
1. Knowledge of needed facts
In addition to knowing Scripture and their congregation well, pastors now must know health and safety information.
They must find the best information available from health experts and local officials.
Pray that pastors know where to look and that they can easily find all the facts they need about the risks in their area.
2. Wisdom to make the best decisions
Having all of the facts is one thing, but using those facts to make wise decisions is another.
Pray that pastors will be able to take all the information they've collected and make the wisest decisions for their congregation.
3. Fear of God, not man
Regardless of how much information they've collected and how wise the reopening decision may be, people will disagree with it and may pressure the pastor.
Pray that pastors and leaders will remember that the fear of the Lord—not the fear of man—is the beginning of wisdom.
4. Grace in disagreements
As inevitable disagreements arise, pray that grace will be shown to and between all parties.
Ask God to help pastors understand the perspectives of their congregation and vice versa. Pray churches will move forward together even if they disagree.
5. Encouragement from those around them
As pastors have been more isolated like the rest of us, they may be missing personal encouragement from their congregation and peers.
Pray that pastors will receive unexpected encouragement and that even as they're forced to make difficult decisions, they'll know they're loved by God and others.
6. Creativity in solving new issues
Just as the quarantines were new ground for churches so are the issues surrounding reopening.
Pastors will need to think in new ways to address areas that have had traditional solutions.
Ask God to give pastors creativity to solve problems as they arise and to use that creativity to place churches in even stronger positions post-COVID-19.
7. Rest during the busy season
Many pastors may feel as if it all falls on them, and those feelings may be exacerbated by the pandemic.
As pastors work diligently to serve and love their congregations, pray they take time to rest.
Pray that pastors will remember that Sabbath instructions apply to them as well. Help them make rest a priority.
8. Endurance to continue
Even as they work and rest, many pastors may still feel overwhelmed at the tasks and unknown challenges before them.
Ask God to grant pastors all they need to run the race with endurance and to continue serving and leading as long as God calls them.
9. Trust in lordship of Jesus
Through all of the pressures of leading during a pandemic, pastors must remember that Jesus is still on His throne. He was Lord yesterday. He is Lord today. And He will be Lord tomorrow.
The more pastors remember they follow a perfect, omniscient, omnipotent Leader, they're more they're freed from the burden of carrying the weight of the world and the church on their shoulders. This freedom encourages pastors to trust in the Lord's sovereignty and to be the leader God created them to be.
What other ways can we pray for pastors during this time?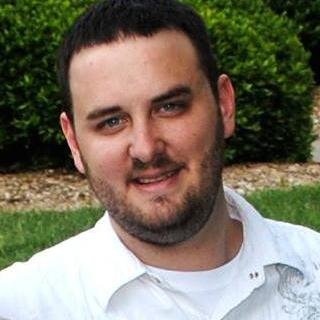 Aaron Earls
Aaron is a writer for LifewayResearch.com.
Dig Deeper at Lifeway.com