By Chris Hefner
It's easy to bask in the hype.
People tell you that you're a good preacher. People come to you for advice. People ask you to pray for them. People need you to minister to them.
The church looks to you for leadership. While we must not find our identity in what we do or in being needed, part of being a pastor means we embrace our calling to preach, advise, pray, serve, and lead.
If we don't enjoy those things and find a certain amount of fulfillment in them, it will be difficult (if not impossible) to pastor our churches well.
But we need to be careful we don't elevate our self because of our giftedness or responsibilities.
While our calling may be to pastor and our gifts include leadership skills, we're still a part of the body of Christ. You and I are not the Chief Shepherd; Jesus is.
As a part of the body, we need the body.
Recently, I was reminded of my need for the church. My mother-in-law had a nasty fall, and my wife traveled to be with her for several days while she was recovering in the hospital.
As a result, I was on my own for several days with our two boys. This wouldn't have been a major challenge at all except that my wife's travel kept her gone through Sunday morning.
Growing up in the home of a pastor and now being a pastor, I'm well aware of the difficulties that arise on Sunday mornings. It seems the enemy targets the peace and cooperation of our children more directly on Sundays.
Each Sunday morning, my wife essentially becomes a single mom. While many other families get to go to church together, my wife gets everyone else ready in our house so I can get to church early.
She sacrifices so I can be at my best on Sundays. But with her out of town, I had to get ready and also get the boys ready for church that day.
Also, we have two worship services. I couldn't hope to be dad, sit with my boys, and be a pastor all at the same time.
I needed help.
I needed the body of Christ, and my church family really came through. One sweet lady sat with my oldest in church and made sure he got to Sunday School.
Another made sure my youngest made it to Sunday School. And another took them home after Sunday School, fed them, and played with them.
Another family took me to lunch. Another family brought us a meal. And dozens offered to help with dozens more asking about my wife and her mom and offering their prayers.
A similar experience occurred earlier this year when my mom passed away. The church stepped up to pray, send cards, bring meals, and care for our family.
Pastor, your church needs you, and you need your church.
Before you're a pastor, you're a church member. Before you minister to others, you need the ministry of others.
Before you preach the gospel, you need the gospel. Before you lead, you need to be led by Christ.
Don't be afraid to be vulnerable. I recognize the need to be wise. The pulpit and our platforms for ministry shouldn't be places where we air our shortcomings, challenges, complaints, or vulnerabilities.
But when you're in need, let the body serve. You'll be better off for it and you'll get a chance to experience the ministry of the church to you.
Remember, you're a part of the church too.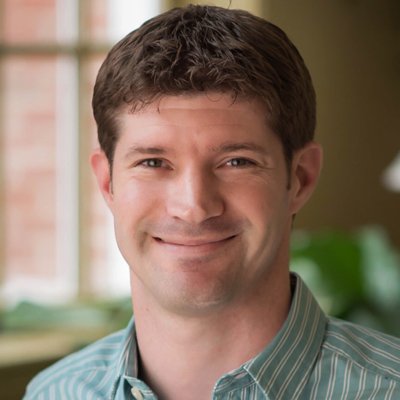 Chris Hefner
Chris is senior pastor at Wilkesboro Baptist Church in Wilkesboro, North Carolina. He's also professor of Western Civilization and Apologetics at Fruitland Baptist Bible College.
Dig Deeper at Lifeway.com