By Joe McKeever
I'll not soon forget the pleasant surprise of that phone call.
The manager of a men's clothing store in my town informed me that an anonymous someone was purchasing me a suit and tie—my choice from the entire store. The suit I chose served me for years.
By a little gentle arm-twisting, I found out the name of the generous family. To this day, I hold them in a special place in my heart.
A year or so later, when a businessman set up a fund in the church for me to minister to people as I saw fit, I passed along the favor.
Doing a funeral with the pastor of a smaller church, I noticed his suit looked threadbare. So, I called the same clothing store and made arrangements for the same offer to be made to that minister.
To my knowledge, that Presbyterian pastor never learned his new suit came from a Baptist neighbor.
Few things encourage us like an anonymous gift. But anonymous or not, there are many ways to lift the spirits of a faithful servant of the Lord.
Paul remembered those who encouraged him. "I am delighted to have Stephanas, Fortunatus, and Achaicus present, because these men have made up for your absence. For they have refreshed my spirit and yours. Therefore recognize such people," (1 Corinthians 16:17-18).
In the last church I served, each week, we ran the name of another local church and its pastor in our Sunday bulletin.
The deacon assigned to the offertory prayer always made it a point to pray for that church and its pastor.
We never announced it outside the church, but this sort of thing has a way of getting out.
At one point, I learned my deacons were calling the assigned church during the week to find out their prayer needs so the prayer could be specific.
No one ever mentioned it—nor did I ask—but I'm confident this blessed the other churches and pastors.
Here are six other ways of encouraging local pastors.
1. Be intentional about developing relationships with other pastors.
A friend told me a young pastor in her area attended her church's Wednesday night meal for no purpose other than to meet the host pastor.
When she introduced them, the host pastor warmly welcomed the young man and invited him to sit at his table. She heard her pastor tell the young minister, "Let's hang out!"
2. Pray together during difficult times.
Following the devastation of Hurricane Katrina, New Orleans pastor Dennis Watson pulled together the leading pastors of all denominations for regular prayer times.
At the first gathering he told them, "There are enough egos in this room to float a battleship. But I'm asking you to lay aside the ego, and let's just be brothers in Christ and encourage one another." They still meet to this day.
3. Give financially to another pastor and church.
One pastor told me his church puts money in the budget to help a struggling local church and its pastor. He didn't give the details, but I love the concept.
Another told me of a church going through a huge building program that put the pastor on the hot seat as he took continual flack for every decision he made.
One day, a local pastor of another denomination dropped in to visit. "I know what you're going through," he said, "and I want you to know my church is praying for you."
With that, he prayed with his pastor friend. Then, just before he left, he did one more thing.
He said, "My church wants to bless your ministry and help your church during this critical time," and presented him with a check for $10,000.
4. Gather for meals and conversation.
Once or twice a year, a local denominational leader will gather the pastors in his area for a steak dinner at one of their churches and bring in a veteran pastor from outside. Recently, I was that guest.
He and I sat on elevated chairs before the group, and he asked me questions he'd solicited from the group earlier.
We sat there for an hour or more, going back and forth, taking questions from the other pastors. I loved it, and it appeared the pastors did too.
I know several local leaders who take a different pastor to lunch one day a week. He listens, they fellowship, and they pray.
One local denominational leader builds on that and will bring two or three of his pastors together for lunch, the idea being to establish closer ties between them.
5. Include spouses.
One minister friend says that once a year, his church hosts a dinner for local wives of pastors, where they go all out—using the best china and bringing in a quality guest speaker.
Meanwhile, the husbands are in another part of the building praying for the women.
6. Small acts of kindness.
A pastor tells me his church devotes one Wednesday night each month to writing notes of love and encouragement to church planters in distant locations.
A pastor of a large church invites other local pastors to bring the devotional at his weekly staff gathering. Everyone benefits.
Another pastor recommends watching a pastor's message online and then tell him something from the sermon that blessed and encouraged you.
When our Lord was sending out the disciples to preach, He said to them, "The one who welcomes you welcomes me, and the one who welcomes me welcomes him who sent me," (Matthew 10:40; Luke 10:16).
I'm confident that Jesus takes personally any effort we make to encourage and hearten the servants He sends to His flocks.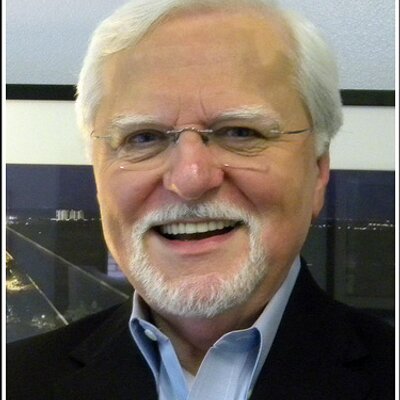 Joe McKeever
Joe pastored for 42 years and has been preaching the gospel since 1962. He blogs regularly for pastors and other church leaders at JoeMcKeever.com.
Dig Deeper at Lifeway.com