In addition to the obvious no-no's, no pastor should ever be heard to utter any of the following from the pulpit.
By Joe McKeever
In addition to the obvious no-no's, such as profanity, heresy, racism, sexism, and the like, no pastor should ever be heard to utter any of the following from the pulpit.
1. "I'm thinking of quitting. I haven't decided. Pray for me."
Say that once, and the congregation is stunned. Say it twice, and a group will rise up to make it a reality.
2. "I'm no theologian."
My pastor, who also teaches at seminary, puts this at the top of his list of irritating preacher comments. To the pastor who says this, he says, "Then shut up and sit down!"
The truth is every pastor should function as the resident theologian for his congregation.
3. "God told me to tell you … "
If you say, "Thus saith the Lord," your next words had better be Scripture.
4. "The board (deacons or other leadership group) and I are in serious disagreement over this."
Show some class, preacher, and do not bring arguments into the congregation where they will divide the body and where you have an unfair advantage.
5. "My wife is so dumb … "
I'm sorry to say, friend, it's been said before—supposedly in jest, followed by a bit of silliness. But this has no place in the pulpit.
Such a preacher deserves all the trouble he's going to get when he returns home.
6. "If you love Jesus, you will be at this meeting today at 2 o'clock."
Can you say "manipulative"? File this foolishness under the heading of taking the Lord's name in vain.
7. "I have not had time to prepare today's sermon as thoroughly as I should have."
Confess such failures to the Lord, but the congregation does not need to hear this.
8. "I'm the pastor. God put me in charge. I'll be making these decisions."
1 Peter 5:2-3 has your name all over it, pastor. "Shepherd the flock of God … not lording it over those entrusted to you, but being examples to the flock."
9. "If you don't [fill in the blank], I will leave."
Never give a congregation an ultimatum, or you will find yourself on the losing end of that proposition.
10. "In closing. Finally." (For the 5th time)
Never tell the congregation you're almost through. They will not hear another word you say. But if you do, keep your promise.
11. "That reminds me of a joke."
Some may debate whether to pulpit is the place for jokes, but, regardless, it's almost always true that one you impulsively grab on the spur of the moment will get you in hot water.
12. "God has called me here until I die or retire."
No pastor makes these decisions alone. This statement is a direct challenge to some, friend or foe, who think the minister's tenure should have an expiration date at some point.
13. "Well! It's good to see some of you who have not been here since last Christmas (or Easter)!"
Why would a pastor want to berate people for coming to church? Instead, welcome them and give them reasons to return.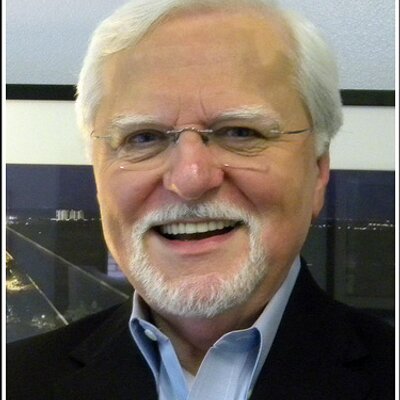 Joe McKeever
Joe pastored for more than four decades and has been preaching the gospel since 1962. He blogs regularly for pastors and other church leaders at JoeMcKeever.com.
More from Joe McKeever:
Dig Deeper at Lifeway.com